The Jeopardy! Guest Host That Has Fans Seeing Red
Amanda Edwards/Getty Images
We'll take "Guest Host Controversy" for $2,000! Ever since the heartbreaking death of Alex Trebek in November 2020, the production team at Jeopardy! has been doing its darndest to find a successor who can do the job even half as well. For the moment, they're keeping the show running with a series of famous guest hosts until they can settle on a permanent hire. Not everyone is thrilled about some of the choices, however. 
The obvious pick to lead things off was ultimate champion Ken Jennings, but after viewers called him out for the offensive tweets he'd made in the past, he was put in the awkward position of having to apologize. Tapping journalist Katie Couric seemed like a great idea; she'd even suggested hiring a female host in the past. Then she publicly made some derogatory comments about Trump supporters that reportedly made producers nervous about alienating conservative Jeopardy! viewers. 
Now the brainy quiz show has announced its latest list of guest hosts — and one of them sparked a flood of online outrage.
Jeopardy! fans called Dr. Oz a 'snake oil salesman'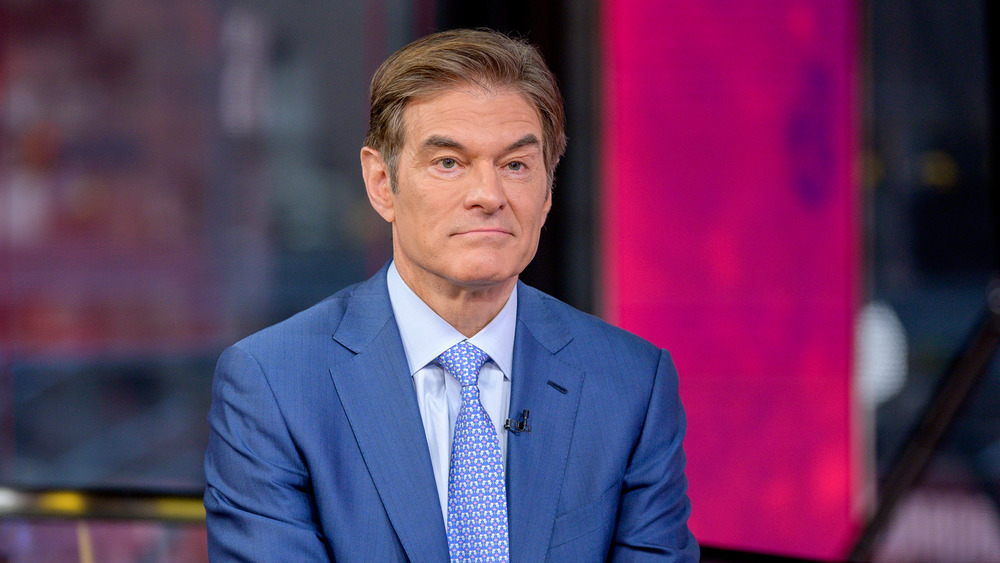 Roy Rochlin/Getty Images
The lineup of new guest hosts (as announced on the Jeopardy! site) is a mix of journalists and medical professionals, in keeping with the show's rep for valuing intelligence over flash. TODAY Show anchor Savannah Guthrie, CNN newsman Anderson Cooper, and CNN's medical correspondent Dr. Sanjay Gupta are among them — and so is Dr. Mehmet Oz. 
The cardiologist has a popular daytime show in which he dispenses his brand of medical advice, some of which has drawn fire from viewers and medical experts alike. Dr. Oz has been a proponent of homeopathy, psychic readings, and using Reiki techniques during surgery (via Forbes). Most recently, the doctor came under fire for recommending hydroxychloroquine as a treatment for COVID-19 (per Business Insider), and for suggesting that a 2 to 3 percent mortality rate might be a fair "trade-off" in exchange for schools reopening during the pandemic (via The Washington Post).  
Jeopardy!'s Twitter feed was flooded with angry responses, in which the words "fraud" and "pseudoscience" figured prominently. Some representative comments: "I'm not sure having Dr. Oz... is the greatest choice to host a show that requires FACTUAL questions and answers." "Wow, I am really disappointed to see that snake oil salesman Dr Oz on this list." "Was Dr. Frankenstein not available?" "I'll take 'Notable Frauds' and Hucksters' for 1000." 
Will the controversial doctor hurt or help Jeopardy!'s ratings? That's a question that the show's writers can't answer yet.