This Is The 90 Day Fiancé Scene That David & Annie Find Hardest To Watch - Exclusive
Not many couples are fortunate enough to be able to look back and see their love story literally unfold before their eyes. But for 90 Day Fiancé's David Toborowsky and Annie Suwan, whenever they want to take a walk down memory lane, all they have to do is turn on their TV.
The lovebirds starred in the fifth season of the dating show with a twist that has become a reality-show phenomenon — and quickly became fan favorites. And now that the show is streaming on discovery+, David and Annie have the opportunity to rewatch their season, smiling at the heartwarming moments, but also tearing up at the hard times they had to endure on their road to the altar. 
The List sat down with the couple via Zoom while they were quarantining together in their Scottsdale, Arizona, home. When asked what it's like to view their season now, after they've been happily married for three years, they revealed that there are still things that manage to surprise them. "I mean, every time when you watch it, it's like something you miss," Annie said. "And there's extra scenes in there and so it's become a look-back," David added.
When asked what the hardest scene is for them to get through, they are in agreement that it was when Annie had to say goodbye to her family in Thailand. For Annie, it was heart-wrenching due to the fact that she didn't know when she'd see them again. And for David, who witnessed her deep commitment to her family, it was hard to take her away from them. Here's a deeper look into that emotional day and their 90 Day journey together.
Annie had to say goodbye to her family in Thailand without knowing when she'd see them again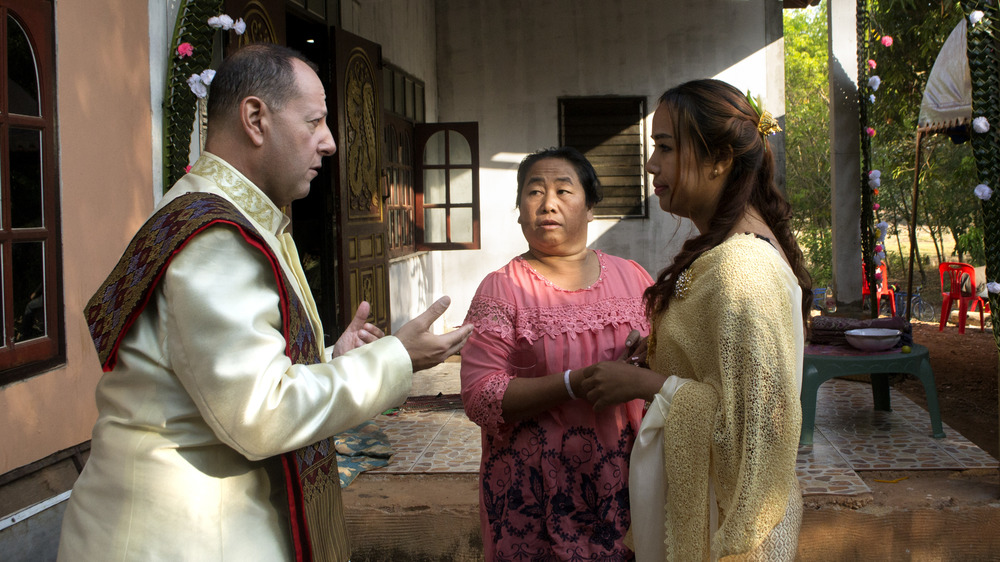 TLC
On 90 Day Fiancé, Annie explained it was always her dream to come to America, the place she saw only in movies. Her wish came true when she met David at a bar in Bangkok and he proposed less than two weeks later. The then 24-year-old applied for her K-1 visa, and via its legal stipulations, the pair had 90 days to tie the knot. But what was the most difficult part of their journey to wedded bliss? For the loving couple, it was undoubtedly having to say goodbye to Annie's family. 
"It's even hard today to watch because I never say goodbye," Annie reminisced. "When I have to go, I just say 'Oh, I go and talk to you later, see you later.' I try to be the tough girl, and don't show much emotion, but it is very hard." As for David, his heart broke as well. "One of the hardest scenes is when Annie was saying goodbye to her mom," he explained. He knew how devoted she was to her family — in fact, it was through seeing that familial commitment that David knew Annie was The One.
Before Annie could leave, however, it was expected that David, who was 48 at the time, present her parents with a hefty dowry — $15,000 to be exact. "The dowry part is really the highlight," Annie said. "You know the water buffalo with all the gold and that's like what do you call it? A culture thing." Once those gifts, which are a tradition for Thai brides, were given, it was time for Annie to live happily ever after in America, but always keep her family close to her heart.
After moving to Kentucky, it took 18 months for Annie to see her family again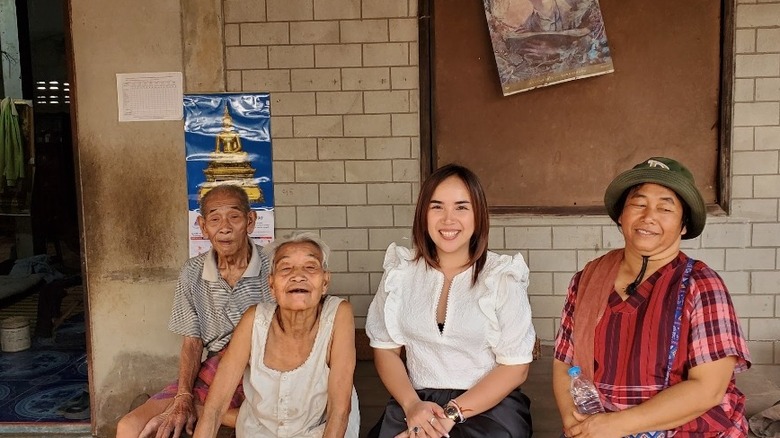 When Annie first got to America — well, to LAX airport, actually — she was in a bit of a culture shock. "A lot of people, different types of people. It's like, 'Wow, what is this? What's outside the airport, I just can't wait to see,'" she explained of her first impressions of her new adopted home. Once they got hitched and settled into life in Louisville, it was 18 months before the happy couple saw Annie's family again.
"It took a long time ... by the time she got her advanced parole and her Green Card, and that was tough," David explained. While Annie waited to be reunited with her family, she relied on video chatting, which made her feel closer to them, even though they were over 8,000 miles apart. Now, the loving pair travels back to Thailand to visit whenever they can. "Then we went back a few times that year and then we were there last year right as the pandemic was spreading and we had to leave early," he said.
You can watch the happy couple on 90 Day Diaries and 90 Day Journey, both available to stream on discovery+. Plus, they will appear in Love Games, premiering on Feb. 14, also on discovery+.