Todd Chrisley's Views On Cancel Culture Spark Fan Debate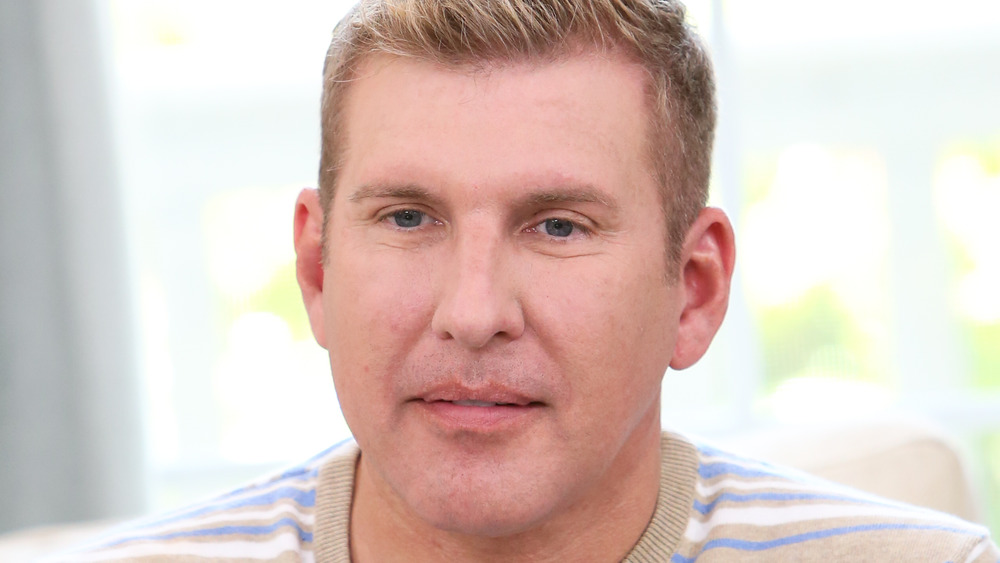 Paul Archuleta/Getty Images
Todd Chrisley recently took to Instagram to share his feelings on a subject he evidently feels quite strongly about: what's been described as the "cancel culture" prevalent in both social and not-so-social media. (Spoiler alert: He appears to be against it.) His post was couched in vague terms in that it didn't refer to any specific incident, nor did it reveal what set him off.
What Chrisley said were words that, taken on their own, were nothing that anyone could object to: "There's no scale anymore. It's either you're a social outcast or someone who could be at any moment. WE MUST FIND COMPASSION FOR THE FALLEN, and lift them up, teach them a better way and let them move forward. We have no right to find comfort in someone else's misery." Despite the fact that Chrisley named no names, one commenter speculated, "maybe referring to Morgan Wallen?" This makes sense, in light of the fact that Wallen, recently named New Artist of the Year at the CMA Awards, had his recording contract literally canceled (or at least suspended indefinitely) after TMZ caught him on video using a racial slur.
While many of Wallen's fellow country musicians have been quick to criticize him for his actions, it seems that some people, like Chrisley, may be more inclined to see the issue in shades of gray. Much of what was said in the comments on Chrisley's post seemed to be taking Wallen's actions as the basis for what Chrisley had said.
Reactions to Chrisley's post were mostly (but not entirely) positive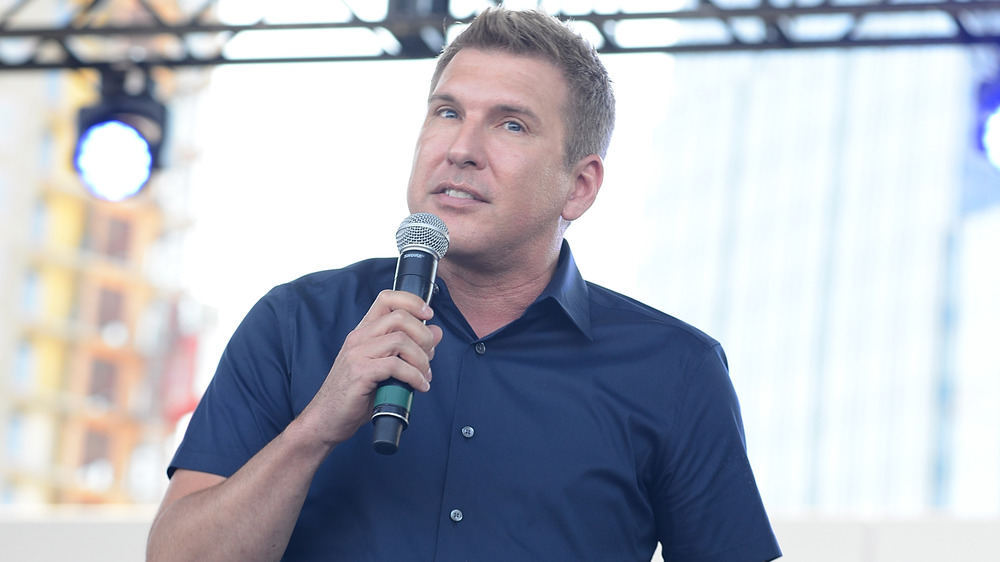 Beth Gwinn/Getty Images
Many fans were 100 percent in agreement with Todd Chrisley's supportive words, no matter whom they were meant to support. One Instagram user responded, "Preach to em papa Chrisley!!!?" while others echoed: "Thank you for posting this Todd and shining a light on grace and forgiveness," "agree this live and die by the media and cancel culture is disgusting," and "This is everything!!"
Others, however, felt Chrisley needed to be schooled on why people are upset. One user told him, "It's not about 'canceling,' it's about FINALLY not accepting what is blatantly wrong. There are consequences for hateful 'values'," while another agreed, "It's about boundaries and if you mess up.....apologize....go learn about our nations relationship with bigotry and come back better!" Still another weighed in: "No we are not judge and jury nor are we God however it is perfectly fine to cancel people who show you who they are and have no interest in changing or hearing a different perspective. Even Jesus said 'shake the dust and move on!'"
As with any social media debate, no consensus was reached, but it's to be hoped that Chrisley himself will not be "canceled" by fans or media for essentially stating that no-one is irredeemable. After all, he did speak to the error of (whoever)'s actions and "teaching them a better way" rather than excusing or endorsing any bad behavior, so he doesn't deserve to be met with unkindness in return.