Why The CMA Awards Entertainer Of The Year Has Fans Seeing Red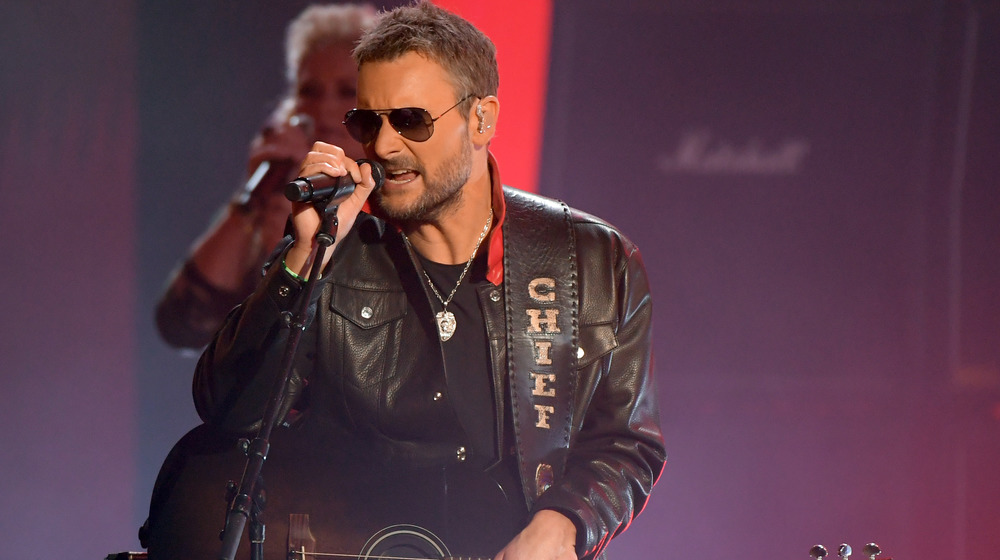 Jason Kempin/acma2020/Getty Images
Country music fans who were hoping to see a tidal wave of female empowerment at tonight's CMA Awards came away disappointed. True, there were a number of triumphs for women country performers — such as Maren Morris' three trophies for Female Vocalist of the Year, Song of the Year, and Single of the Year, and Reba McEntire singing a tribute to Mac Davis with co-host Darius Rucker — but for the most part, the guys took the night. Performances at the Nashville event included a tribute to Charlie Daniels by the surviving members of his band, and Keith Urban dedicating one of his songs to the frontline workers of America who have given their all during the coronavirus pandemic. Men went home with the trophies for Vocal Group (Old Dominion), Vocal Duo (Dan + Shay), New Artist (Morgan Wallen), and Album of the Year (Luke Combs), as confirmed by CMA.
But the category that perhaps stings most is one that has been overlooking female superstars for more than a decade.
Carrie Underwood and Miranda Lambert got snubbed yet again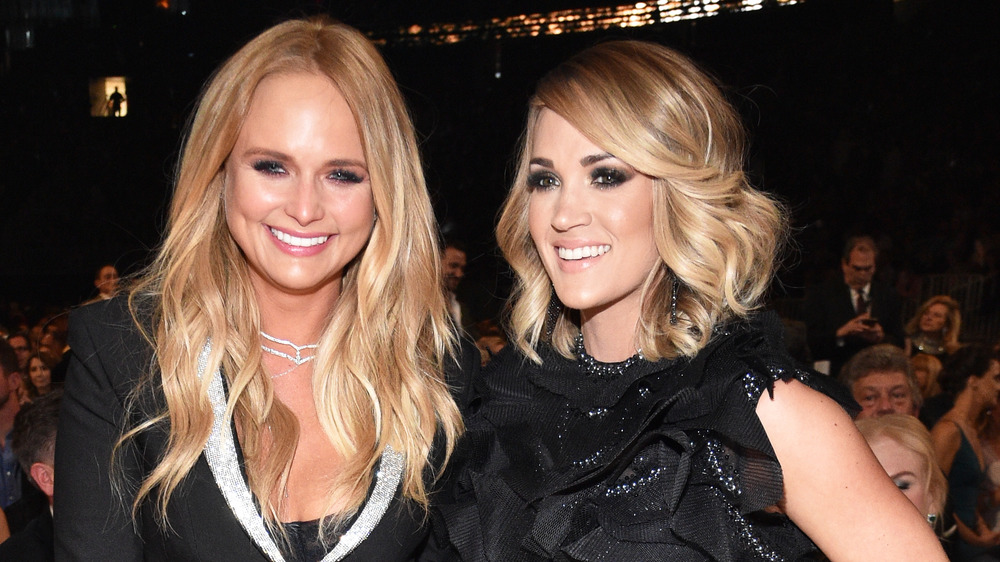 Kevin Mazur/acma2017/Getty Images
The Country Music Association's most coveted award is the Entertainer of the Year (via their website). Traditionally the final award of the ceremony, it honors the individual who has contributed the most to the music genre over the past 12 months. But in the show's 53-year run, only nine women have ever won the award, and three of them were members of the same group: the (then-named) Dixie Chicks. This year, Miranda Lambert and Carrie Underwood were up for the honor — the first time in 20 years that two women were on the nominee list at the same time. But when the envelope was opened, it was Eric Church's name that was announced. 
Fans took to Twitter to express their disappointment, with one tweeting, "Maybe he'll win one year when it's not just a sympathy win." Another posted, "Carrie deserves it [too] but whatever." And there was more outrage on behalf of Underwood, with this tweet, "This should have gone to @carrieunderwood ... how can we have women empowerment country night and give the honor to a man?" And this post, from a Lambert fan, continued the theme: "Wow cma's seem to have their heads up their butts. All the great women artists seem to be overlooked again!"
Church himself seemed less than thrilled. Per People, in his acceptance speech, he said, "If ever there was a year not to win this," citing the pandemic's effect on lives, schooling, and freedom.
Maybe next year...