The Truth About Dan Levy's Hosting Career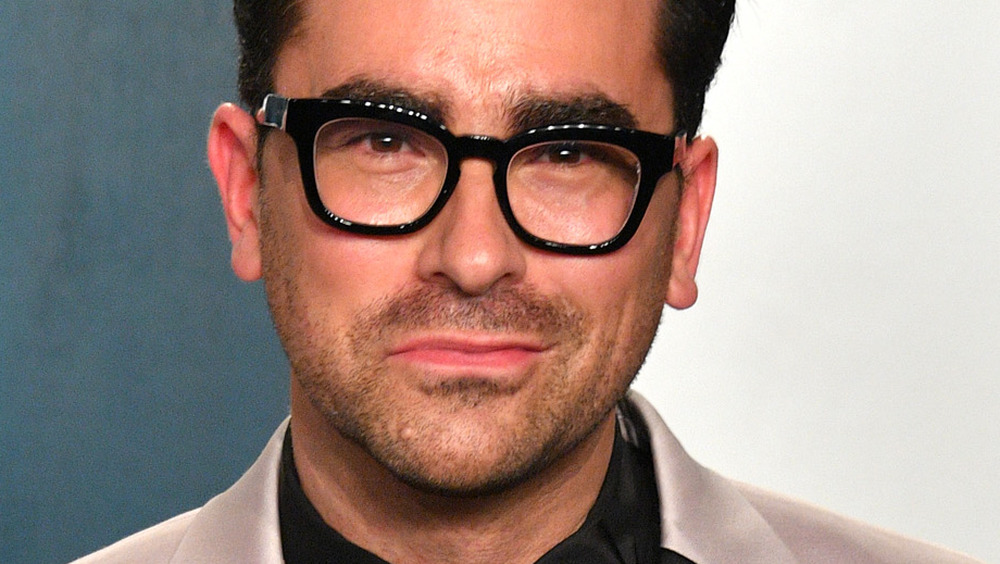 George Pimentel/Getty Images
Dan Levy may be widely known for his hit series Schitt's Creek, which he co-created with his dad, Eugene Levy, but when he started his career in Hollywood, he was not an actor. Instead, Dan was a television host, working on a number of MTV shows, including The Hills: The After Show and MTV Live.
Speaking with Interview in 2016, Dan revealed that his TV-hosting career started "as a fluke" after he was drafted into participation on a reality show for MTV Canada. At the time, Dan was a film production student at Toronto's Ryerson University and he had no plans to be on-air talent, so he adopted a pretty cavalier attitude towards the show, which producers eventually found "charming." 
"I had the time of my life on MTV," Dan told Out magazine in March 2015. "I was working at a video store before I got my job there. It brought me out of my shell. Being forced to talk to strangers every day will make anyone who is afraid of strangers kick that bad habit real fast. It was my first chance to show people that I was capable of not being just someone's kid. And more importantly, for me to figure out, am I good at this?" But for as much fun as Dan had as an MTV host, he quickly realized it wasn't his calling. 
Dan Levy was 'never full comfortable' hosting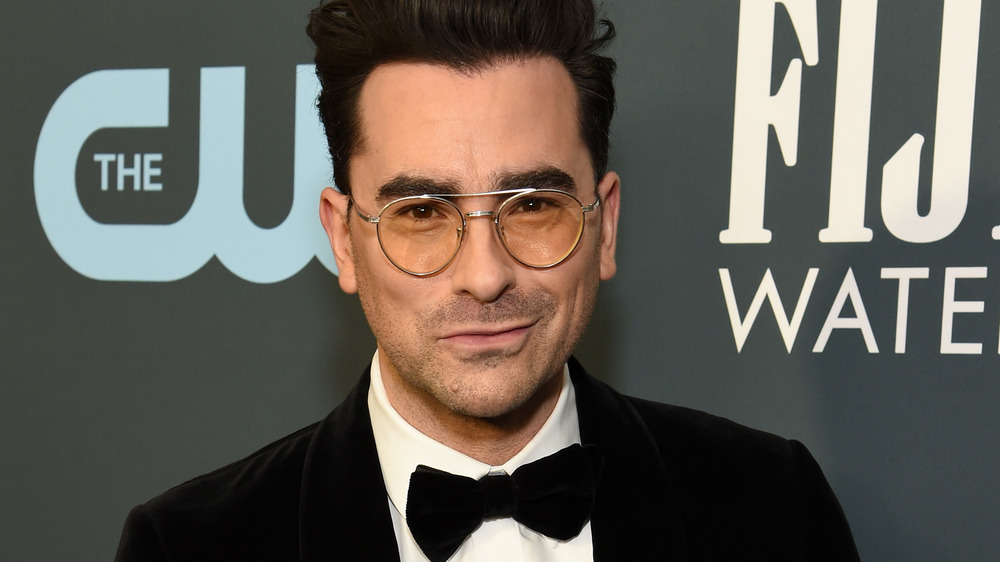 Michael Kovac/Getty Images
While Dan Levy nabbed a number of hosting gigs after getting into the business in his early 20s, he told Interview that he was "never fully comfortable as a television host" and noted that he "hated" both "working red carpets" and the "whole celebrity interview process." He also worked under what he described as "the constant looming threat of nepotism and judgment," meaning he felt like everyone thought his famous dad got him the job. Nevertheless, he succeeded until he was no longer creatively satisfied. "I wanted to contribute; sitting down and asking a series of very generic questions to someone in a press junket was not fulfilling enough," Levy told the outlet.   
At that point, Levy dove into improv and writing, which led to the creation of the critically-acclaimed series, Schitt's Creek. He did eventually returned to hosting with a two-year stint on The Great Canadian Baking Show before announcing his departure "due to scheduling conflicts" from the series on Twitter in 2019. "We wish the show well. BIG thank you to the fans who tuned in every week as we laughed and ate and ate and ate!" he wrote.
Although Levy is no longer focusing on his role as a television host, he will be returning to his roots on Feb. 6, 2021, taking the reins on Saturday Night Live, where he'll be joined by musical guest Phoebe Bridgers.