This Is Where You Can Find Every Season Of Dance Moms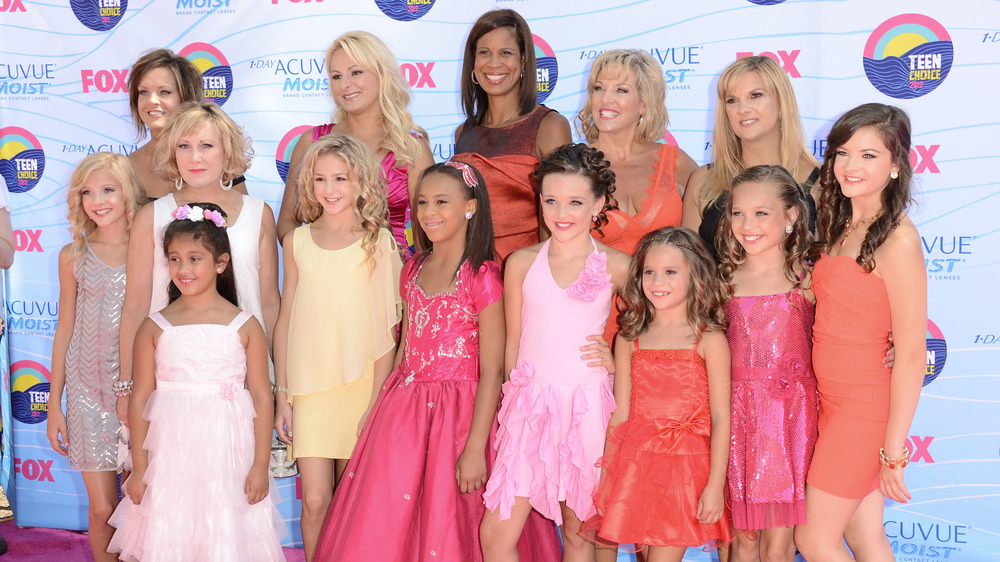 Jason Merritt/term/Getty Images
We may receive a commission on purchases made from links.
As we enter the cold, dark winter months, safe activities are few and far between. But on the bright side, we've still got our favorite TV shows to binge watch. One reality show that never gets old is Dance Moms. The Lifetime series, which premiered in 2011, has got it all — ridiculously competitive stage moms, hilarious one-liners, and arguments over ... well, literally everything.
Of course, the true stars of the show are the dancers themselves, and we can always count on each episode to deliver beautiful group routines, solos, duets, and trios. Dance Moms is the ideal show to watch all over again because it's always fun to get a break from the shouting and see the girls' hard work pay off when they shine on stage after learning a number in just two days (via Screen Rant).
OK, so if you're ready to watch everyone's favorite group of pint-sized dancers crush it on stage, while their moms battle at the studio and backstage, here's where to find every season of Dance Moms.
Dance Moms can be found on multiple streaming services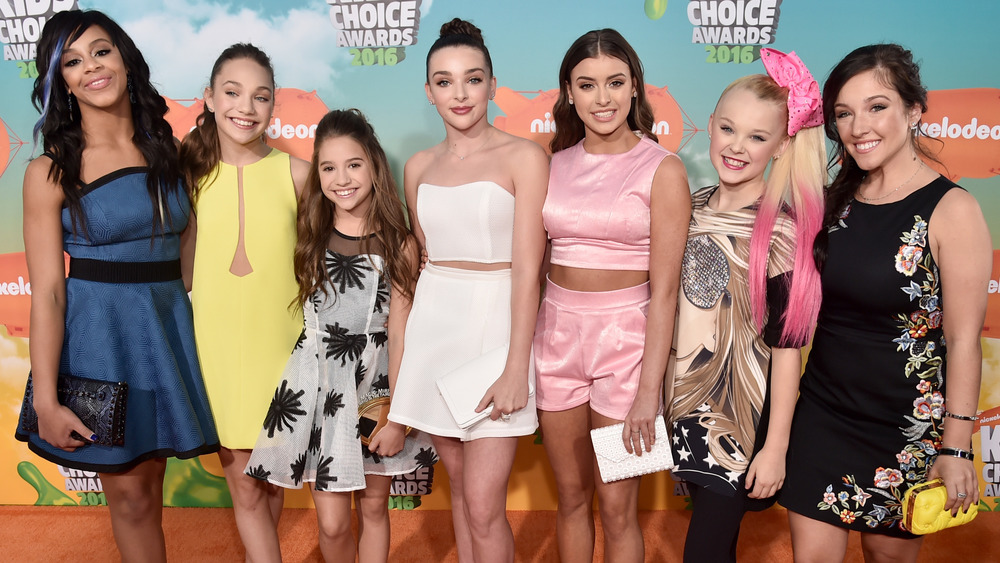 Alberto E. Rodriguez/Getty Images
If you have a Hulu subscription, you can get started right away because season 1 and season 2 are available. Seasons 3 through 5 aren't on Hulu, so you'll have to find them elsewhere, but oddly enough seasons 6 and 7 are on the streaming platform — so keep that in mind before you purchase them.
Of course, those middle seasons simply cannot be skipped. What's the fun of a Dance Moms re-watch if you miss Kelly Hyland's physical altercation with Abby Lee Miller, which led to an arrest (via The Hollywood Reporter) and Maddie Ziegler's rise to stardom thanks to her incredible performance in Sia's "Chandelier" music video (via Entertainment Weekly)?
You can buy the complete series on Amazon Prime Video, YouTube, Google Play, and iTunes. Each season is available for purchase individually, so if you do have Hulu, you can simply buy the missing seasons and save some money.
There's no time like the present to re-visit the most notorious fights in Dance Moms history, like Christi Lukasiak and Leslie Ackerman's brawl on the streets of New Orleans; Miller throwing water on Cathy Nesbitt-Stein because she "thought it would make her melt;" and Yolanda Walmsley choking Stacey Ketchman. After all, for the moms, dance is a contact sport.