How Jennifer Lawrence Was Injured On Her Movie Set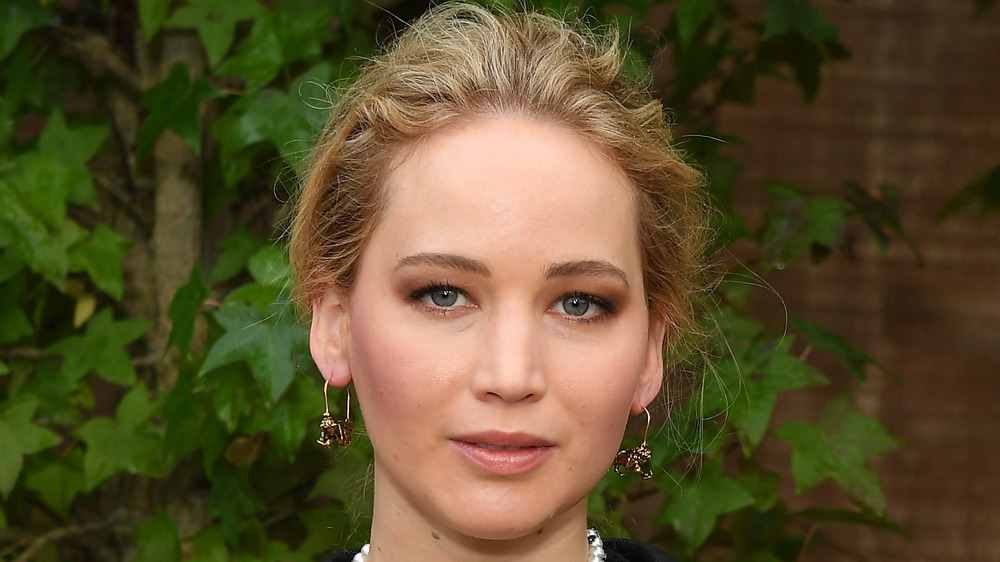 Pascal Le Segretain/Getty Images
Jennifer Lawrence is currently filming her latest project, Don't Look Up, and it sounds like things recently took an unexpected turn.
Page Six has reported that Lawrence was working when glass on the set exploded and hit her in the face. According to the publication, the glass was intended to break, but something went wrong after the explosion. An unnamed source was quoted as saying, "An explosion was set up for a stunt in which glass shatters. It was a stunt in which the glass was supposed to shatter — but it injured her." Luckily, Lawrence is expected to be totally fine.
The actress has been filming in New York and Boston alongside co-star Leonardo DiCaprio. She has been cast as Kate Dibiasky, an astronomer who attempts to alert others that an asteroid with the potential to cause serious harm is approaching Earth. Lawrence and DiCaprio aren't the only big names attached — Meryl Streep, Timothée Chalet, Cate Blanchett, Ariana Grande, Matthew Perry, and Chris Evans are also members of the cast. 
This isn't the first time Jennifer Lawrence has been injured on set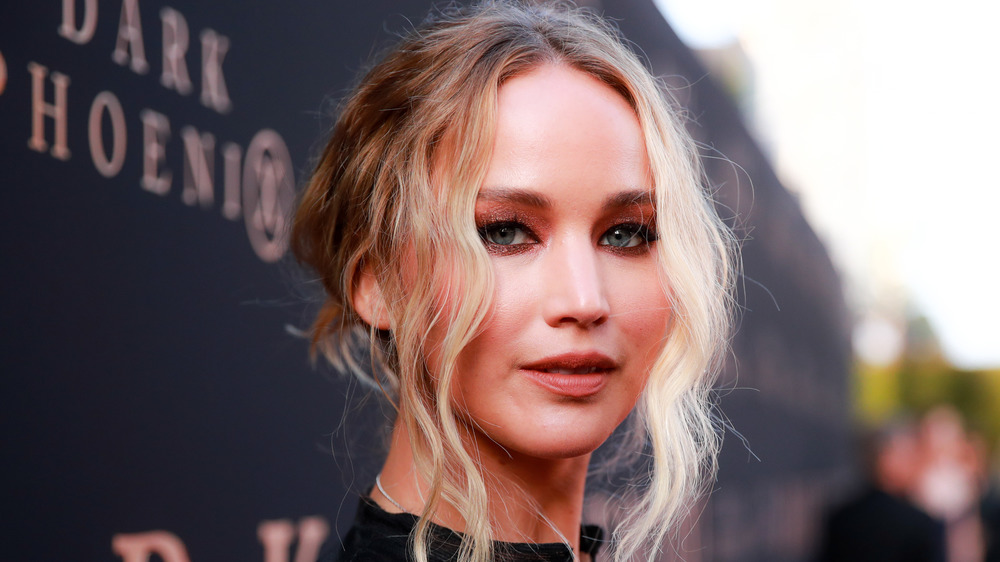 Rich Fury/Getty Images
Longtime fans of Jennifer Lawrence likely know that this isn't the first time she's been injured on set. Us Weekly reported that while speaking on a panel in November 2013, Lawrence shared that she sustained an injury while filming The Hunger Games: Catching Fire.
Recounting her Hunger Games incident, the actress said, "I went deaf in one ear for months. ... But that wasn't actually physically challenging. It was just ear challenging because I got all of these ear infections from the diving and the water and all of that stuff. And then a jet from one of the cornucopia scenes punctured my eardrum."
She also suffered an injury while filming 2017's Mother!. "I tore my diaphragm for hyperventilating," she recalled. "People thought I was beaten up, so I want to clear it up that I did it to myself. It was my own doing."