Candace Cameron Bure Has The Perfect Response To Hallmark Movie Critics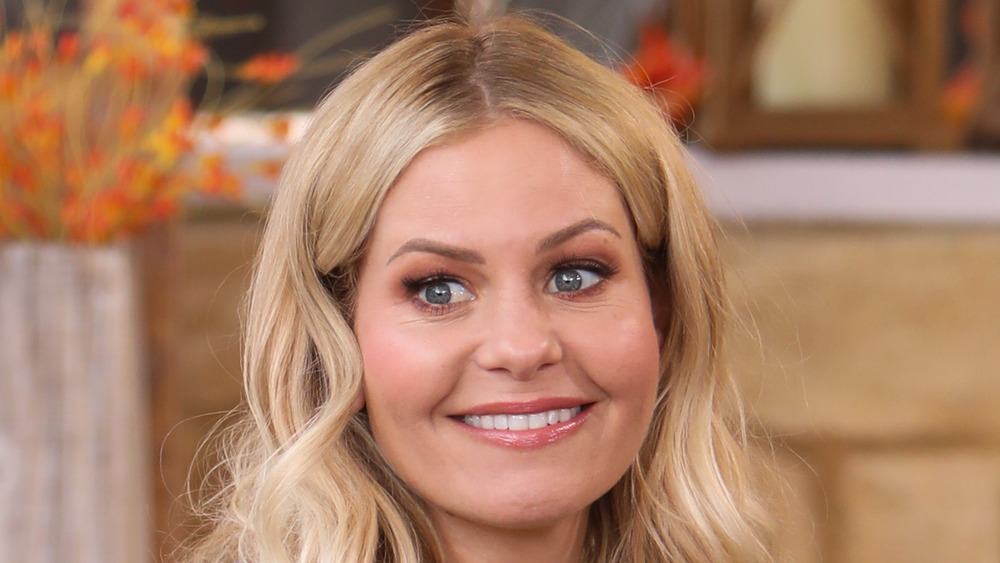 Paul Archuleta/Getty Images
The thing about creative professions – particularly acting – is that the people who are good at their jobs make it look deceptively easy. Any acting gig – be it Shakespeare onstage, a horror movie, or a 30-second ad – involves tons of character work, hours of rehearsal, and tedious tech details to get everything just right. So one can't fault Candace Cameron Bure for getting just a wee bit touchy when she was recently questioned about the work she does. 
As any fan of the Hallmark Channel knows, Bure is a popular star of their productions (she's appeared in 26 to date). Hallmark movies are the teddy bear of entertainment: What they lack in excitement and uniqueness, they make up for in cozy hygge comfort. Since they all follow a predictable plotline (boy and girl meet cute, overcome roadblocks and misunderstandings, wind up happily ever after, and save Christmas in the bargain), it might seem simple to get hired as a star (or at least the crusty-but-warmhearted neighbor). That's what podcast host Paula Faris apparently thought. As Us Weekly reports, Faris had Bure on her show and asked her point-blank, "I mean, really, how hard is it [to make a Hallmark movie]? Don't you get that all the time?"
Bure quickly set the record straight. "I get that all the time," she sighed. "'How hard is it to be in a Hallmark movie?' Like, 'Can I be in a Hallmark movie?' And I'm like, 'Are you a professional actor?' 'No.' 'Then no, you cannot.'"
Making a Hallmark movie is hard work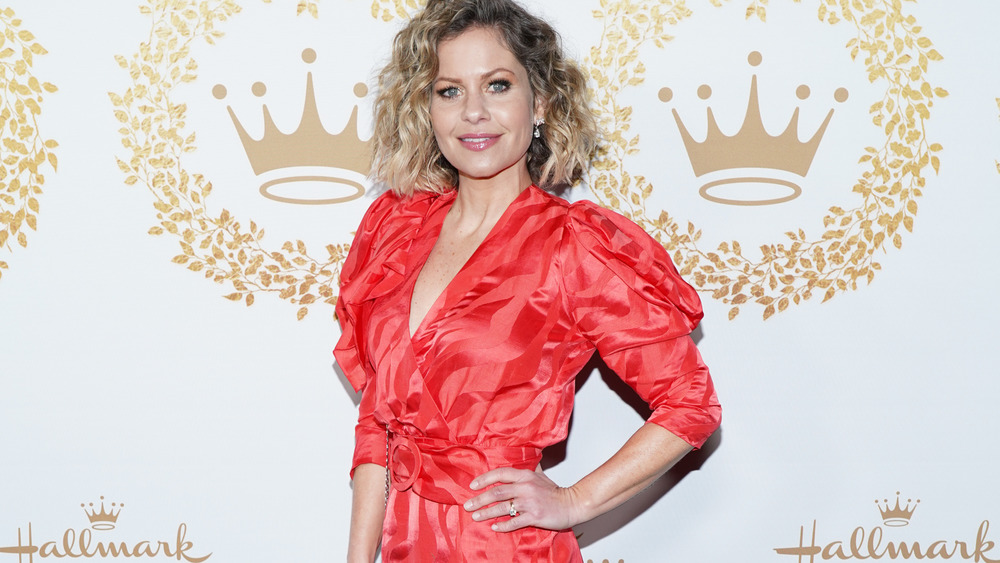 Rachel Luna/Getty Images
Bure went on to say that people without substantial acting experience can sometimes get hired as extras with no lines. The actors who star in your favorite Hallmark movies typically have been performing for years on stage or screen. While A-listers may get roles offered to them based on their fame, most of the time actors have to audition for parts, a long, multi-step process involving either memorized monologues or "cold readings" of script pages (via Top Hollywood Acting Coach). Professional actors learn early on to handle rejection because it happens often.
Those actors lucky enough to get cast in Hallmark films – holiday or otherwise – spend an average of two grueling weeks filming. Most Hallmark Christmas movies are shot near Vancouver, Canada, in spring or summer, which poses an additional acting challenge. During one such shoot, Bure once told a Good Housekeeping reporter, "It takes a toll on you to film in this heat. Not only are you sweating, but you have to act like you're cold, which takes another element of your energy to pretend that you're shivering." The reporter herself was playing an extra in one scene, for which she spent an hour smiling and cheering over and over again over a tree that hadn't even been lit yet. 
So whether your opinion of Hallmark movies is "more, more, more" or "change the channel," just remember to give props to actors like Candace Cameron Bure who work hard to make these films heartwarming.