Meghan And Harry Are More Involved In American Politics Than Anyone Thought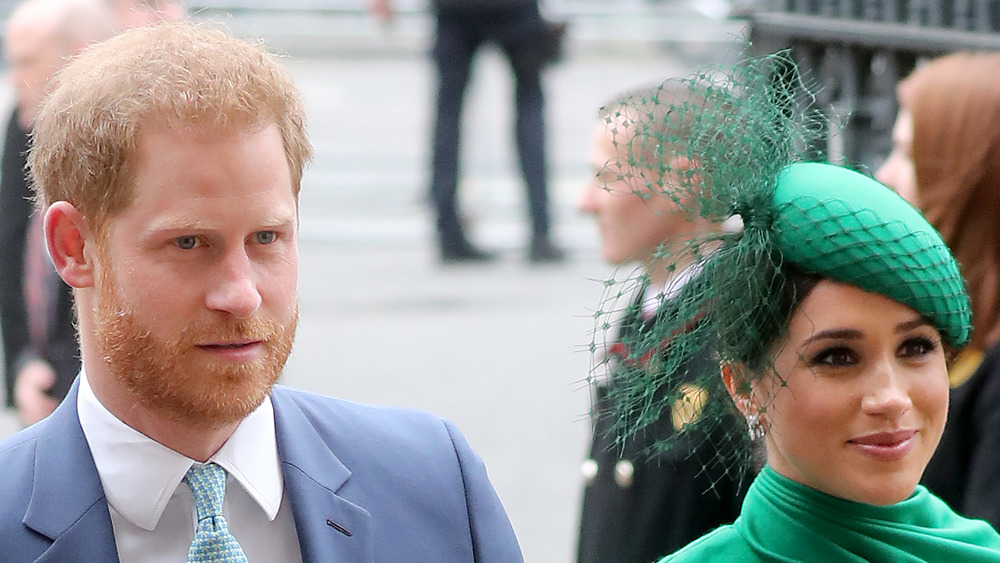 Chris Jackson/Getty Images
Since March of 2020, Henry Charles Albert David Mountbatten-Windsor (Harry's full name without his formal title) and his wife, Meghan, have now been living outside of the British crown for nearly a year, after deciding to leave behind the royal life in March of 2020 (per the New York Times). After living on Vancouver Island for a few months, the couple, along with their young son, Archie, made the move to Meghan's old home in Los Angeles. Since this move, the couple has perhaps been more involved in American politics than was initially suspected (per People magazine).
Recently, it was reported that Meghan and Harry actually had a virtual conference with California Governor Gavin Newsom just two weeks before the 2020 presidential election. Despite the fact that spokespeople for the governor's office have not revealed what was discussed during the meeting, many suspect that Meghan might be open to entering the world of American politics in the months and years ahead (via The Sun). 
Reports appeared to speculate on whether the conference was meant to see if Meghan would be able to fill the shoes of Kamala Harris, who would vacate her Senate seat to serve as U.S. Vice President. The meeting just so happened to coincide with a push for Governor Newsom to tap a woman of color for the position. Alex Padilla was eventually picked to replace Harris, making Padilla the first Hispanic senator in California.
Meghan and Harry have been involved in American politics in the past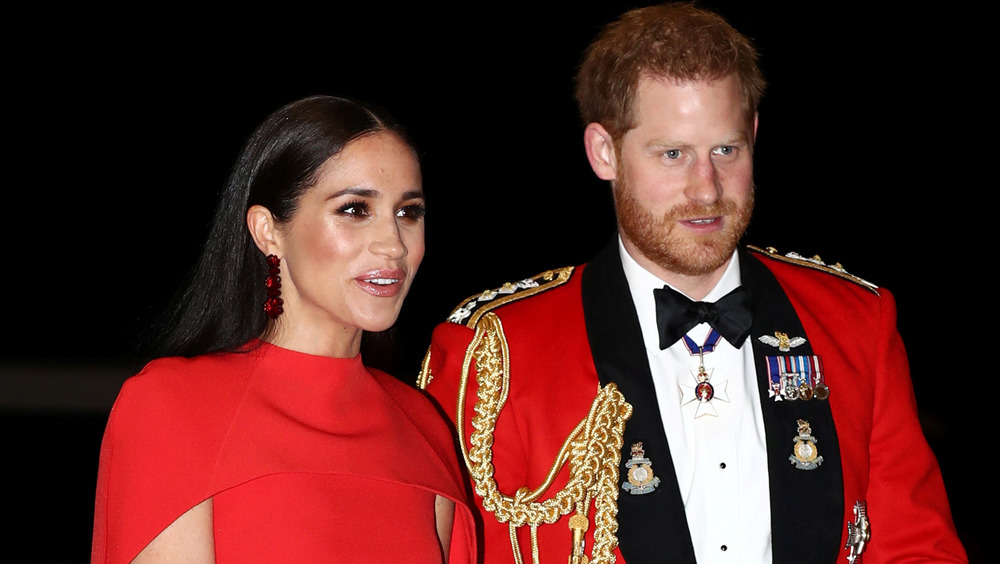 Wpa Pool/Getty Images
Though Harry and Meghan technically stated that, despite their breakup with the royal family, they would do their best to "uphold values of Her Majesty," they have been outspoken about American politics in the past few months – a move that goes against the crown's famously politically neutral stance (via Insider). Leading up to the November 2020 election, Harry and Meghan, without making their political candidate known (though it was not hard to tell which candidate they were supporting), appeared in a Time 100 video message, urging Americans to vote.
"This election I am not able to vote in the U.S.," Harry said in the video posted on Twitter. "But many of you may not know that I haven't been able to vote in the UK my entire life. As we approach this November, it's vital that we reject hate speech, misinformation, and online negativity."
Since moving to Los Angeles, Harry and Meghan have immersed themselves in endeavors that involve some sort of affiliation with the world of politics, like civil rights, female empowerment, and the Black Lives Matter movement. Friends close to the couple suggest that the idea of Meghan becoming more politically active in the years ahead isn't beyond the realm of possibility (per Vanity Fair). You never know – perhaps the couple's next move will be to the Oval Office.