Oatly's Super Bowl Commercial Has People Talking For The Wrong Reason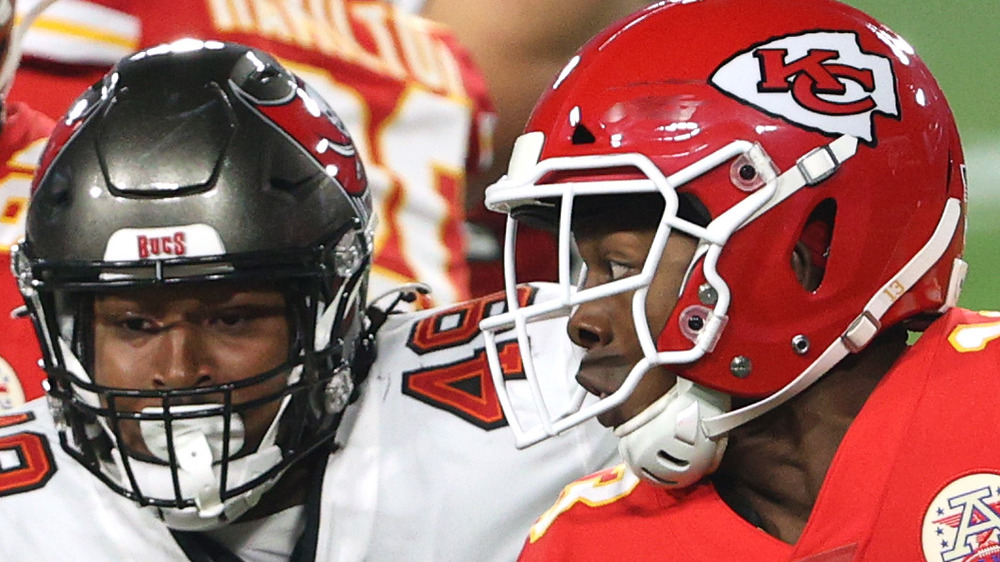 Patrick Smith/Getty Images
Did you know that the average 30-second Super Bowl commercial costs upwards of $5.5 million? When every second costs money, companies that are lucky enough to get an advertising slot during the Super Bowl need to make sure to use their time well and get their message out in a memorable way. Companies such as Bud Light, Pepsi, Toyota, and Doritos are famous for having entertaining and effective commercials that warrant conversations, and typically include exciting celebrity cameos (via NBC Sports). However, it seems that not every company got the memo about the formulaic Super Bowl advertising style
The trendy oat milk company, Oatly, was lucky enough to snag themselves a spot on the Super Bowl ad docket this year. This will be the company's first time ever advertising to the Super Bowl audience, and they did so in an especially memorable way — but perhaps not the most positive way.
The Oatly team actually anticipated people disliking the ad
According to Ad Week, the Oatly ad that was featured at the Super Bowl tonight was actually filmed back in 2014. While that might explain the ad's low-budget quality, it seems more likely that the more rugged aesthetic of the ad might have been totally intentional. Instead of the standard high-production, glitzy, celebrity-filled ads we typically see throughout Super Bowl night, Oatly kept it simple. Indeed, the Swedish company opted to feature their CEO Toni Petersson performing a jingle that he wrote, himself. In the ad, he sings, "Wow, wow, no cow," over and over again, reinforcing the mission behind their oat milk that this milk is not, in fact, from a cow (via YouTube).
Sources say that the team anticipated a general dislike of the ad, and even pre-made shirts that said, "I Totally Hated That Oatly Commercial" (via Ad Week). They say all press is good press, right?
As expected, Twitter seems to agree. "Oatly with the worst commercial in super bowl history," tweeted one user. Another tweeted exactly what we're all thinking right now, saying, "Okay, I wasn't a huge fan of the Oatly commercial but I'd be lying if I say I'm not going to be singing "Wow! Wow! No cow!" unironically for probably the next week." We're starting to wonder if that was Oatly's intention all along.