Here's How Much It Costs To Have A Commercial In This Year's Super Bowl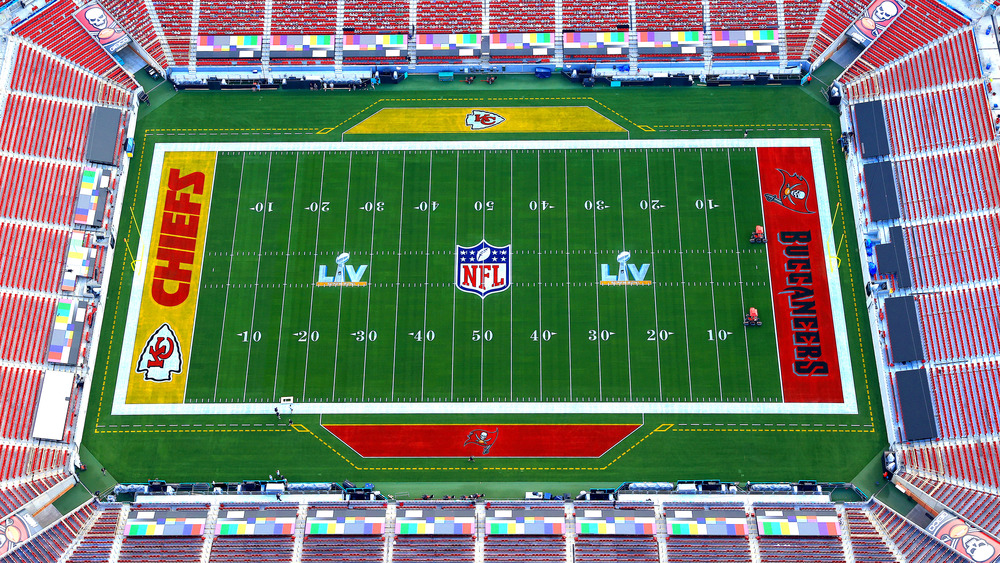 Mike Ehrmann/Getty Images
The Super Bowl is, hands-down, the biggest TV event of the year in nearly every year it's broadcast. Sure, there may be other breaking news events that have us all glued to the screen, but many of these are broadcast on multiple channels or are the kind of thing a social media feed can capture just as well (or better) than TV can. Plus, there's also the fact that breaking news often happens when many of us are at work, and the break room TV only counts as one "household." The Super Bowl, on the other hand, is conveniently scheduled on a Sunday evening (or afternoon, depending on your time zone), and is the kind of must-see viewing that many plan for months in advance (it's also the second-biggest food holiday of the year, right after Thanksgiving).
A wrap-up by The Hollywood Reporter found that of the top 50 most-watched programs of the past decade, all ten slots right at the top went to Super Bowls XLIV through LIII. (Question: Are Super Bowls the only reason they're still bothering to teach Roman numerals in school?) Needless to say, hundreds of millions of eyeballs on screen make for the year's premier advertising spots, and the networks are well aware of this and charging accordingly. The cost for 30 seconds in this year's game: $5.5 million, according to The Sports Geek.
Super Bowl ads are a tougher sell in the post-pandemic era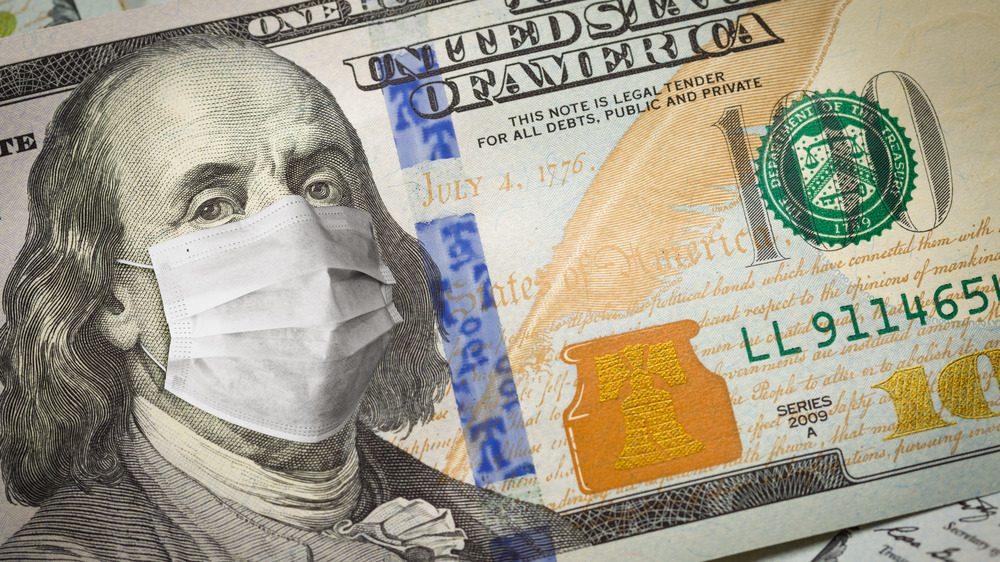 Shutterstock
Typically prices for Super Bowl ads go up year after year, as is the case with pretty much anything else that's selling well. While The Sports Geek says that CBS charged $5.1 to $5.3 mil for ads aired during Super Bowl LIII, Fox, host of 2020's Super Bowl LIV, was asking for $5.6 million last year and getting it, too. Those ad spots sold out quickly and they raised over $400 million. This year, things are playing out a little differently. Star players like Budweiser, Coke, and Pepsi will remain on the sidelines, spending their advertising dollars instead on sponsoring the halftime show (Pepsi) or promoting vaccine awareness (Budweiser).
Bloomberg also notes that many of those who did eventually purchase Super Bowl ad time were a lot slower to commit this year. While game-day commercial slots may, according to a CBS statement, be "virtually sold out" by now (virtually being used as a synonym for "almost," rather than a descriptor for online vs. IRL activity), it took a lot longer to reach that point than it has in the past.
Why are advertisers so reluctant to claim their moment in the Super Bowl LV spotlight?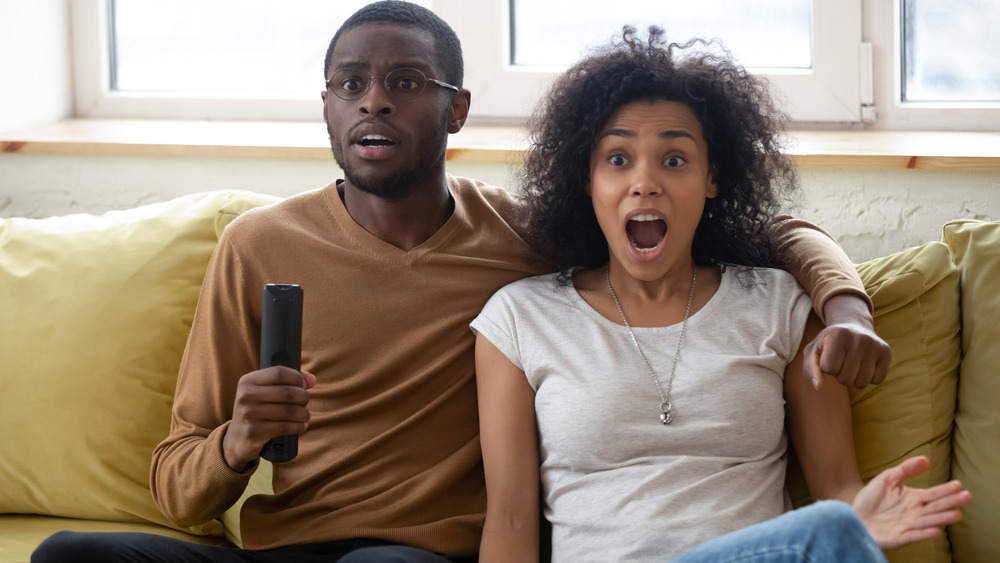 Shutterstock
For some advertisers, it may be a question of not wanting to spend the money at this point. Even companies that were not directly affected by the pandemic have to be feeling a certain amount of trepidation due to the fact that none of us knows what the "new normal" has in store. When the ad pricing was announced back in August, The Sports Geek revealed that many potential ad buyers were asking for something unprecedented: back-out clauses should the game be canceled or delayed due to COVID. (Not an entirely implausible scenario, seeing as how CNBC reports that the thrice-postponed Ravens/Steelers Thanksgiving day game wound up seeing a huge drop in ratings when it finally took place.)
Yet another reason why marketers were hesitant to take the plunge is because the consumer climate is a lot chillier this year. Many have felt not just emotional but economic stress beyond belief over the past 12 months, and no-one's really in the mood for any over-the-top advertising extravaganzas. Bloomberg says the advertisers feel us, or at least fear our mocking them on social media, so they're dialing it down a notch or three. Some may be going for "relatable" humor, others will likely stick with virtue signaling in "these trying times." Whether those $5.5 million commercials are good or bad, though, they're still going to be the most talked-about part of Super Bowl LV on Monday morning.