What The Cameras Don't Show During Married At First Sight's Wedding Episodes - Exclusive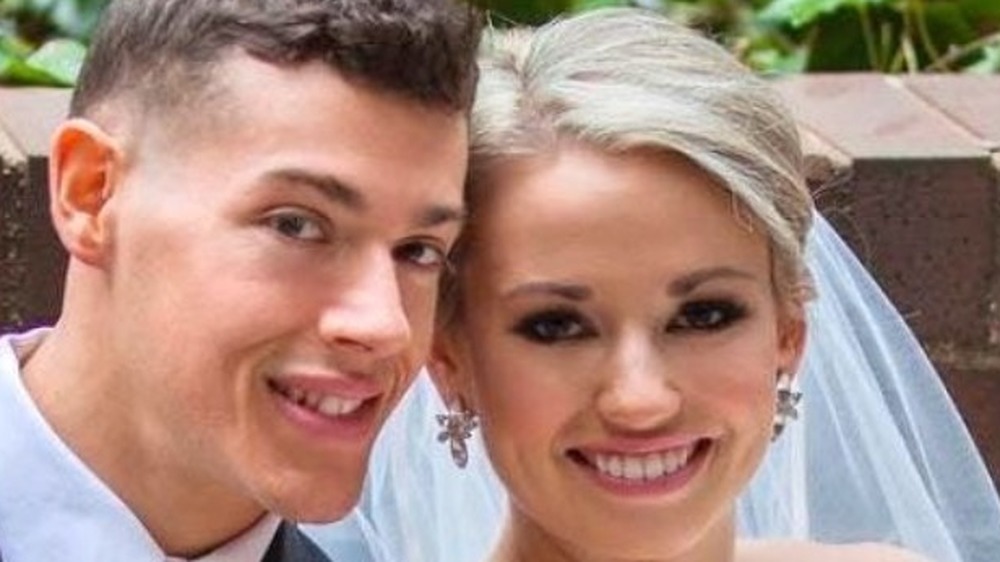 Lifetime
For fans of Married at First Sight, the most highly anticipated episode of any season is always the wedding, of course. Although much of the nuptials can be seen on screen, there are also many behind-the-scenes aspects that go into making it a special day for the couple and viewers alike. And who better to ask about what goes down than a former MAFS bride herself? The List sat down with Cortney Hendrix, from the show's very first season, and she gave us the inside scoop on the many details that go into a Married at First Sight wedding.
The former reality starlet — who was 26 when she said "I do" to Jason Carrion — a complete stranger until they were introduced at the altar — did have her say in certain parts of her big day; other things were up to the powers that be in the show's production department. "It is also important to note that I was not a picky bride. I'm sure if other things or requests were important to me, they would have tried their best to accommodate," she said. 
As for the actual filming of the day and the evening that followed, it included countless interviews and a lot of cameras. "We did the entire season with one camera and what felt like 100 in the room [during the wedding ceremony], I think was more like six," she said. But don't worry, when it came time for their wedding night, the couple was given their much-needed privacy once they settled into the hotel room. "We were filmed for maybe [an] additional 15 minutes and then we were done!" she explained.
Here's an inside look into what the cameras do not show us when the Married at First Sight couples say "I do."
Cortney Hendrix says couples are taken away from the reception for lengthy interviews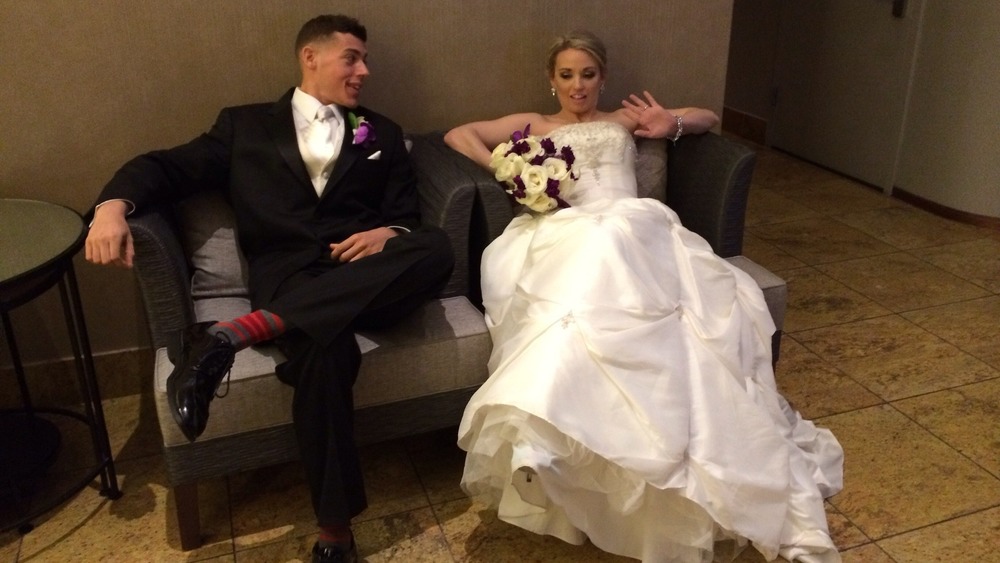 Lifetime
Both Cortney and Jason were able to invite 25 guests each to the wedding, but they were only notified of their date a few days before. Since their families weren't in attendance — Cortney's parents didn't approve and Jason's mother was going through cancer treatments — all their friends showed up, ready to party. "It was a great turnout," Cortney said.
One interesting detail Cortney let us in on was that her wedding was an hour behind schedule, and their friends weren't allowed inside the hotel's ballroom prior, so they introduced themselves outside the venue, and were shotgunning beers together and passing around a bottle of Jack Daniels. Throughout the three-hour reception, their pals consumed even more alcohol, because the bride and groom they were there to celebrate got pulled away for a bunch of interviews. "It was so much freaking fun, but then they dragged us away for two hours to do interviews, separate and together," the Married at First Sight alum revealed.
As a former reality TV star, she understands that the line of questioning was just par for the course. "The questions for both of us, 'Well, where are your parents?' and asking him, 'Are you going to tell her where your mom is?'" By the time they'd finished with their dual interview process, the newlyweds had missed out on a big portion of the festivities. And what were their friends doing to occupy the time? "When we get back in there, our friends are bombed already," Cortney said. "They were living their best life."
Another aspect that MAFS fans wonder about is what happens on the wedding night — after the cameras go away. "We ordered room service and I fell asleep before it even got there. I think Jason was in the other room watching wrestling," she said.
The Married at First Sight bride has her say in the wedding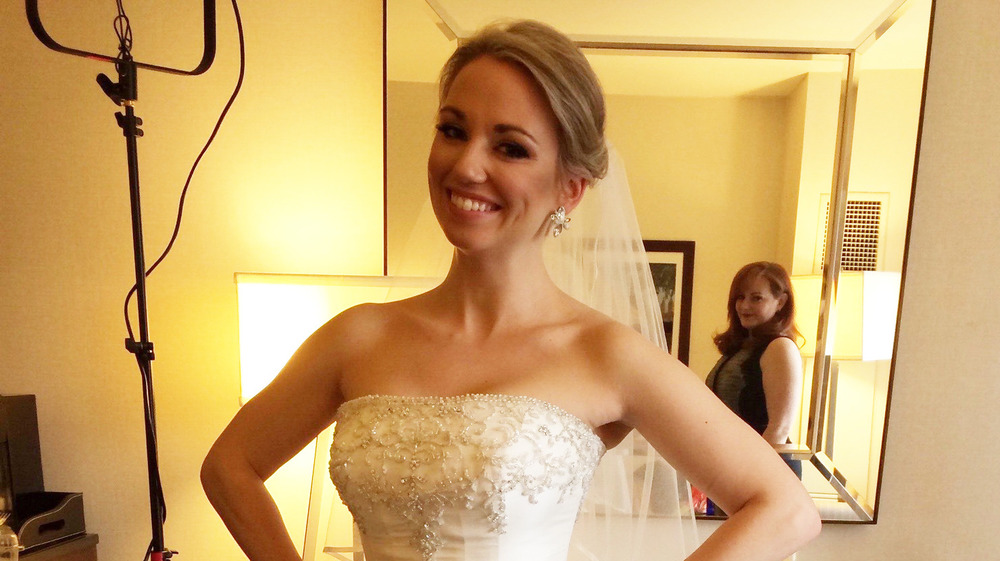 Courtesy of Cortney Hendrix
After a lengthy casting process where experts matched Cortney with her future hubby, there were only two weeks until they said "I do." Since the wedding is a production cost, the bride and groom are not financially responsible for the ceremony and reception. Even though that was the case, Cortney did have a say in certain details. The bride-to-be was appointed a wedding planner, who asked what her preferences were on aspects like color scheme and floral arrangements. "Calla lilies are my favorite, and I was very into the black-purple calla lilies at the time, and she was able to build off that," she said. The blushing bride was also consulted for another important detail — the wedding cake. "I love funfetti and it was funfetti!" she said.
The groom-to-be must have been familiar with the phrase "Happy wife, happy life," because when Jason was asked for his input into what the big day would look like, he left it up to Cortney. "I did hear from production Jason said whatever the bride — me — wanted!" she dished. And as for the actual ceremony, although it appears to be much longer as you're watching on TV, it only took 15 minutes! "We were introduced, heard what the other family and friends wanted to share... vows, kiss — that's it!" she explained. Another piece of information that viewers wouldn't be privy to is that it takes multiple cameras to shoot the actual "I do's."
When it came time for the reception, it was carried out in typical fashion. "It followed a traditional reception: introduction of the couple, a meal served, first dance, cake-cutting, speeches, and hanging out and dancing," Cortney explained. "It was a lot of fun." 
Catch the newest season of Married at First Sight on Wednesdays at 8 p.m. ET/PT on Lifetime.