Why The Super Bowl Has Healthcare Workers Seeing Red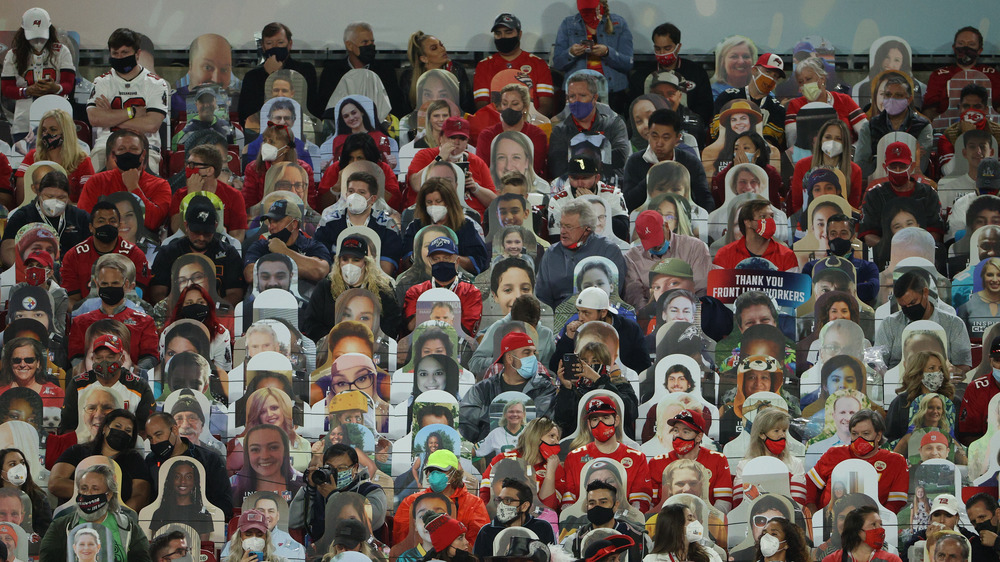 Patrick Smith/Getty Images
It's been less than a day since Super Bowl LV wrapped with a victory for the Buccaneers and Tom Brady made history by becoming the oldest person to win the title. But already, healthcare workers are worried that the ultimate winner of Super Bowl Sunday could be the coronavirus pandemic. Even though hospitalizations and cases across the country are in a steep decline and vaccinations are on the rise, there are concerns that the Super Bowl weekend parties could become super spreader events (via Today).
On Super Bowl Sunday, host state Florida recorded 200 cases of the new, more contagious COVID-19 variant (via USA Today). Medscape singled out Florida with the dubious crown of state leader in COVID-19 mutations. And while the game was played live in front of 22,000 fans, many of who were meant to be masked and vaccinated, the streets were still full of partygoers who had abandoned both masks and social distancing requirements. 
The potential for Super Bowl Sunday to wreck havoc was such that CDC head, Rochelle Walensky, came forward to say, "I'm worried about Super Bowl Sunday, quite honestly. People gather, they watch games together. We've seen outbreaks already from football parties. So I really do think that we need to watch this and be careful" (via USA Today).
Public health experts shared their concern on social media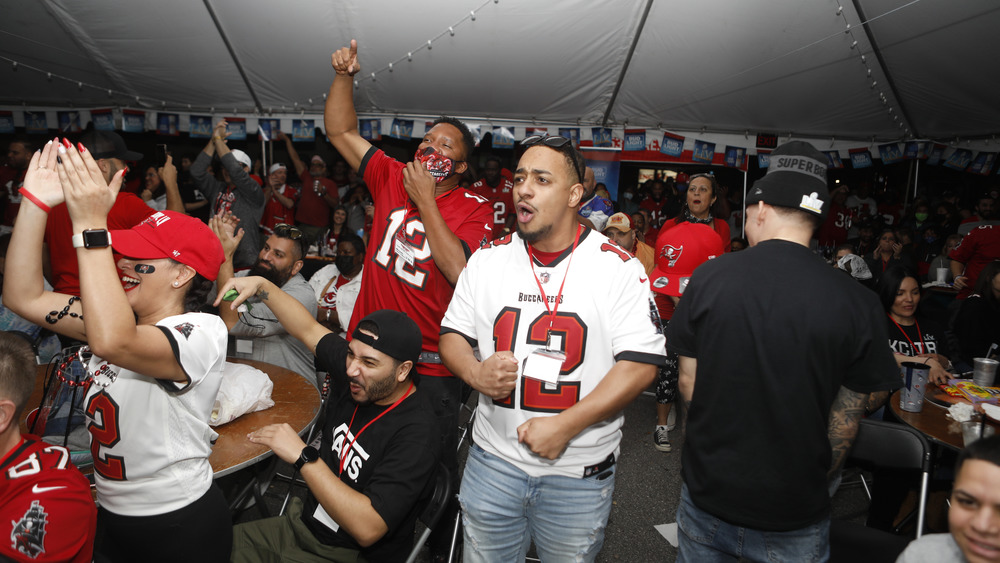 Octavio Jones/Getty Images
Public health experts who watched the game from the safety of their homes could only go on Twitter to express both shock and concern over what they saw, with one doctor tweeting, "That stadium... yikes." Another public health expert pointed out, "There are thousands of people in a stadium for a sports event like we're in country that's managed covid instead of one still averaging 3,000 deaths a day." He continued, "Instead of praise or special ceremonies or free tickets, healthcare workers would actually just prefer if y'all stopped hosting superspreader events that gave us more work."
You didn't need to be a doctor to be concerned about scenes from Super Bowl parties, unfolding before our very eyes. One social media user tweeted, "the covid-19 moment of silence before the superbowl ... which is in and of itself going to be a super spreader event ... is some real uniquely american cognitive dissonance." America has about one week to find out whether their Super Bowl LV experiences were worth the risk, or cause for deep regrets.