Here's Who Princess Diana Thought Was The Sexiest Man Alive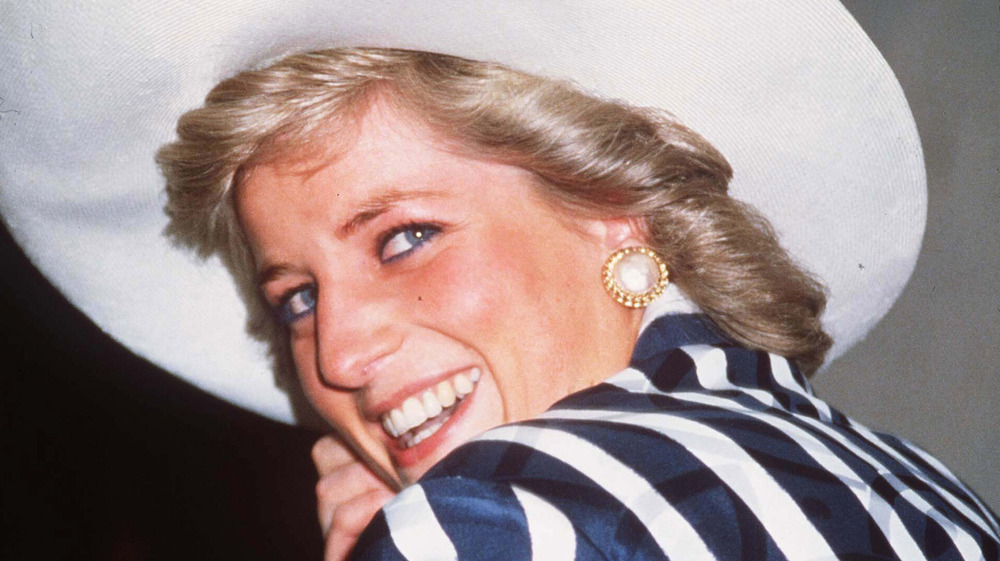 Anwar Hussein/Getty Images
Princess Diana is in the spotlight again, thanks to the Netflix show The Crown and the upcoming movie Spencer starring Kristen Stewart as the late royal (per Variety), so it's inevitable that information about the beloved princess would resurface. On Monday, People reflected on a 2012 CNBC interview in which financial mogul Warren Buffet revealed a conversation he had with Diana during a private party hosted by Washington Post publisher Kay Graham in 1997.
Buffett sat opposite the Princess at dinner, and American businessmen Barry Diller and Teddy Forstmann also sat beside her, he explained. "I will tell you today that a comment she made, which was absolutely true, and I can see Barry and Teddy's faces as she said it," Buffet recounted in the interview. "She had been at the White House that day and she said that Bill Clinton was the sexiest man alive."
Buffett, who recalled being tongue-tied during his first meeting with the princess at a previous party, said all three men struggled to "keep their faces steady as she made that proclamation," adding, "that's the last thing I heard from her before she died."
Princess Di allegedly had a few celebrity crushes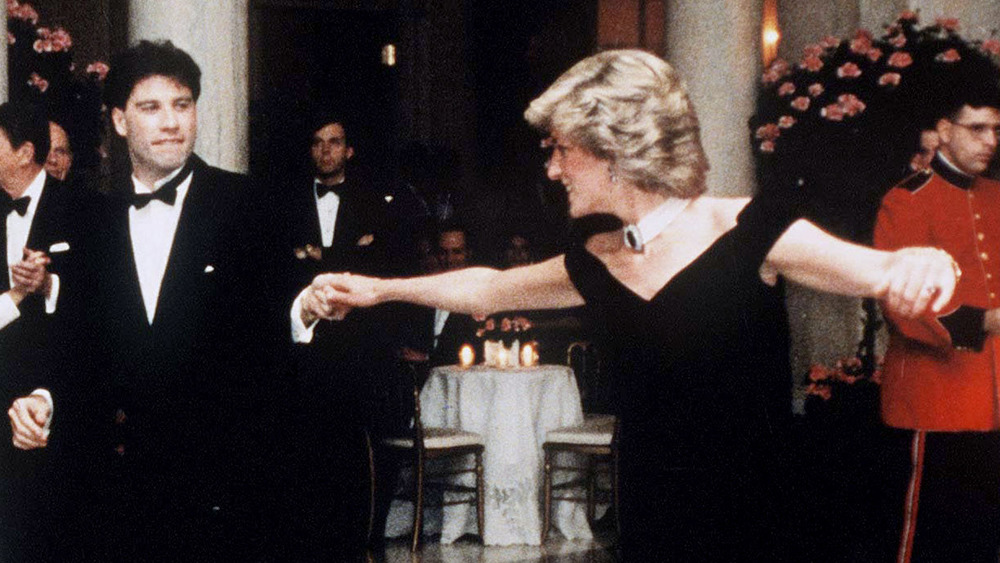 Anwar Hussein/Getty Images
Princess Diana visited the White House in 1985 during Ronald Reagan's presidency and grabbed headlines by taking a spin on the dance floor with Saturday Night Fever star John Travolta (via CNN), but he was far from the only Hollywood heartthrob to capture the princess' attention over the years. 
Lady Di and Prince Charles attended the White House event during a royal tour of the United States, and guests included Travolta, Neil Diamond, and Clint Eastwood, each of whom Diana had personally requested be invited, according to The Washington Post. "I'm so nervous my stomach is all butterflies," Diamond confided in the newspaper at the time. "I'd rather face an audience of 20,000."
In books published after her death, sources claimed the late princess also had a crush on actor Tom Cruise (via New Idea), and she was rumored to have had romantic relations with Canadian rocker Bryan Adams (per MammaMia).