JoJo Siwa Reveals New Information About Her Girlfriend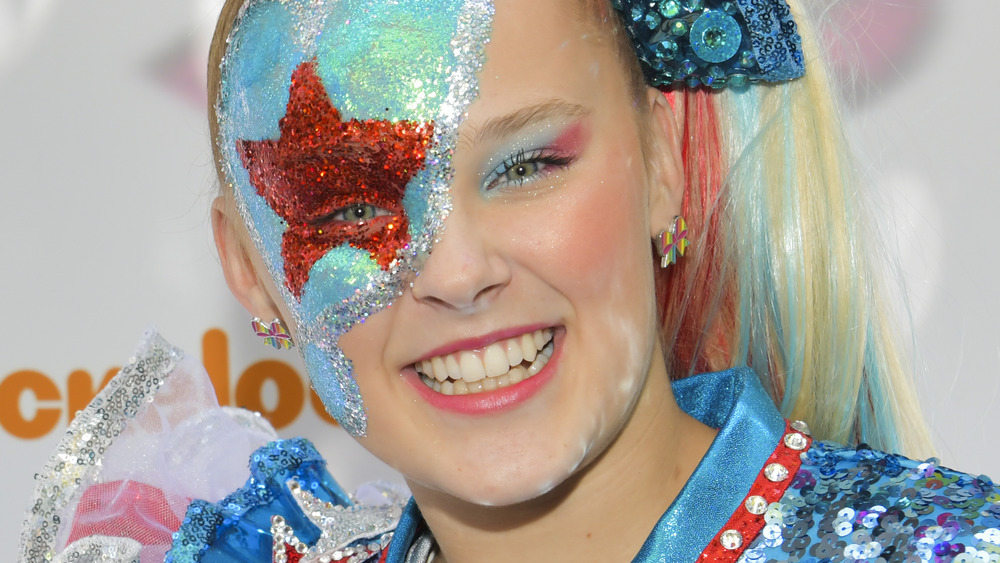 Rodin Eckenroth/Getty Images
Cute couple alert! Two weeks after coming out as a member of the LGBTQ+ community, Dance Moms alum and Nickelodeon star JoJo Siwa introduced us to her girlfriend, Kylie.
During a recent appearance on The Tonight Show With Jimmy Fallon, Siwa shared that she's in a relationship (via People) but didn't provide all the details just yet. "I do have the most amazing, wonderful, perfect, most beautiful girlfriend in the whole world," Siwa told Fallon during the virtual appearance. "It's not something I'm ashamed of, I just haven't shown the internet yet."
We love that Siwa is doing everything at her own pace, and Feb. 8 turned out to be the day she was ready to open up about her relationship with Kylie. In an Instagram post featuring four adorable photos of the pair, Siwa wrote a heartfelt caption celebrating their one-month anniversary: "After being my best friend for over a year, January 8th 2021 I got to start calling this exceptional human my Girlfriend... and Since then I've been the happiest I have ever been!"
JoJo's girlfriend Kylie also shared an anniversary post
"[Kylie] seriously is the most loving, supportive, happiest, protective, and just the most beautiful perfect person in the world. And I get to call her mine! Happy one month to my girl! I love you more and more everyday!" Jojo Siwa wrote in her post. Kylie also shared an Instagram post to celebrate her anniversary with Siwa. She geotagged the location as "Heaven on Earth" (raise your hand if you can feel your heart melting) and also posted a series of sweet photos of the pair. "[F]all in love with your best friend, guys. it's THE BEST feeling in the entire world. here's to one month with my favorite human
i love you sharky," Kylie captioned her post.
Before she publicly named Kylie, Siwa shared that she'd never been happier. "About 10 minutes before I came out to do this interview today, I was again on the phone with my girl and I started crying," she told Fallon. "She's like, 'What's wrong with you?' And I was like, 'I'm just so happy because now I get to share what makes me the happiest with the world, and it makes my heart so happy.'" Happy anniversary to JoJo and Kylie!