Here's What Jazmine Sullivan's Pick Up Your Feelings Really Means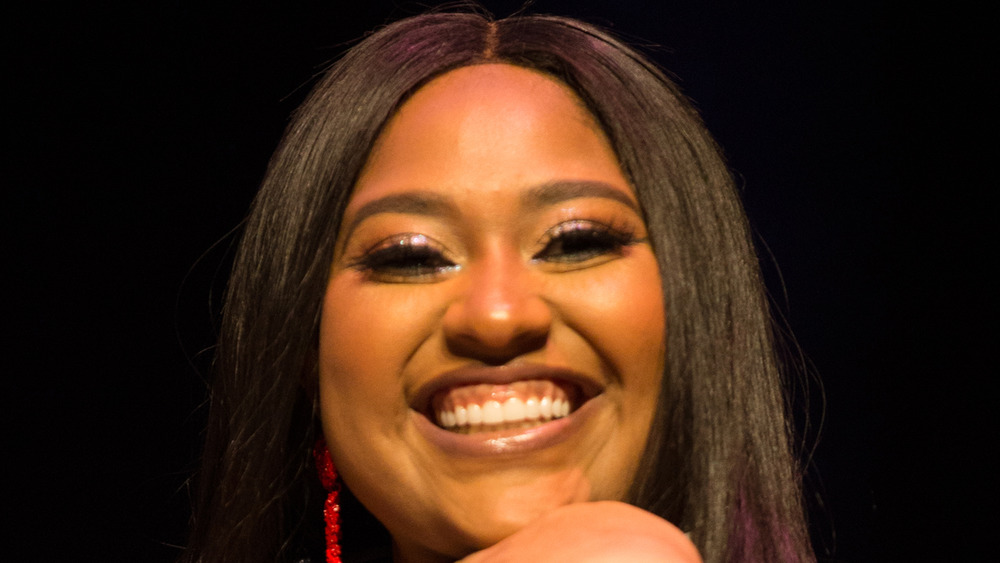 Brian Stukes/Getty Images
After a six-year absence, Jazmine Sullivan is certainly enjoying a moment that she deserves. In addition to praise for her powerful performance of the national anthem before Super Bowl 55, Sullivan is also enjoying the critical acclaim that has accompanied her most recent EP, Heaux Tales (via Los Angeles Times).
One song in particular stands out. "Pick Up Your Feelings" describes what it's like to finally — and unapologetically — be done with a toxic relationship that is nothing but bad for you. Revolt writes that the lyrics really say it all:
"You say that I've been actin' different, yeah / Funny how I finally flipped the script on you / When you the one who's double-dippin', yeah / You so sloppy, how I caught you slippin' up/ You're off the lease, run me my keys / No more poppin' up to hit it, yeah / I ain't even got the miles to trip on you."
Sullivan has been open about her own past experience being in a toxic, abusive relationship.
Jazmine Sullivan has been through her own toxic relationship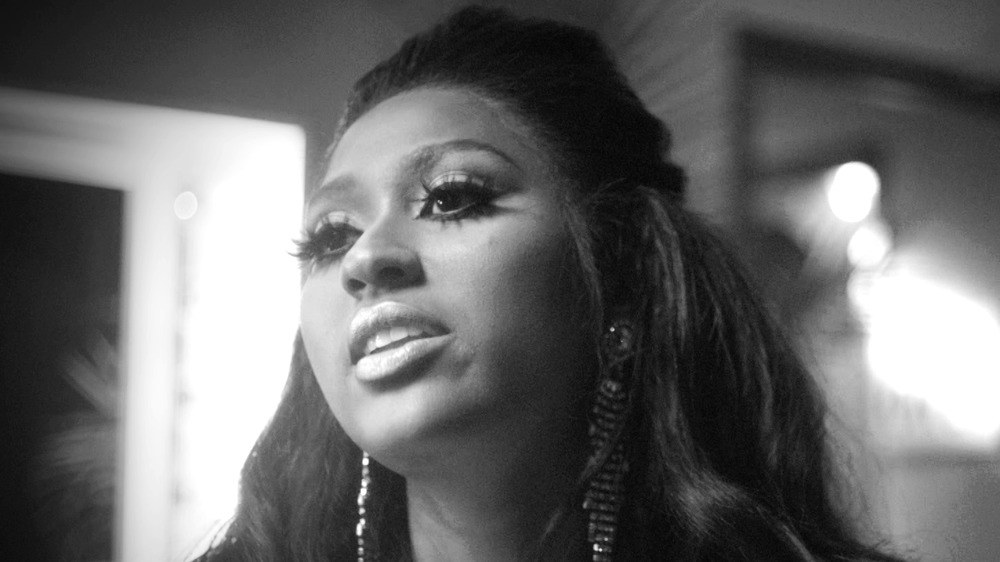 2020 Soul Train Awards/Getty Images
Jazmine Sullivan opened up about her past relationship on a September episode of The Joe Budden Podcast: 
""I had a horrible relationship that resulted in domestic abuse at the time," she said. "I came back with Reality Show [her third studio album, released in 2015 (via Slant magazine)]. After that, I started touring Reality Show. I had planned on taking a short break, but time kind of got away from me." 
Sullivan explained that it was at that time that she was feeling a bit out of control. "I experienced my own point in time where I was just wylin a little bit," she told Budden. "And I didn't know at the time why I was doing those things. But when I had some time to process, I was like, 'Oh, I was still healing from that relationship.' That kind of threw me for a loop. It was some things happening that I never thought I would experience. I let some things happen that I never thought I would and I kind of became a different person."
She also realized that she had not really healed from those experiences. "Sometimes, you think you've healed and you haven't and you're going about your life and situations come up and you start acting out things from the past that you didn't even know were still there. So that's kind of what was happening and that played a part in the project itself (via YouTube)."