The Real Reason Anna Wintour Always Wears Sunglasses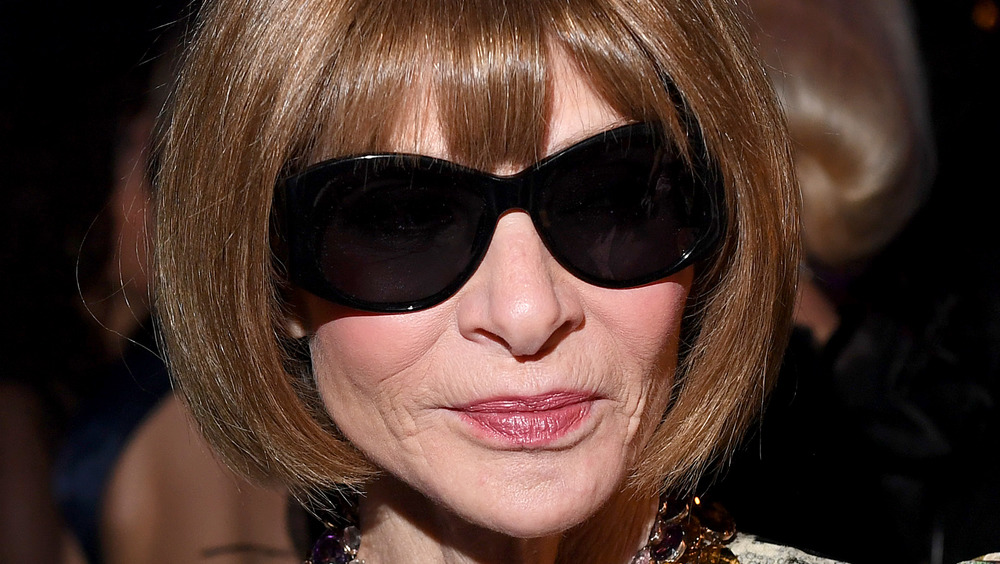 Ryan Emberley/amfar/Getty Images
If there's a queen of fashion in America, the crown most definitely belongs to Anna Wintour. The longtime editor-in-chief of Vogue and artistic director of Condé Nast may be 71, but she's just as stylish as ever — and you'd recognize her iconic look from a mile away. Wintour is known for her chic bob and penchant for always wearing oversized black sunglasses.
Wintour has been spotted at many a fashion show and indoor event wearing her sunglasses, and it turns out the reason is totally practical and relatable. In a 2019 interview with CNN (in which she wore her sunglasses throughout the duration of the conversation), Wintour explained that always wearing sunglasses is "incredibly useful because you avoid people knowing what you're thinking about." Can't argue with that logic. 
"They help me when I'm feeling a bit tired or sleepy," Wintour said. "And maybe they've just become a crutch in part of who I am. But today I really did need them," she added, noting that she'd been ill that week.
Is Anna Wintour bored at a fashion show? We'll never know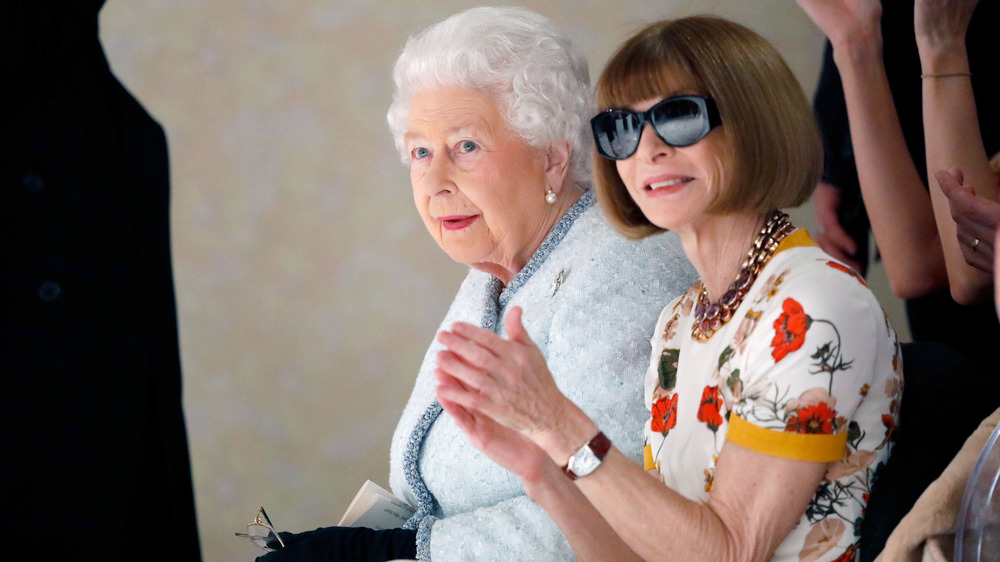 Tristan Fewings/bfc/Getty Images
The sunglasses also serve as armor for the fashion veteran. Anna Wintour is nothing if not blunt, but she still doesn't want the world to see if she's totally bored at a fashion show. "They are seriously useful," Wintour said of her sunglasses during a 2009 interview on 60 Minutes. "I can sit in a show and if I am bored out of my mind, nobody will notice ... At this point, they have become, really, armor" (via Business Insider).
According to Business Insider, Wintour received some flack on social media in 2018 for wearing her sunglasses when she and Queen Elizabeth II sat together in the front row at London Fashion Week. However, the outlet found an etiquette expert to weigh in and she ruled in favor of the sunglasses.
Lucy Hume, associate director of the etiquette advisory company Debrett's, explained to Business Insider that because Wintour already knows the Queen, it wasn't disrespectful to wear sunglasses as they watched the show together. "It is polite to remove sunglasses when being formally introduced to a member of the Royal Family, but in this case, Anna Wintour was not being formally introduced to The Queen, and her sunglasses are very much her trademark," Hume said. Yes, long live Anna Wintour's trademark sunglasses!