The Supremes' Mary Wilson's Net Worth At The Time Of Her Death May Surprise You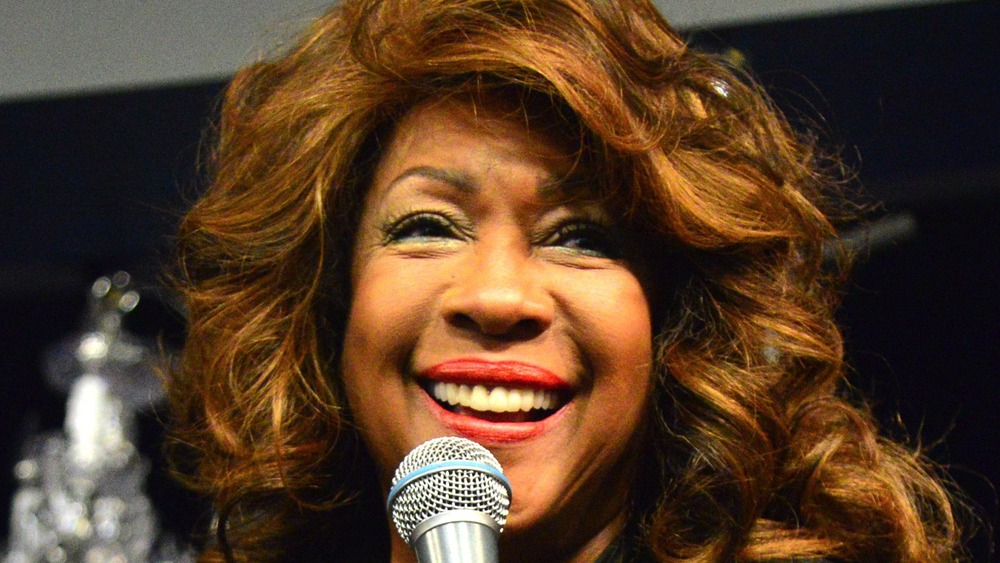 Sherry Rayn Barnett/Getty Images
Mary Wilson told Black Enterprise that as a child, "it never occurred to me that we were possibly poor, or that we were even Black." The Supremes legend, who died on Feb. 8 in her Henderson, Nevada, home at age 76, was 10 years old when she moved to the Brewster projects in Detroit to live with her biological mother, a domestic worker (via CNN). Welfare helped her family make ends meet; Wilson fell in love with the Detroit projects anyways. Years later, as the city prepared to tear them down, Wilson salvaged a brick from them (via BLAC Magazine).
It was at the 661-unit Brewster projects that Mary Wilson met her fellow band members, Diana Ross and Florence Ballard, who would come to form the original Supremes (via the Washington Examiner). While the international superstar insisted in 2016 that "[m]oney to this day has never defined who I am inside" (per Black Enterprise), her life was nonetheless marked by it in extremes: first lack thereof, and then an abundance of it. When did she first realize that the Supremes had made it big? "I remember that instead of going home on the bus, we flew. That was our first plane ride. We flew home," Wilson recalled in 2014 to The Associated Press.
Mary Wilson and the Supremes were among music royalty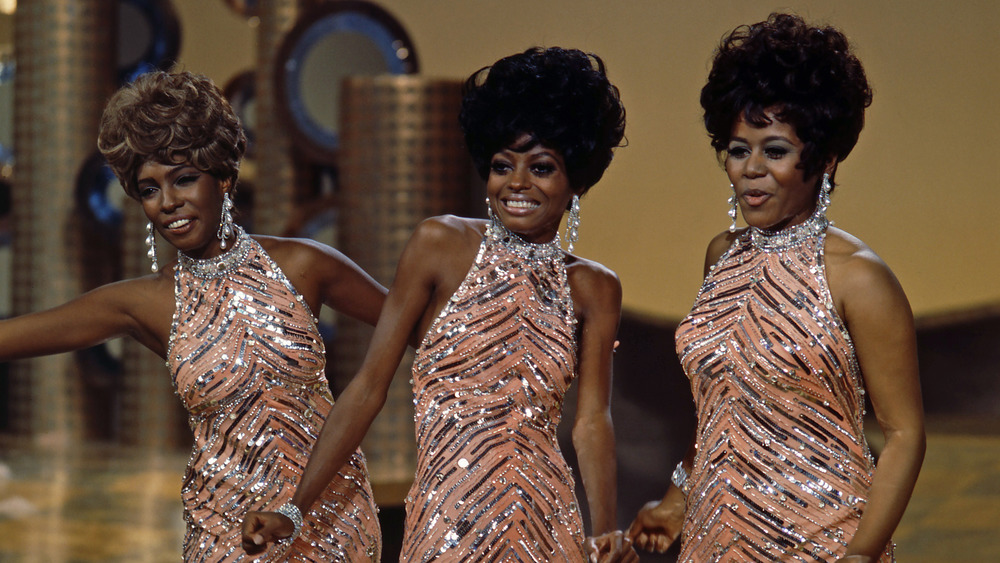 Silver Screen Collection/Getty Images
Mary Wilson and her fellow Supreme members would become style icons for dressing, as she commented to The Guardian, in "clothes ... like couture." They would go on to perform for royalty in 1968, memorably meeting Princess Margaret (via Showbiz Cheat Sheet). Twelve of the Supremes' singles would hit No. 1 on the Billboard's Hot 100 chart (via Billboard).
The band's global fame would rival that of the Beatles, who they would also meet. Soon, Wilson could no longer walk down the street without being recognized. She'd get so famous that she started denying her identity. Once, when someone thought they'd recognized her, the songstress replied, "I wish I was Mary Wilson — I wish I had her money!" Indeed, because Mary Wilson had a lot of it. Even well into her seventies, she was still racking in the change. Remember her being part of 2019's Dancing with the Stars?
Just two days before Wilson died, she celebrated Black History Month on her YouTube channel, announcing ("yes, at last") a deal with Universal to release "new Mary Wilson recordings ...hopefully some of that will be out on my birthday [in March]." We don't know how much the new deal was worth, but it's unlikely she did it for the check. Celebrity Net Worth reports that in 2020, the longest-serving member of the Supremes was worth a healthy $8 million.