Halle Berry Has Harsh Words For Internet Trolls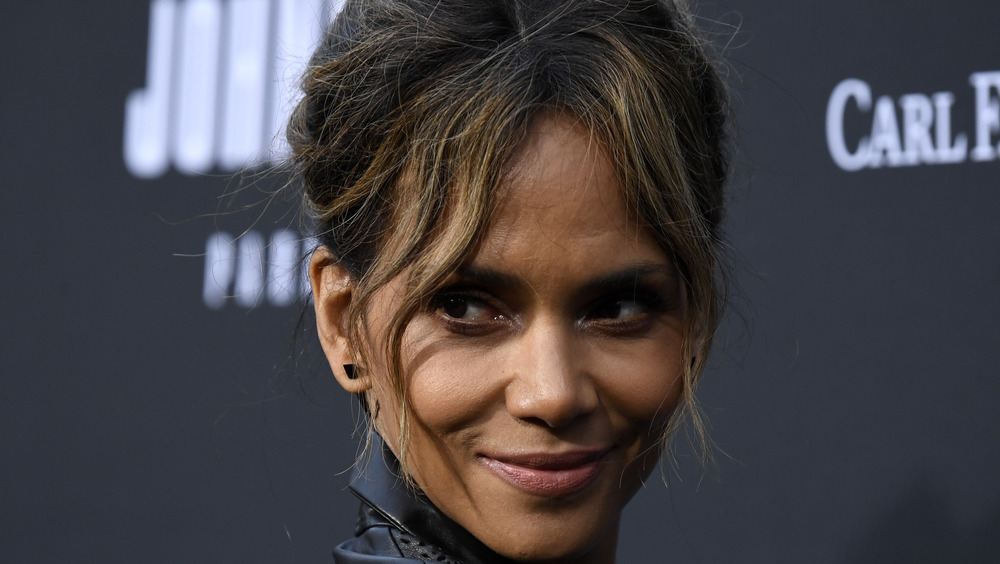 Frazer Harrison/Getty Images
On Feb. 6, 2021, Halle Berry shared an Instagram post that said, "Women don't owe you s***," and was attacked by internet trolls who came for her relationship history.
Berry has been married several times: As per Closer Weekly, she was married to baseball player David Justice from 1992 to 1997, singer Eric Benét from 2001 to 2005, and actor Olivier Martinez from 2013 to 2016; she has a son, Maceo, with Martinez. She was also with model Gabriel Aubry from 2005 to 2010, and they have a daughter, Nahla, together. Berry is rumored to be currently involved with singer Van Hunt.
One Instagram comment alleged that Berry owes alimony to someone who called her the N-word, apparently referring to accusations against Aubry. In 2011, TMZ was told that Aubry routinely demeaned Berry with vulgarities, including this one. In 2014, Berry filed to change what she paid Aubry for child support (they have 50/50 custody) from $16,000 to $3,800 a month, because she claimed he used the money for himself (via TMZ).
Berry fired back on Instagram, saying that it "takes great strength" to pay it and that it's "wrong" and "extortion," as per the Daily Mail. She continued: "Both men and women have the responsibility to financially take care of their children and work hard and make every effort to do so."
As for paying alimony, Berry declared she never requested it nor paid it. But that's not all she had to say.
Halle Berry clapped back at haters who said she 'can't keep a man'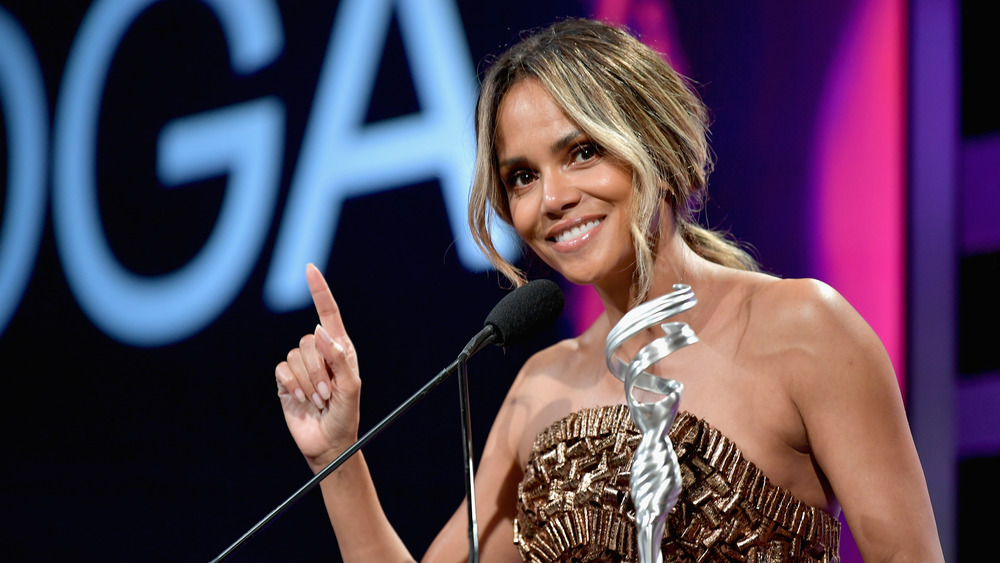 Amy Sussman/Getty Images
Many of the reactions in response to Halle Berry's empowering post centered on the idea that the actress hasn't been able to "keep a man" due to her multiple divorces. 
According to the Daily Mail, disgruntled Instagram users had a lot of hate to spew.
"Says the woman who can't keep a man," reportedly wrote one, to which she responded that she doesn't want the wrong man. "Geesh Halle, had some trouble with the men in your life?" another replied, to which she said, "Nope, they had trouble with me." Another troll chimed in: "With all of your accomplishments, fame, beauty, it seems, as if, you CAN'T keep a man," to which she countered: "Who said I wanted to keep them? I'm all about living your best life, if you make a wrong move, course correct and re-spin and start again!" Amen to that.