Diana Ross Reacts To Mary Wilson's Death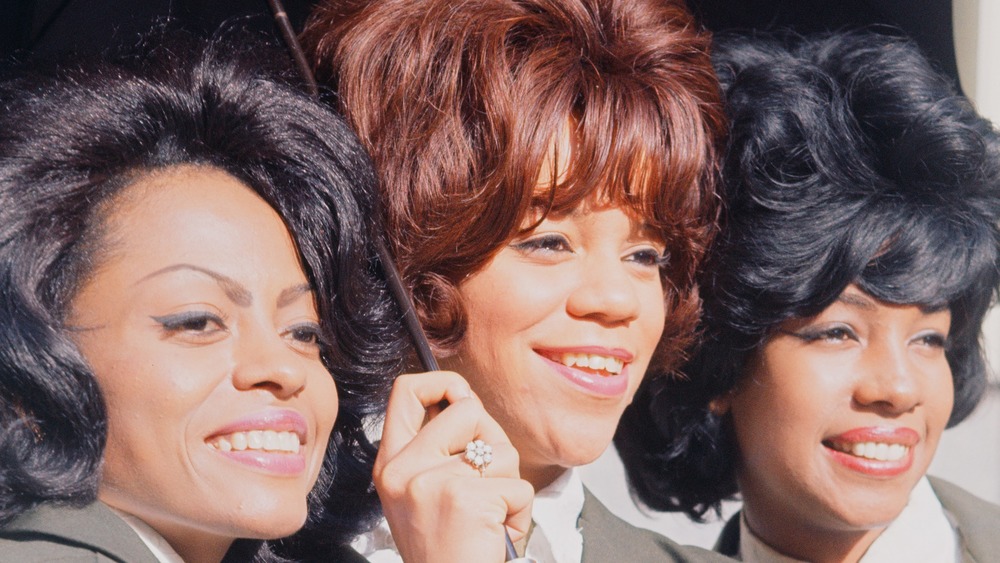 Stanley Bielecki/asp/Getty Images
The music — and music-lovers' — world is mourning the death of founding Supremes member Mary Wilson, who helped propel the group to superstardom with hits such as "Stop! In the Name of Love," "Come See About Me," and "Baby Love." As reported by Rolling Stone and other outlets, the 76-year-old singer died suddenly at her home in Nevada. Wilson had only just announced on her YouTube channel that she was about to drop some unreleased solo material, including a never-before-heard album called Red Hot. "Yes! At last!" she exulted. In honor of Black History Month, she also promised to release interviews in which she discussed the movie Green Book. "I hope you guys saw that movie, she said, "because, hey — we're the Supremes — we experienced a lot of that stuff... because of segregation."
Reaction to the news was swift and sorrowful. Berry Gordy, their legendary producer, said in a statement (via Variety), "Mary Wilson was extremely special to me. She was a trailblazer, a diva, and will be deeply missed."
Musician and Roots drummer Questlove wrote on Instagram, "A loved Supreme. Goodbye Mary Wilson ... the Dreamgirl."
KISS' Paul Stanley tweeted that he'd been on a Zoom call with her in the past week. "So full of life and great stories." Stanley wrote. "Absolutely shocked. Rest In Supreme Peace Mary."
But perhaps the most heartbreaking tribute came from her best-known former partner. 
Diana Ross recalled her 'wonderful memories'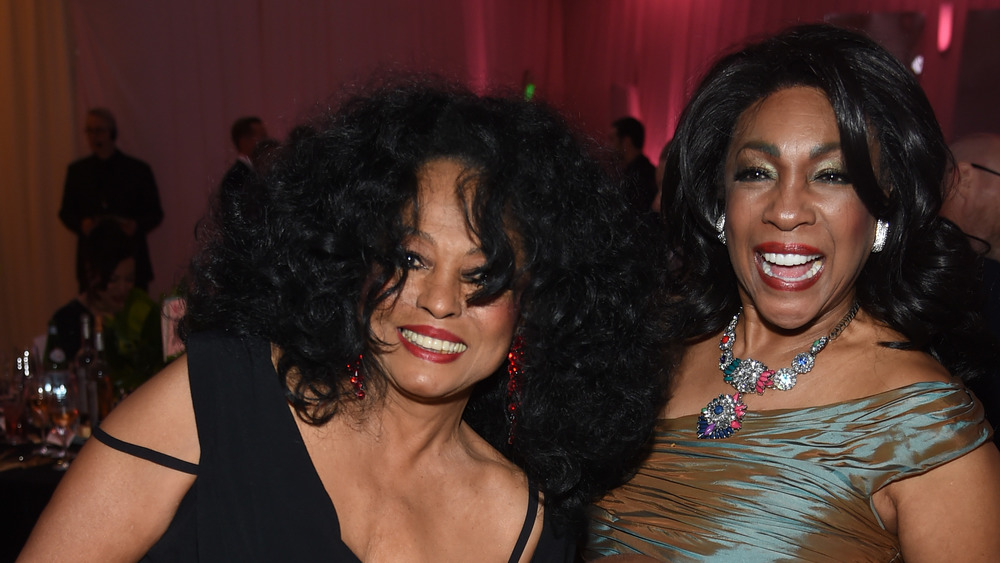 Jamie Mccarthy/Getty Images
Diana Ross, who founded the Supremes with Wilson and Florence Ballard (Ballard would later be replaced by Cindy Birdsong), wrote on Twitter, "I just woke up to this news. My condolences to you, Mary's family. I am reminded that each day is a gift. I have so many wonderful memories of our time together. 'The Supremes' will live on, in our hearts." She ended it with a double-heart emoji. 
Sadly, not all the memories of the famed group were happy ones. Wilson wrote a memoir, Dreamgirl: My Life as a Supreme, that painted a less-than-flattering portrait of Ross as a diva who craved center stage (via The Telegraph). She also accused Ross of trying to "borrow" everything from her clothes to her boyfriend. Eventually, Ross left the group for a solo career. Without her, the Supremes floundered and finally disbanded.
In a recent interview with The Hollywood Reporter marking the 60th anniversary of the Supremes, Mary Wilson explained that the group almost reunited in 2000, but that she backed out because she wasn't offered as much as she felt she deserved as a founding member. Asked whether she and Ross would ever get together again, she said, "Well, let's put it this way: It's really up to Diana. I don't think she wants to do that. It doesn't make sense unless you come together lovingly. Or at least have an understanding ... So, therefore I'm going on with my life."