Jennifer Lopez Opens Up About Being Snubbed For An Oscar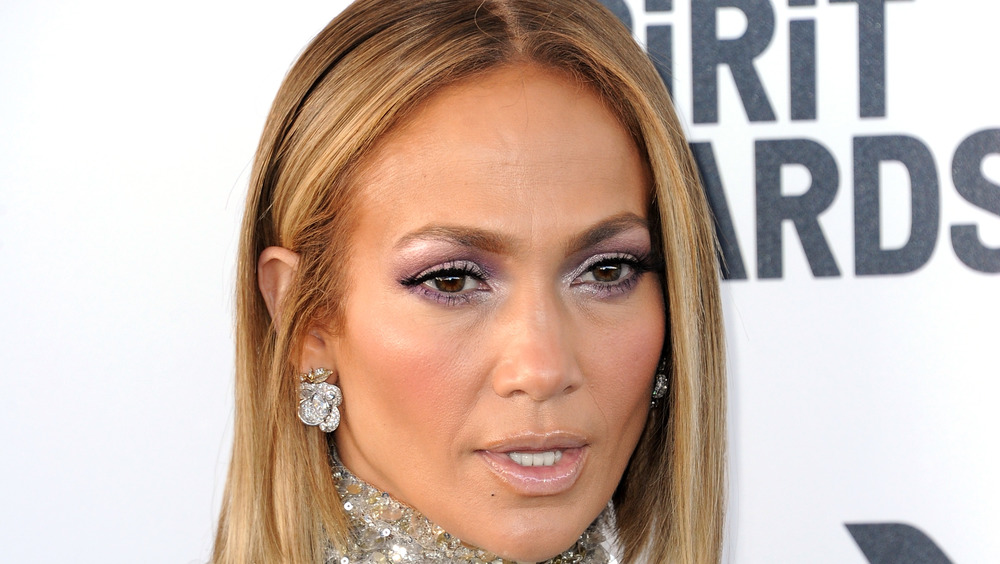 Albert L. Ortega/Getty Images
Singer, dancer, and actress Jennifer Lopez has undoubtedly reached incredible levels of success. From her time as a rom-com star to her chart-topping albums, J.Lo has kept fans coming back for more for over two decades. Recently, her role in the movie Hustlers generated lots of Oscar buzz, with many expecting her to top the list of nominees for Best Supporting Actress.
The actress recently sat down with Allure and revealed her thoughts on the snub from the 2020 Academy Awards. "I was talking about this the other day. [My production partner] Elaine [Goldsmith-Thomas] made a post where she listed all the things I had been nominated for and won that season," she said. "And when it came to the Oscars, it was so obviously absent. It was a sting."
In the interview, she discussed how hard she's worked throughout her career and continues to do so. In the lead-up to her stunning Super Bowl performance, Lopez had a lot on her plate. "I went from training for Hustlers, to doing Hustlers, to going on a tour, to doing awards season while filming Marry Me. I remember filming all day and working on the music in my trailer and then doing interviews and then being on the phone with my kids because they had just entered middle school," she told Allure. "I remember being on the phone with Emme, telling her to do two hours of homework, and then getting on with Max and putting him to sleep and then learning my lines for the next day. Then training for Super Bowl rehearsals."
J.Lo insists she doesn't work for the accolades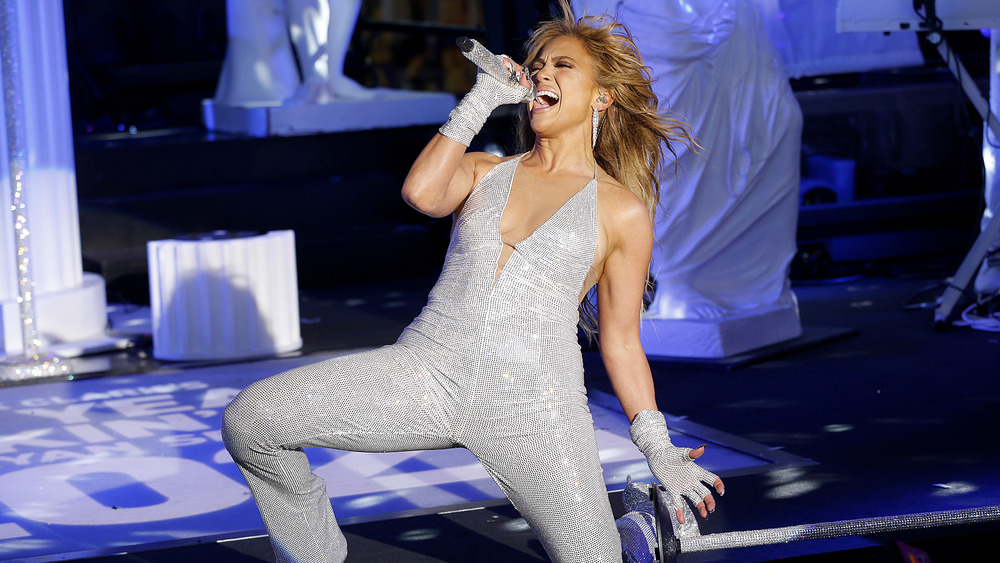 Pool/Getty Images
With all of the hard work and the media buzz, Jennifer Lopez had gotten her hopes up about a potential Oscar nomination. During Oprah's 2020 Vision: Your Life In Focus Tour, Lopez told Oprah, "I was a little sad because there was a lot of buildup to it," People reports. "I got so many good notices — more than ever in my career. And I'm reading all the articles and I'm going, 'Oh my God, could this happen?' And then it didn't, and it was like, 'Ouch.' It was a bit of a letdown."
Lopez's performance in Hustlers received nominations from the Critics Choice Awards, Golden Globes and Screen Actors' Guild Awards, making the silence from the Academy Awards even more deafening (via People). The mother of two explained that she also wanted to have the nomination for her team who has been by her side for years. "They wanted it too," she told Oprah, "and I felt like I let everybody down a little bit," Lopez admitted.
But, the snub made her remember why she does what she does. After thinking about what the award would really mean to her, Lopez revealed that she found unexpected solace. "It came to a point where I was like, 'This is not why I do this. I don't do this to have 10 Oscars sitting on my mantle or 20 Grammys,'" she told Allure. "The point is creating and the joy that I get from the things I get to put out in the world that entertain and inspire and empower people. I think my life is about more than awards."