How A Botched Nose Job Almost Derailed Priyanka Chopra's Career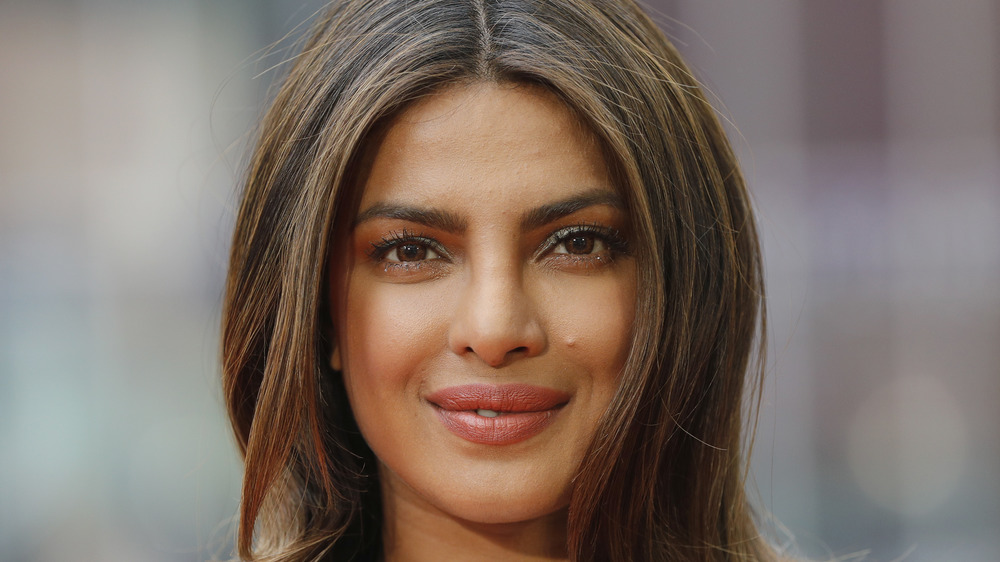 Andreas Rentz/Getty Images
Priyanka Chopra didn't get a nose job on purpose. But she got one. Afterward, she narrates in a teaser to her new memoir, Unfinished, things spiraled out of control. "A career based so much on physical appearance seemed to be over before it had even really started. I felt as if a door had been opened and then slammed in my face. And it hurt," Chopra wrote (via Instagram).  
Chopra has since racked up 52 Bollywood credits. If you're not into Bollywood, maybe you've seen her in Quantico or Baywatch (via IMDb). You'll almost certainly see her in The Matrix 4. Maybe you've heard her husband, Nick Jonas, gushing about her. 
The 38-year-old Indian superstar has come a long way since she was, as she told Elle, "thrown into the deep end" at 17 years old. "You've just got to learn how to swim and I did," she reflected. But the nose job nearly did her in. 
Priyanka Chopra did not recognize herself anymore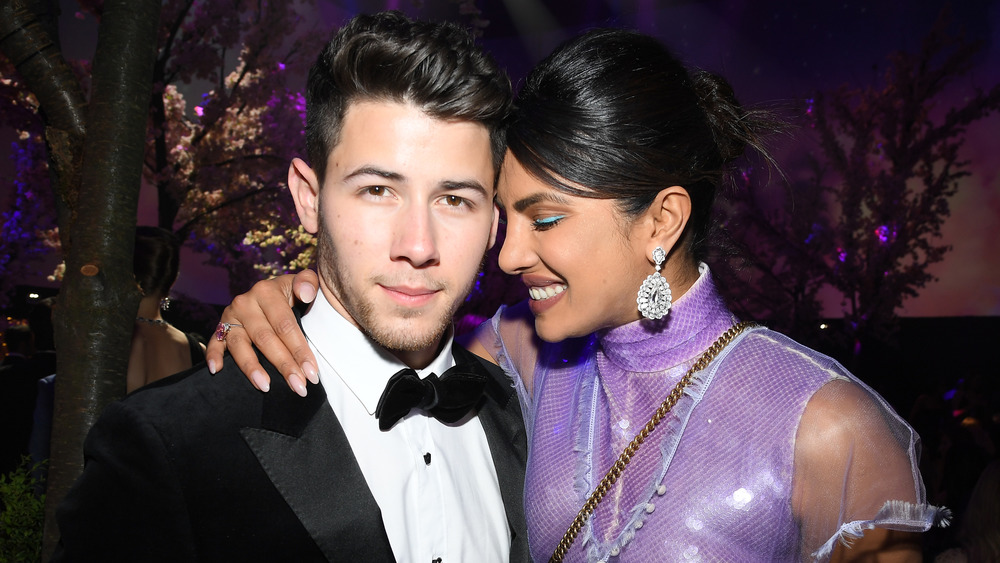 Pascal Le Segretain/Getty Images
It all began with head colds. Priyanka Chopra felt like she was getting too many of them. "I was having trouble breathing. This is a problem someone with asthma can't ignore," Chopra wrote in her memoir (via People). In the summer of 2001, when Chopra was around 19 years old, she decided on a nasal polypectomy. It should have been a standard procedure that lasts, according to Nuffield Health, under 30 minutes. But in the process of removing her nasal polyps, something went wrong. ""While shaving off the polyp, the doctor also accidentally shaved the bridge of my nose and the bridge collapsed," Chopra said (via People). 
It wasn't until she removed her bandages at home that she realized the implications of it. "My original nose was gone. My face looked completely different. I wasn't me anymore." Chopra was devastated. "Every time I looked in the mirror, a stranger looked back at me, and I didn't think my sense of self or my self-esteem would ever recover from the blow," she said (via People).
Chopra didn't just have to come to terms with her new face by herself. She had to face what other people were whispering about it, too. In the wake of the public uproar surrounding her nose, producers fired Chopra from two movies, in which she'd already been cast (via HuffPost). In a third, she got significantly less screen time. The nickname that the media came up with, "Plastic Chopra," circulates to this day. 
It doesn't bother Priyanka Chopra anymore. "I've made peace with this slightly different me," she writes in her memoir. "This is my face. This is my body. I might be flawed, but I am me."