How Pregnant Katharine McPhee Foster Is Giving Fans A Dose Of Reality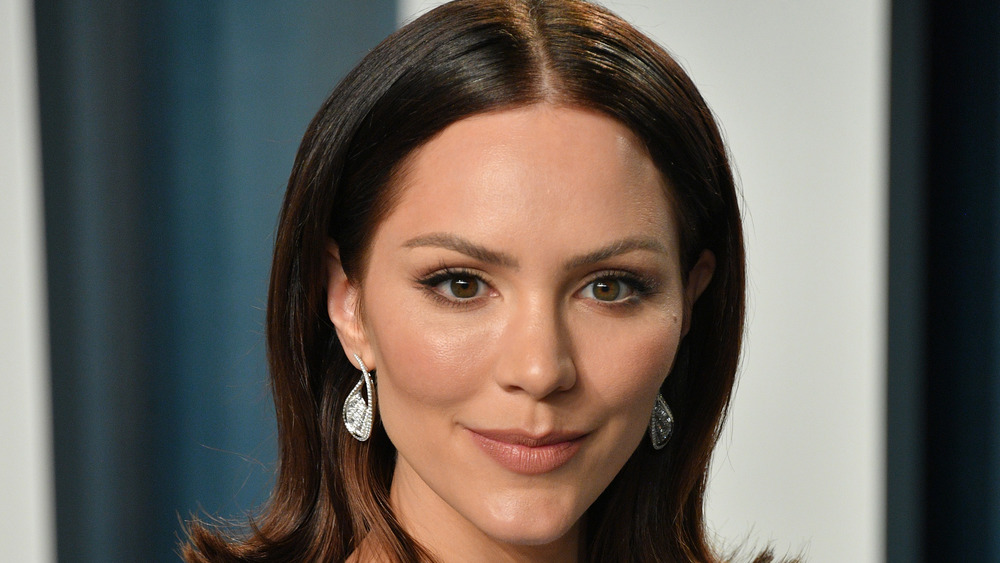 George Pimentel/Getty Images
We would like to officially thank Katharine McPhee Foster for keeping things real when it comes to her pregnancy. The soon-to-be first time mom — her husband is legendary composer David Foster — shared a hilarious series of photos comparing what professional maternity images look like versus candid snaps taken by paparazzi (via Us Weekly). "instagram vs reality," the singer captioned the Instagram shots, adding an upside down smiling emoji. 
In the first two photographs, we see a perfect-looking Foster, with her long, dark locks perfectly arranged, her makeup flawless, and her attire, well, adorable, and showing off a sweet baby bump.
But the other two images are less flattering, and frankly, kinda funny. It's like seeing, um, a real person, which of course Foster is underneath the makeup and without a professionally trained photographer at the ready. In these shots, the star is wearing street clothes — a sweatshirt and tee-shirt — with stretchy pants. Her hair is tied up in a messy knot, and she dons face masks.
Of course, we relate more to the second set of images, and appreciate her sharing them! Meanwhile, commenters also reacted positively to the former American Idol's post.
Stars and followers respond to pregnant Katharine McPhee Foster's share
Celebrities were quick to weigh in on the singer's post, with stylist extraordinaire Rachel Zoe commenting that Foster looks hot on Instagram and in real life. Linda Thompson, one of David Foster's five ex wives, noted, "You are beautiful in reality, and beautiful on Instagram as well! Remember I've always said to you that you are so beautiful you don't even need to sing as wonderfully as you do... But you do!"
Some of the star's 850,000 followers shared their gratitude for her attempt to keep things real when she seriously didn't have to, with one commenting, "Thank you for sharing that." Another gushed, "Love you for this." Yet another fan enthused, "Oh lord!! I love this lady so much!!! What a beautiful spirit... So amazingly talented, yet so funny and down to earth." Finally, a fan complimented Foster, "Gorgeous in both instagram and reality! No shame for living the realities of pregnancy lol."