The Reason Fans Think Britney Spears Was Behind Framing Britney Spears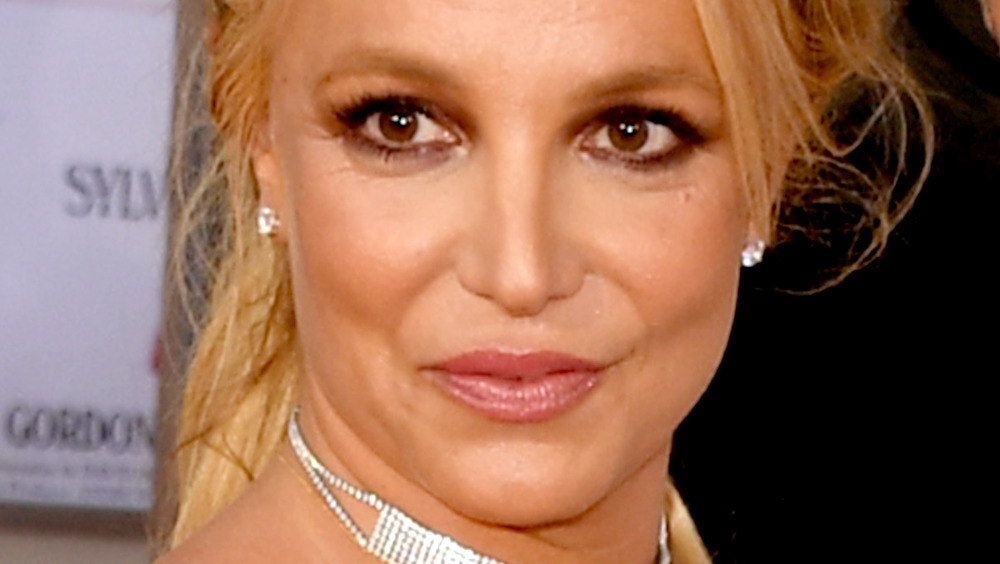 Kevin Winter/Getty Images
Britney Spears' life and career have had so many ups, downs, and dramatic twists that it could easily be turned into five movies, or at the very least, a limited-run TV series. As it is, the new documentary Framing Britney Spears is generating loads of buzz.
The FX/New York Times special, currently streaming on Hulu, follows the downside of the pop star's fame: media and paparazzi pursuing her relentlessly; her mental health struggles; and most especially, the court-ordered conservatorship that has been in place for the last 13 years. Under the conservatorship, Spears' father Jamie controls not only her money, but also most other aspects of her life. A source tells Page Six that Britney was once grounded by her dad for three weeks simply for going out to meet a friend at the beach.
Spears is said to have been "emotional" after seeing the documentary, and seems to think that this will help bolster her upcoming legal battle to lift the conservatorship. But while the singer didn't participate in the making of the film, some fans think she may have more to do with it than she's letting on.
Fans think a certain symbol holds a clue
Framing Britney Spears includes a statement that explains that the subject of the film was not involved in its making: "The New York Times attempted to reach Britney Spears directly to request her participation in this project. It is unclear if she received the requests." Not everyone is convinced of that, however. The Daily Mail reports that some of Spears' followers are convinced that she either had a hand in the film, or else she's quietly supporting it through her Instagram account. 
Why? It seems her Instagram account has been mentioning a certain "Project Rose" or "Just a Touch of Rose" project for a while now. Britney often uses roses in her posts: either photos of the flower itself, pictures of herself wearing rose accessories, or rose emojis in her captions. A TikTok user has pointed out that all the people interviewed for the documentary are shown in front of a background that appears to be a hedge with roses in it. Fans are putting two and two together and guessing that "Project Rose" is actually the film itself. 
This theory might be a bit of a long shot, though. The Page Six source also claims that Spears is working on her own film bio with a female filmmaker in which she'll tell her story "in her own words."