The Real Reason Fans Are Mad At Diane Sawyer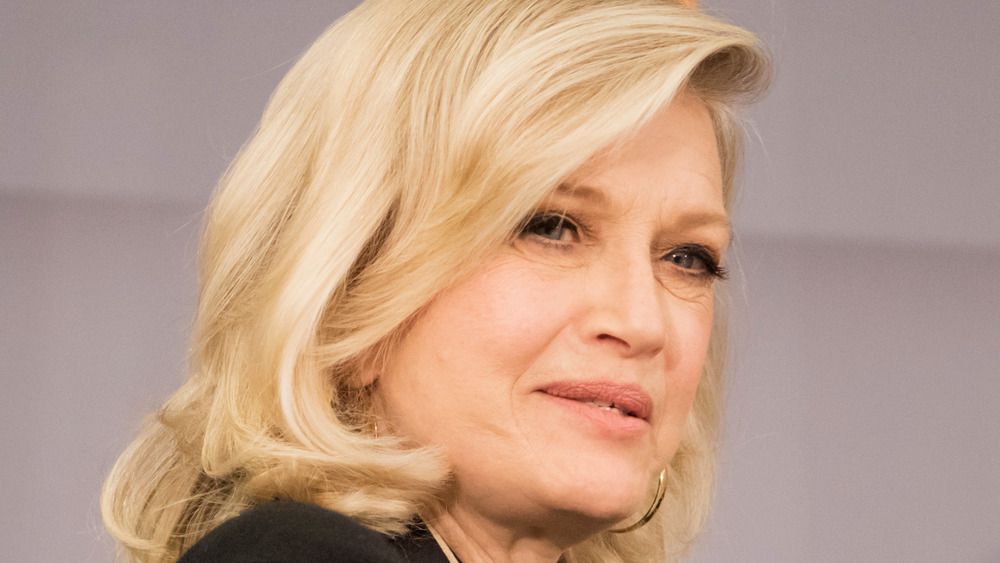 Bloomberg/Getty Images
With the unauthorized biography, The New York Times Presents Framing Britney Spears, debuting on FX and Hulu, viewers were exposed to a different narrative on the Princess of Pop's rise to fame, and subsequent struggles with mental health issues resulting in a long standing conservatorship by her father Jamie Spears (via ET).
In addition to feeling utter disgust for the role the media and her father played in the now 39-year-old singer's overall reputation as unstable, and incapable of functioning as an independent adult, fans are also dragging Emmy Award-winning journalist Diane Sawyer for a 2003 interview they feel was not only sexist and misogynistic, but at its core, cruel. 
At the time, Spears, as reported by People, was just 22-years-old, and dealing with a level of fame and notoriety even veteran celebrities have trouble managing. She was also going through a very public breakup with fellow pop singer Justin Timberlake, which, as referenced in the documentary, was leveraged by not only Timberlake's PR people, but the media-at-large as entirely Spears' fault.
It is amidst this frenzy that Spears saw down with Sawyer for an interview, which should have been a platform for the "Baby One More Time" singer to share her side of the story but instead became an opportunity for a seasoned and well-respected professional to berate a young woman to tears about her love life.
Diane Sawyer blamed Britney Spears for hurting Justin Timberlake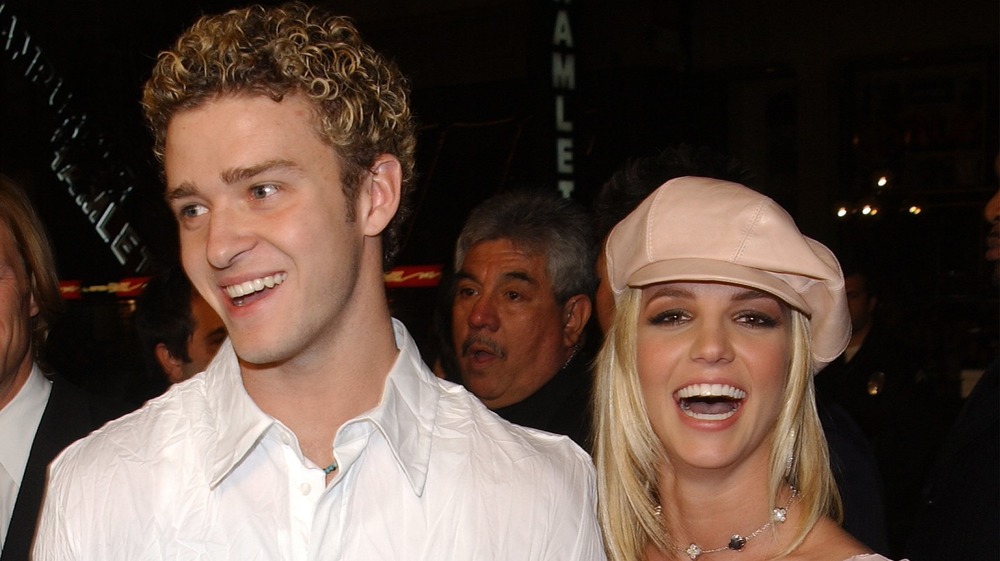 Vince Bucci/Getty Images
The controversial Primetime interview saw Diane Sawyer seemingly exploiting a vulnerable young Britney Spears, in what could only be described as "toxic," as Spears would later reflect. If asking whether a young woman is a virgin or not doesn't rattle your sensibilities, consider how Sawyer actually shamed Spears on behalf of Justin Timberlake. "You broke his heart. You did something that caused him so much pain, so much suffering. What did you do?" Sawyer persisted to blame Spears with what one Twitter user aptly described as, "a disturbing look at the casual misogyny of late 90s, early 00s news and entertainment that we were served."
It actually got worse from there. As People reported, Sawyer brought up comments made by Maryland's then first lady, Kendel Ehrlich, who speaking at an anti-domestic violence conference and promoting the "purity" ideals for women that were so ingrained in society at the time actually stated, "Really, if I had an opportunity to shoot Britney Spears, I think I would." A visibly shaken Spears was understandably horrified by the statement. In what can only be described as victim shaming, Sawyer then defended Ehrlich, stating, "It's because of the example for kids and how hard it is to be a parent."
While it's been 18 years since the interview, it's still alarming, especially since Diane Sawyer had the opportunity, as a mentor woman in the media, to show support and solidarity with someone exposed to such unjust vitriol.
Celebrities are rallying around Britney Spears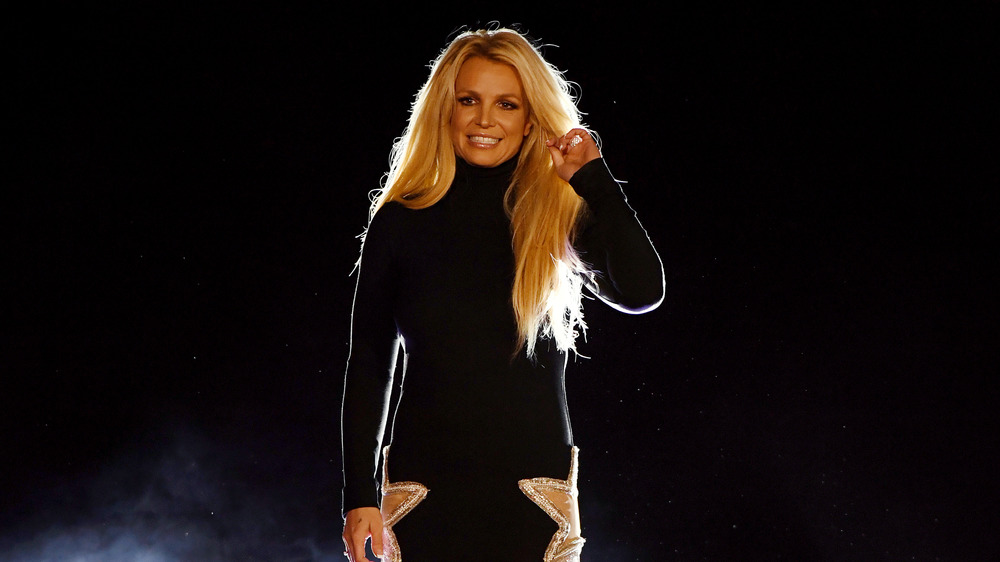 Ethan Miller/Getty Images
Since the documentary aired, fans and the general public are demanding justice for Britney Spears and re-invigorating the #FreeBritney movement, and now celebrities are weighing in as well. The Feb. 8 airing of The Talk had, according to ET Canada, the co-hosts demanding an apology from Diane Sawyer on behalf of Britney Spears. Amanda Kloots adamantly stated, "I don't think the interviews that you see on this documentary would even be allowed today ... I think Diane Sawyer does owe her an apology; I think the whole world owes her an apology, the paparazzi owe her an apology ...it's heartbreaking to see what this poor girl went through."
With an understanding of fame over a long period of time, Sharon Osbourne wisely noted, "[Britney Spears] has always seemed very young to me anyway, but there she was a baby; she was just a little girl. And it's like, it doesn't seem appropriate to talk to a little girl with that tone."
Other celebs have taken to Twitter to express their opinion. Sarah Jessica Parker and Jesse Tyler Ferguson simply posted, "#FreeBritney." RuPaul's Drag Race star Shea Couleé poignantly wrote, "Watched #FramingBritneySpears last night. Just WOW. If there is one take away I got from it. Is that this wouldn't have happened to Britney if she were a man... it's absolutely infuriating. And I just want them to #FreeBritney." Even Miley Cyrus shouted out to the Pop Princess during her pre-Super Bowl performance of "Party in the USA," announcing, "We love Britney."