Donald Trump Jr. Has A Strong Reaction To Bruce Springsteen's Arrest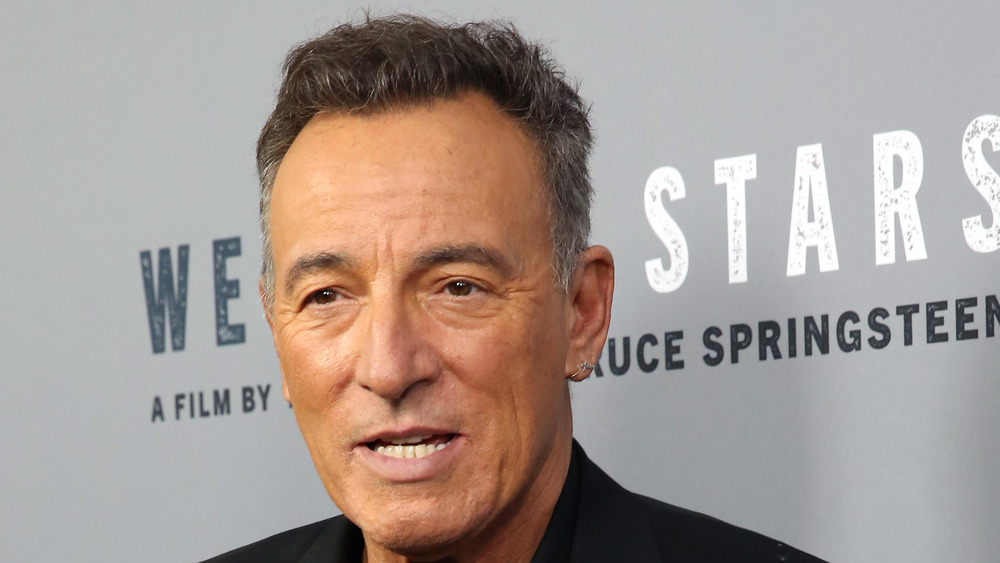 Monica Schipper/Getty Images
Music legend Bruce Springsteen rarely does ads. Unfortunately, when he did choose to do one for Jeep, it became the center of social media backlash, for the "tone deaf" way it called for unity. In the words of one Twitter user: "All that stuff about 'common ground' and freedom for everyone in 'The Middle' is swell, but I don't see how one can gaze upon a cross superimposed against a backdrop of an American flag in the shape of the lower 48 states and NOT see a disturbing omen of Christian nationalism."
That ad, which per The New York Times, was the second-most-watched during the Super Bowl, behind Amazon's ad, is now being pulled. Jeep has removed it from streaming platforms not because it isn't popular, but because Springsteen was arrested in a New Jersey national park while driving under the influence and faces charges of DWI, reckless driving, and consuming alcohol in a closed area (via CNN). As per what Jeep explained to the news source, the commercial may eventually be back up again. "It would be inappropriate for us to comment on the details of a matter we have only read about and we cannot substantiate," the company said in a statement. "But it's also right that we pause our Big Game commercial until the actual facts can be established." The incident and Springsteen's subsequent arrest took place in November of last year at the Gateway National Recreation Area in Sandy Hook.
Donald Trump Jr. made light of Springsteen's arrest on social media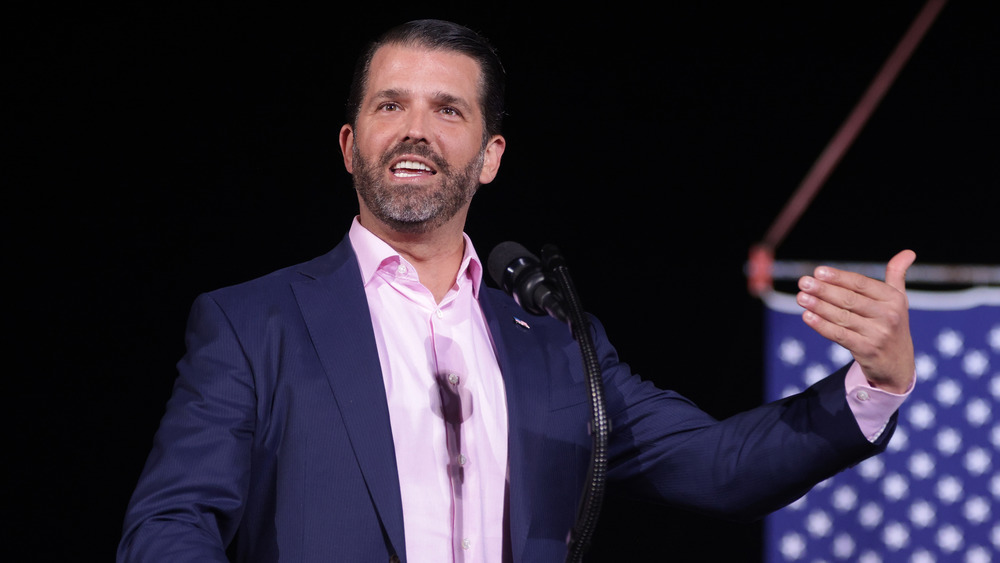 Alex Wong/Getty Images
TMZ, which first reported the incident, said Springsteen was said to have been "cooperative" during the arrest; he is scheduled to appear in court for the first hearing towards the end of February 2021. Donald Trump Jr., meanwhile, saw the story of Springsteen's arrest as an opportunity to stir the pot. He took to Twitter to share the news of Springsteen's arrest as it was reported by the New York Post, posting the headline, along with the caption: "Wow. Glad he's doing phony preachy car commercials during the #SuperBowl."
Donald Trump Jr.'s apparent animosity towards Springsteen may not be based on morality, alone. In some ways, his condemnation of the "Born to Run" singer is a continuation of a feud between the musician and his father, Donald Trump. While his father was president, Bruce Springsteen was a vocal adversary of his administration. "A good portion of our fine country, to my eye, has been thoroughly hypnotized, brainwashed by a con man from Queens," the musician famously said (via USA Today). For his part, Donald Trump's feelings towards Springsteen have been clear since 2012, when he attacked Springsteen for performing in an Obama re-election rally. "Why would Ohio listen to Bruce Springsteen reading his lines?," he said then (via UCR).
No matter what Donald Trump Jr.'s motives were when he tweeted, Twitter wasn't impressed. Suffice to say, if social media users weren't too happy with the Jeep ad, they were less so with Don Jr.'s comment.
Social media users are calling out Donald Trump Jr.'s own struggles with public intoxication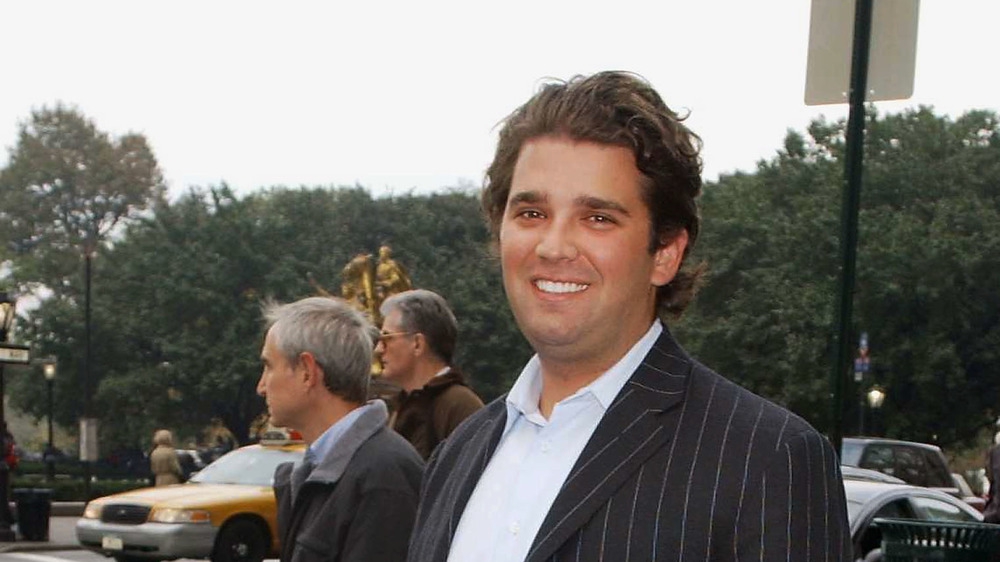 Arnaldo Magnani/Getty Images
Upon reading his inflammatory remarks, one Twitter user shushed Don Jr., saying "Shhh watching daddy's Impeachment Trial." A second tweeted: "Dude. You really wanna go there? While you're tweeting about someone's dui (sic), I'm watching never before seen footage of your daddy's foot soldiers trying to assassinate our former VP." A third brought the controversial ad back into focus by saying: "Come say that to my face in the church that's always open in middle America and see what happens." Yet a fourth social media user went on Twitter to share an image of a ticket issued to Donald Trump Jr. in 2001 for public intoxication with the caption: "Glass houses knuckle head!!"
In his book, Triggered: How the Left Thrives on Hate and Wants to Silence Us, the former president's eldest son admitted to having had a drinking problem. "Once I got going, it wasn't easy to stop me," he wrote, explaining that he had since given up alcohol altogether (via Daily Mail). During his father's administration, Trump Jr., himself, became the center of public attention for his former habits. A college friend of his told The Los Angeles Times, "Every memory I have of him is of him stumbling around campus falling over or passing out in public, with his arm in a sling from injuring himself while drinking." At frat parties, according to what a source told People, "Everyone was warned to stay away from Donnie Trump." Safe to say that sobriety was a wise decision.