Why Robert Irwin's Comment About Bindi Landed Him In Hot Water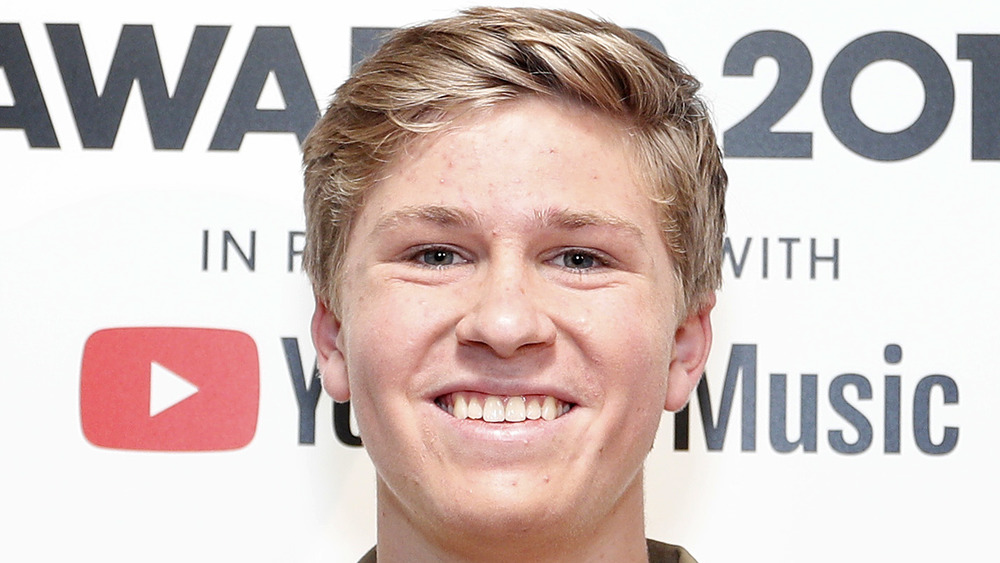 Lisa Maree Williams/Getty Images
The Irwin family is busy getting ready for their new arrival, as expectant mother, Bindi Irwin, is pregnant. She recently confirmed in an interview with Entertainment Tonight that her father, the late Crocodile Hunter Steve Irwin, would've been obsessed with the baby. "I don't think we would've ever seen our daughter. He would've just whisked her away into the zoo and it would've been perfect," she joked. Bindi's mother, Terri Irwin, confirmed, "He'd be over the moon" (at least they can show the baby his documentaries, though). 
Bindi and her husband, Chandler Powell, confirmed they were expecting back in August of 2020, and have been sharing increasingly sweet (and nearly always animal-adjacent) updates to social media in the months since. Terri's son and Bindi's brother, Robert Irwin, who works with his sister at the Australia Zoo, has been fully involved every step of the way — and is equally enthusiastic. Robert was called out on live television for being a bit too honest about his sister's pregnancy, however.
Robert Irwin described his sister in unflattering terms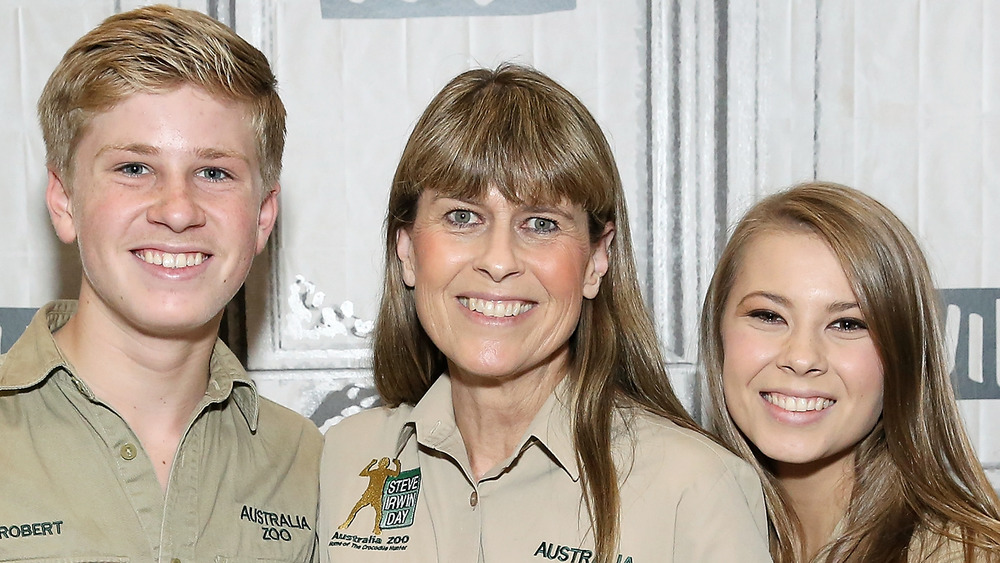 Monica Schipper/Getty Images
Robert and Terri were appearing on Aussie morning show Sunrise to promote the upcoming season of their long-running reality show, Crikey! It's the Irwins, when the subject of Bindi's pregnancy came up. Her mother confirmed the little girl is due next month and advised that her daughter is in that "sweet spot where you really miss being able to see your shoes." Robert then quipped, "She's massive now!" to which his mother responded, clearly horrified, by playfully punching his arm and exclaiming "Robert!"
Backtracking, the committed animal conservationist corrected himself, arguing, "Like, in a good way! No, like, it's special!" Later in the interview, Robert begged his mother not to tell Bindi what he'd said. But, as a tweet later revealed, it was too late. "Thanks Robert! Love ya," she wrote in response to him sharing the video online and writing "oops" in relation to his gaffe. The expectant mother previously shared a shot of the siblings hugging on Instagram and noted her little bro was going to be "the best uncle."