Dixie D'Amelio Opens Up About Her Struggles With Anger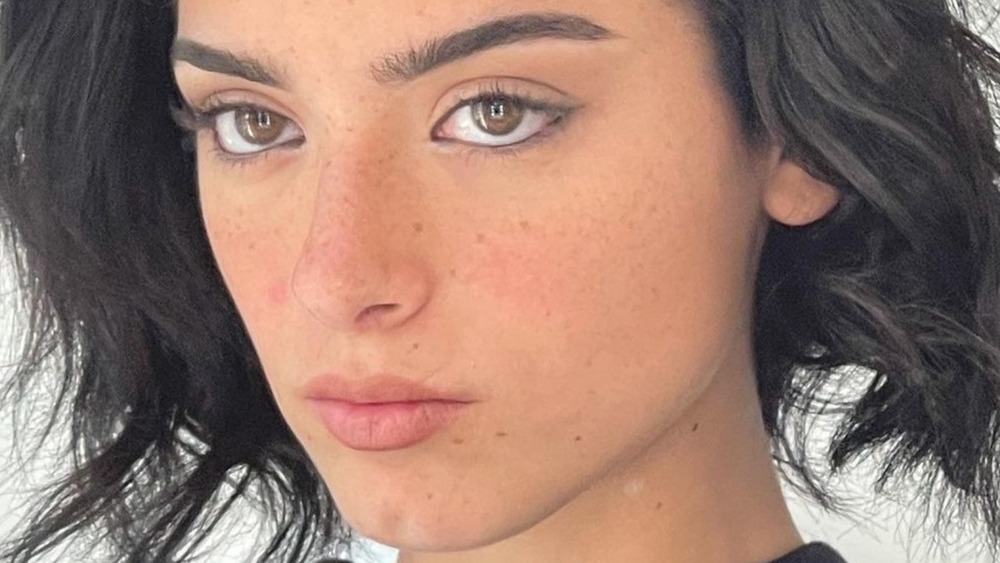 Monica Schipper/Getty Images
Born in Connecticut in 2001, Dixie D'Amelio has become a singer, entertainer, and podcaster, who boasts an impressive fanbase — but if you're not one of her 48+ million and counting TikTok followers, it's possible you've never heard of her. The entire D'Amelio family is actually talented, perhaps most notably her younger sister, Charli D'Amelio, who has an even larger following on TikTok: about 108 million followers. 
While the sisters have curated their own unique spaces on the internet, they still appear to be very close and even make content together. One such project is their joint podcast, 2 Chix, which is described as being a platform to "discover" who they really are through "deep conversations with each other and the people closest to them." In their Feb. 4, 2021 episode, the older D'Amelio discussed the "hate" that she receives online and how she believes it to be because of the way she "presents" herself. Indeed, both sisters have received their fair share of criticism during their brief time in the public eye, at one point even leading to Charli lose tons of followers seemingly overnight.
Dixie D'Amelio struggles with 'explosions of emotions'
In the revealing podcast episode, Dixie D'Amelio explained that she tries not to speak much about personal things going on in her life so as to avoid harsh criticism — but she fears how this cold exterior has been perceived. "I hate how it comes across," she said, "because I don't mean for it to be that way."
In a surprising confession, Dixie revealed that she has undisclosed health issues, which result in struggles with "explosions of emotions," including "outbursts of anger, and emotion, and talk[ing] without thinking." The influencer continued, saying these issues make her hesitant to fully share herself with her online followers, and that she also feels guilty for the "opportunities" that have come her way. These emotional and mental struggles have led her to feeling "guilty for being alive" and forced her to wonder if she "would be doing people a favor if [she] wasn't here." 
Dixie also shared that she takes medication to deal with these issues, and is continually undergoing "a lot of tests" to further understand why she feels this way. Charli further revealed that she, too, started medication to treat "mood swings," and now takes regular breaks from social media to "focus on [herself]" and "get back to [a] mental state where [she] was so happy."
Hopefully, both sisters can find a healthy balance for managing their fame their health struggles. 
If you or anyone you know is having suicidal thoughts, please call the National Suicide Prevention Lifeline​ at​ 1-800-273-TALK (8255)​.