How Blake Shelton Really Feels About Taking On The Role Of Stepfather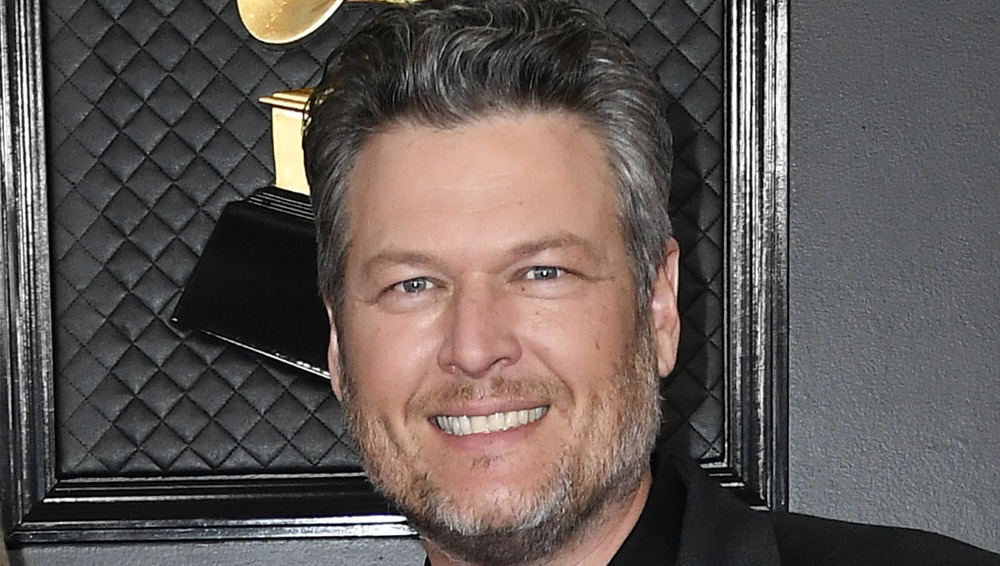 Frazer Harrison/Getty Images
Country singer, Blake Shelton, is best known for his music and being a judge on The Voice. He's also well known for his fun personality and being in a couple with another very famous singer, Gwen Stefani. Shelton has had a lot of success in his life, but he's gearing up for one of his biggest roles yet — being a stepdad. The country star proposed to Stefani at the end of last year on Oct. 27. Both stars took to Instagram to share the happy news with Shelton writing, "Hey @gwenstefani thanks for saving my 2020... And the rest of my life.. I love you. I heard a YES!"
The pair have been dating since 2015 and could be heading to the altar sometime this year, per Country Living. The couple met after they both went through tough divorces with their ex-partners. Stefani was married to Gavin Rossdale for 13 years and has three sons: Kingston, Zuma, and Apollo. When the music star was asked about Shelton's parenting skills she said he's a good dad to her kids. She explained to Today, "He's been helping me out a lot, so I literally get to the point where I'm like, 'You gotta get home, I need help.' It's hard. I got three boys."
What Blake Shelton said about being a parent to Gwen Stefani's kids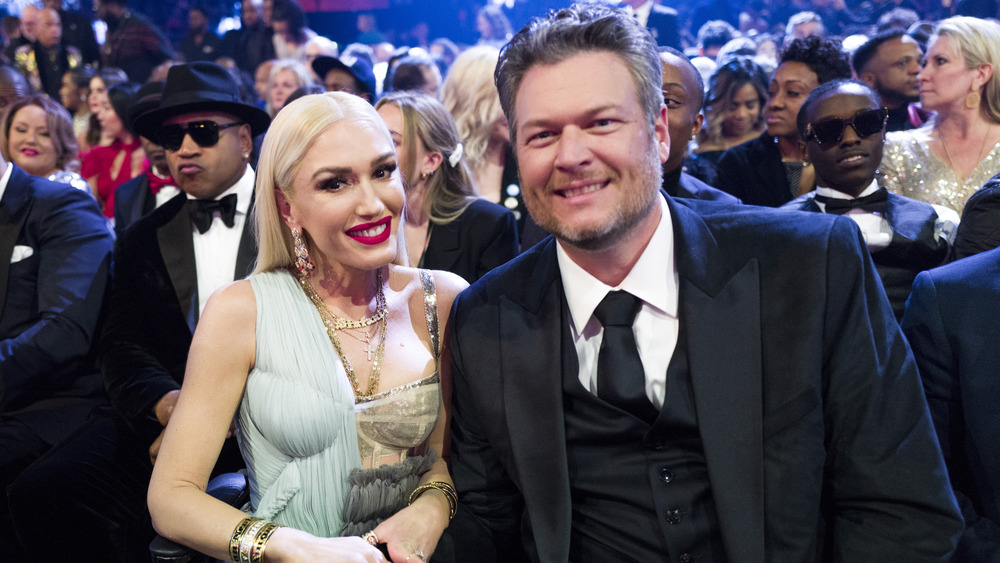 John Shearer/Getty Images
Shelton told the Daily Mail he takes his role as stepfather extremely serious, but also has a lot of fun with it. "I don't take it so serious that I'm not enjoying this time because I really am, especially now that we're five years into this thing," he explained. "I can't imagine my life without these kids now."
When the couple first started dating, Shelton had fun taking the kids to see movies and going to theme parks, per She Knows. However, he admitted it wasn't always easy at the beginning. "For a long time, it was awkward trying to figure out what my place is and in their mind too," Shelton said at the time. "The best part for me, selfishly is discovering a part of myself that I never really knew was in there... it's definitely an instinct that kind of kicks in."
The television judge also said he looks to his own stepfather for guidance. "I have a stepfather in my life who is one of my heroes," Shelton told the Daily Mail. "I love my stepfather and he's like a father to me, so I have a good inspiration in my life on how to do this and the kind of stepdad I want to be."