Why Twitter Isn't Buying Justin Timberlake's Recent Apology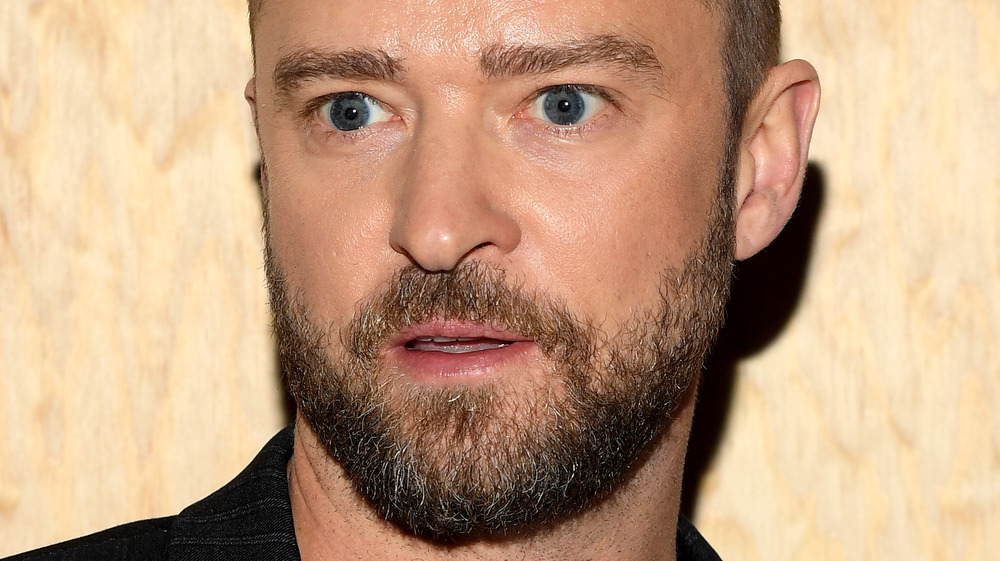 Pascal Le Segretain/Getty Images
Too little, too late? That's what Twitter followers are saying about Justin Timberlake's apology. On February 12, the singer posted a lengthy statement on his Instagram feed taking accountability for not doing enough to speak up for women and people of color. "I understand that I fell short in these moments and in many others, and benefited from a system that condones misogyny and racism," he wrote.
He cited two women in particular whom he'd wronged: former girlfriend Britney Spears and Janet Jackson, his co-performer in the infamous "wardrobe malfunction" Super Bowl halftime show. "I care for and respect these women and I know I failed," Timberlake said. He went on to say that the entertainment industry "sets men, especially white men, up for success. ... As a man in a privileged position, I have to be vocal about this. Because of my ignorance, I didn't recognize it for all that it was while it was happening in my own life, but I do not want to ever benefit from others being pulled down again."
The statement was a response to the bashing Timberlake has received following the release of the documentary Framing Britney Spears. The much-buzzed-about film points out that Timberlake was able to spin their breakup in the media to paint himself in a favorable light, while Spears came off as the "bad girl" for sleeping with him (via The Hollywood Reporter). Similarly, the Super Bowl "Nipplegate" incident got Jackson barred from that year's Grammy Awards, but Timberlake was allowed to perform after apologizing (via CheatSheet).
Some fans say 'too little, too late'
The instantly viral Instagram post got praise from fans who said things like, "It's a first step in the right direction." "It's never too late to say sorry or to change." "[He's] taking it on the chin and accepting 100% ownership, whether he was wrong or not." Singer Brandi Carlile praised, "I think it's going to speak to a lot of people's pain...you're an inspiring dude to me." Wife Jessica Biel said simply, "I love you." 
Many others – particularly on Twitter – took a more skeptical view. "Oh, so NOW Justin is saying he's sorry, only when the pressure has started to become big," went one comment on Twitter. Another commenter tweeted: "Justin Timberlake thinks a short notes app apology is accountability for the pain he caused Britney and Janet ... the audacity of men." Yet another tweet doubted that the singer wrote his own statement: "[N]ice of his publicist to do that for him." Some followers pointed out that Timberlake seemed to be blaming the industry rather than himself, and that he didn't specifically say what harm he'd caused the two women. There were even demands for the singer to come out in support of the #FreeBritney movement (via Rolling Stone).
One final tweet summed things up neatly: "[It] wasn't an apology; it was just an acknowledgment. Apologies aren't apologies until you show how you've changed." In other words, fans will be watching carefully to see whether Timberlake's statement was just a damage-control move, or the start of a new attitude on his part.