The Truth About Hunter Biden's Wife, Melissa Cohen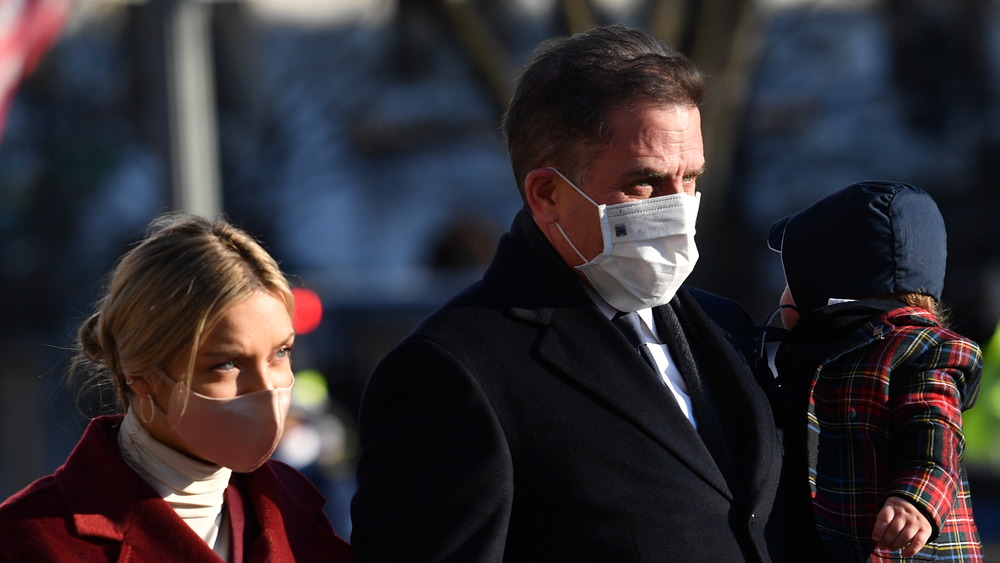 Mark Makela/Getty Images
Most Americans and people around the world simply know Melissa Cohen as the wife of President Joe Biden's son, Hunter. Cohen and Biden met at the beginning of May 2019, and their relationship progressed quickly. The New Yorker reports that not even a week had passed from the day they met when Biden asked her to be his wife. They married a day later. (Though, Page Six says they tied the knot after knowing each other 10 days.) If that sounds wild, it's not the only detail of Melissa Cohen's life that merits extra attention. It turns out Cohen has a pretty fascinating life story all on her own.
Melissa Cohen, who is originally from South Africa, works as a documentary filmmaker and conservationist. She is said to be very passionate about wildlife and preservation, and a friend told the Daily Mail, "Mel has never been conventional and if there is something anti out there, then she will sign up and nail her colors to the mast. She loves animals and the wild and is fervently anti-poaching and lately she has become very vocal about antisemitism. She is very adventurous and still calls herself "jungle girl" and loves to travel, always crashing out with old friends."
Melissa Cohen was married once before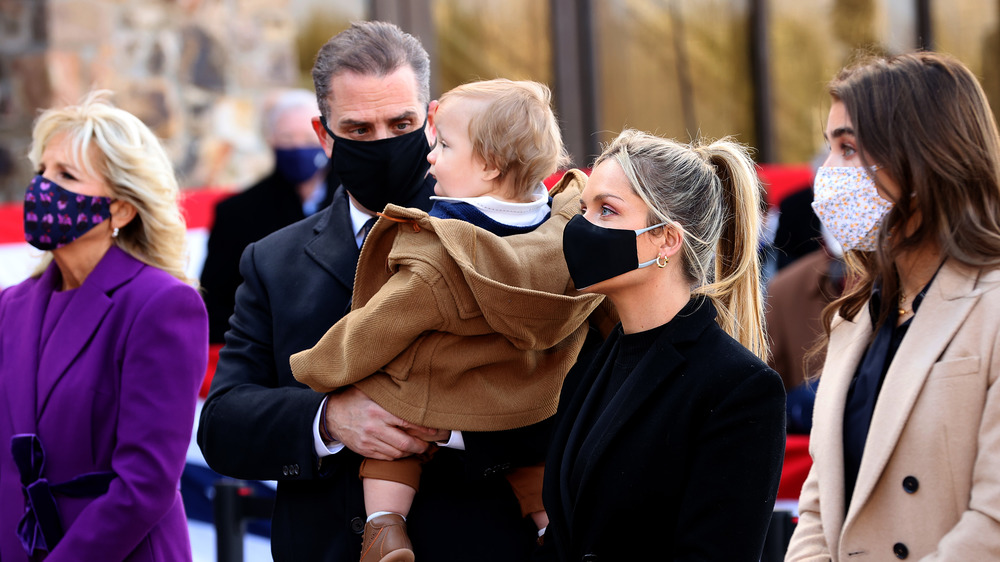 Chip Somodevilla/Getty Images
Melissa was adopted by a Jewish family when she was young. However, the Daily Mail alleges that she said a woman who spoke the Xhosa language raised her and that she didn't learn to speak English until she was six years old. However, one thing that remains consistent in accounts about her is her love of the natural world. Her brother, Garyn Cohen, told Business Insider that she is a "champion for nature conservation and the environment, as well as the underprivileged and people from all walks of life. She is truly remarkable, intelligent, and has a special neshoma [soul]."
Hunter Biden is not Melissa Cohen's first spouse. She was married to entrepreneur Jason Landver from 2011 to 2014. While not too much is known about her marriage, it's been reported that she met Landver after moving to Los Angeles at the age of 21. A few weeks before she met Hunter Biden, Melissa ended a relationship with Malibu real estate developer Rob Mendez, with whom she'd been living. Mendez told Page Six, "She found love and she's happy. She's honest to God an amazing girl; extremely intelligent." He said that their relationship ended because "marriage and kids were in her future, but for me they just aren't."