What Fans Really Thought Of Claudia Conway's American Idol Audition
Last night, fans finally got to see 16-year-old Claudia Conway's much buzzed-about American Idol audition. The daughter of former top Donald Trump advisor Kellyanne Conway is of course no stranger to courting attention — she famously announced she was seeking emancipation from her parents after publicly disagreeing with her mother's political stance. And the teen's appearance on the reality singing competition similarly created waves on social media.
Conway's audition began with the TikTok star sharing a bit about her backstory — she noted her parents were "high profile political figures." She went on to tell judges Katy Perry, Luke Bryan, and Lionel Richie, "It's a lot, but, you know, I only want to spread love. I love a compromise, and I do agree to disagree with my mom and my dad" (via USA Today).
Then, it was on to the singing, with Conway belting out Rihanna's "Love on the Brain." Unfortunately, her nerves seemed to get the better of her, and Perry encouraged the teen to pick a second song. Conway chose "When We Were Young" by Adele. Although she fared better with this performance, the judges were divided about whether to extend her a ticket Hollywood, with Bryan saying she wasn't ready, but Perry and Richie overruling him, and sending her through.
Some fans weren't happy with Claudia Conway's American Idol audition
Conway acknowledged during her audition package, "The internet can be a very, very dark place, but when life is all going downhill, I have my music. Now I kind of want to get out of the controversy, get out of the drama, get out of the political whatever, and let people know that I am a singer and that this is what I want to do."
These words proved to be fortuitous, with social media divided about what they saw from the famous teen. As one Twitter user wondered, "Did #ClaudiaConway she get her Golden Ticket because she deserved it or because of who her parents are?" Another echoed this sentiment, tweeting, "If she hadn't been #claudiaconway she wouldn't have gotten the #goldenticket. But I will say I've heard her sing on multiple occasions and she actually has a decent voice. However, for this audition, she chose 2 songs that are above her. Her performance was just, meh."
Fans were definitely divided about Claudia Conway's American Idol audition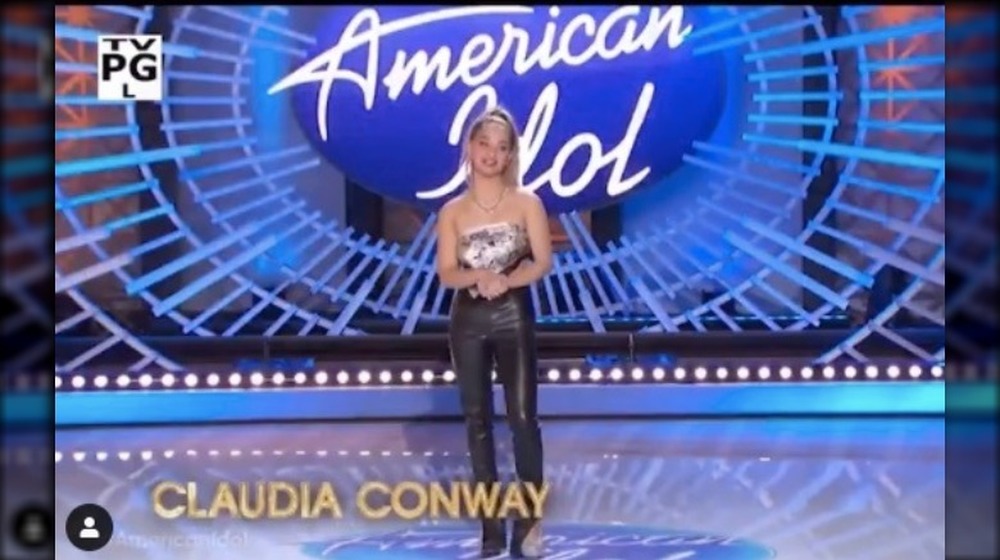 Other fans were more positive about Conway's appearance, with one noting, "We can't help who our parents are. No doubt about her privilege — but if she works at it she could do good things. Wishing you strength and success, #claudiaconway. #supportwomen #supportgirls #AmericanIdol." Another supporter tweeted, "Really loved #ClaudiaConway on @AmericanIdol last night and appreciated her dad #GeorgeConway being with her. Great audition."
Still others were upset by the mere inclusion of Conway on the show, with one tweeting, "@AmericanIdol is despicable for their exploitation of #ClaudiaConway. The whole thing from her appearance on it to her parents — how exactly does this help her? I don't know, my heart just breaks for the kid. She deserves better."
Ultimately, we will have to see how Conway does going forward, but there is no doubt American Idol viewers will continue to disagree about her no matter what.