Why Meena Harris Is Causing Such A Stir With Her Brand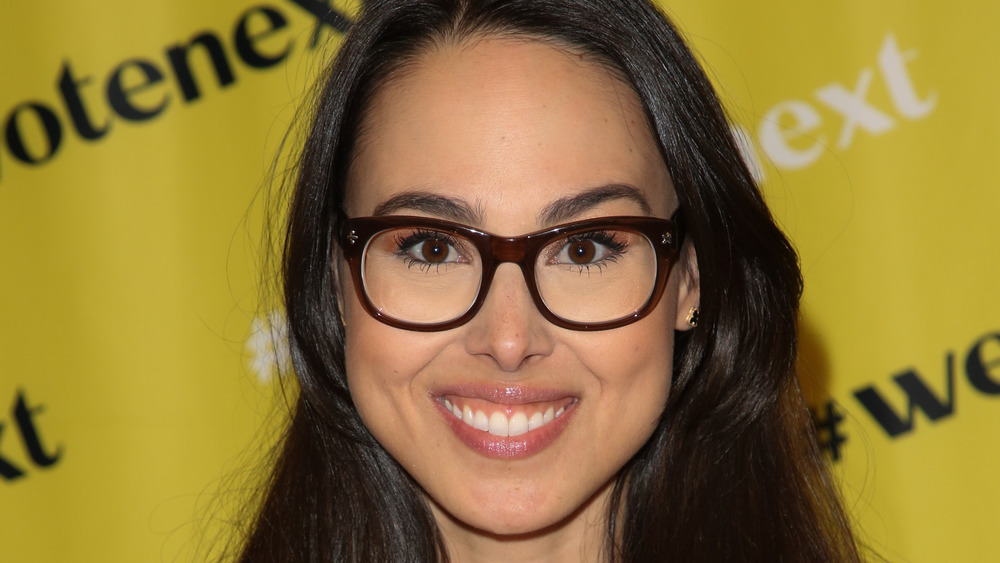 Paul Archuleta/Getty Images
Many of us know her today as Vice President Kamala Harris' niece, daughter of Harris' younger sister, Maya Harris. But even before her aunt broke a political glass ceiling by becoming the country's first ever woman vice president, Meena Harris was a force within her sphere: She is Harvard-educated, worked in tech, and is the CEO of Phenomenal — a lifestyle brand that highlights various social causes (via The Oprah Magazine). But she's now also in the media's crosshairs over fears that she could use her aunt's political star power to further her own business interests. 
Even before Inauguration Day, Meena had already been warned by the Biden/Harris transition team that once her aunt became vice president, she could no longer produce any merchandise with the VP's likeness, including books and clothing. Before Kamala Harris took her oath, Meena published two books for young children, and a White House official has already said the books, and other products like sweatshirts that had "Vice President Aunty" written on them, were not allowed under current guidelines (via Los Angeles Times).
Meena Harris' lifestyle brand is sending the wrong message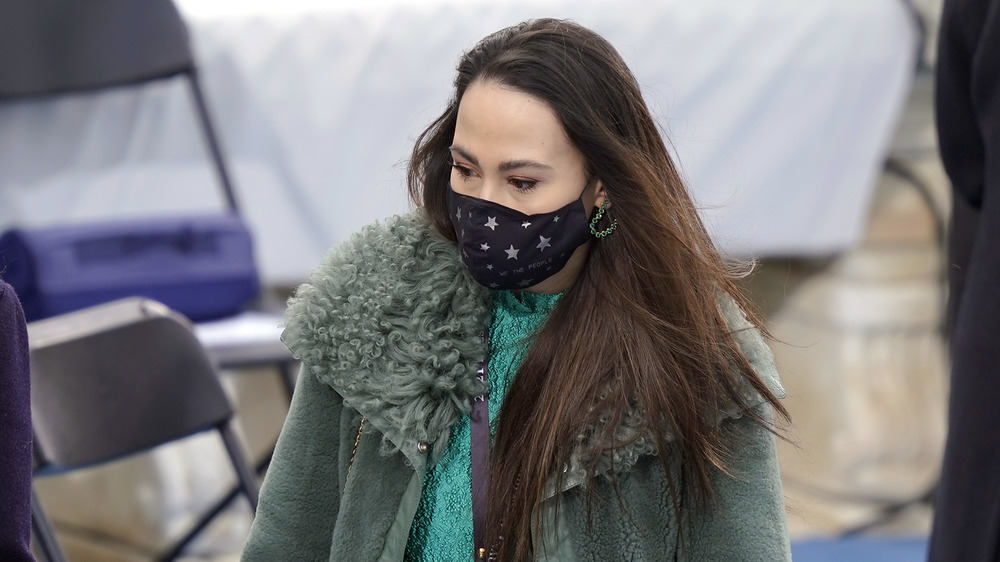 Drew Angerer/Getty Images
In reporting on Meena Harris' potential conflicts of interest, the LA Times said that even after the meeting with the Biden administration's lawyers, she flew to Washington D.C. on a private plane with a donor, launched a production company, and, per Axios, worked with Beats by Dre on a range of special products that could be seen as referencing her aunt. This collection included a black hoodie with the word "Ambitious" on it, as well as the word "Phenomenal" on a Bluetooth speaker and on headphones.
Media reports on Meena's activities are careful to highlight that she's not done anything wrong up to this point, but that has not stopped White House officials from being worried about the message her recent activities might be signaling. One of Kamala Harris' former advisers tells the LA Times, "We've been attacking the Trumps for years on all of the gross grifting. We ought to be much cleaner."
President Joe Biden has promised that his family will not be involved "in any business, any enterprise, that is in conflict with or appears to be in conflict, with the appropriate distance from, the presidency and government" (via The Independent). This will likely hold true for Vice President Kamala Harris, too, which could potentially mean challenges ahead for Meena Harris' lifestyle brand.