Meghan McCain Stirs Up Controversy With Tweet About D.C.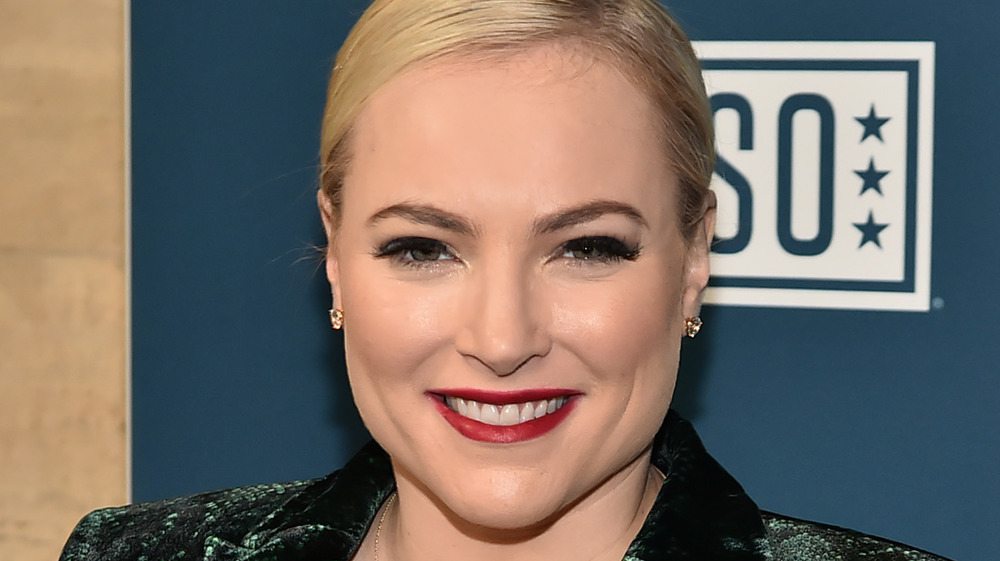 Theo Wargo/Getty Images
Social media is a double-edged sword. Just ask users like Meghan McCain, who has regularly gone online to either applaud or condone people, places, or incidents. Unfortunately, social media also gives its users an additional platform to do something many do many times in person: speak before we think. 
A day after the U.S. Senate failed to meet the two-thirds majority needed to find Donald Trump guilty for the January 6 insurrection, John McCain's outspoken daughter tweeted, "Now that impeachment is done can D.C. stop having barbed wire fences and Humvees around the capitol like this is a military base in Baghdad?" 
McCain might have forgotten, but it wasn't too long ago that the Trump supporters overwhelmed the police and stormed the Capitol. On the day of the insurrection, The Washington Post said 340 members of the National Guard had been sent to the nation's capital, but they were unarmed and were put on traffic duty. It took hours for the National Guard to send reinforcements as the insurrection unfolded. 
Politico reports that the National Guard is likely to stay in place at least until the end of March because law enforcement agencies believe that a threat of what officials call "civil disturbance" still exists.
Previously unaired footage showed just how bad the January 6 attack actually was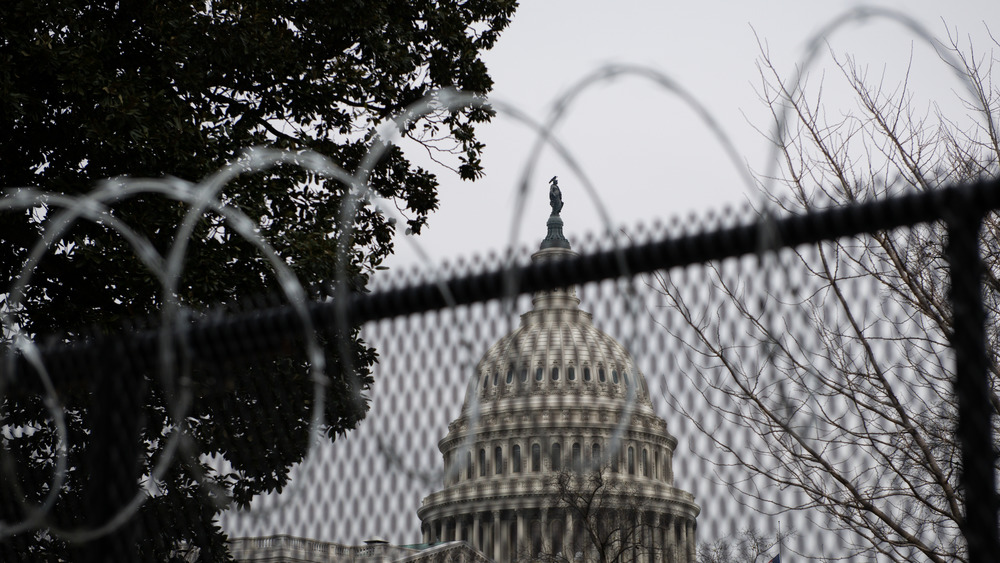 Bloomberg/Getty Images
Meghan McCain's comment appeared tone deaf, particularly in light of the fact that the House Impeachment managers had, just days earlier, showed previously unaired footage of just how bad the January 6 attack actually was. As The Atlantic's Elaine Godfrey was quoted, "The violence could have been even worse. Some of the rioters clearly wanted it to be."
Social media responded by reminding McCain of the reason why the heavy military presence was there to begin with. "To be clear, you think it was impeachment that was the threat to the Capitol and not the bloodthirsty terrorist thugs that attacked it, vandalized it, [defecated] on it, ransacked, and robbed it, while searching for people to kill and actually killing some of them? Hmm. Interesting take," tweeted one social media user. 
Actress Rosanna Arquette responded to McCain's comment, writing, "We've just had a domestic terrorist attack on the Capitol where they threatened the lives of senators and five people were killed and three suicides from the aftermath. They will protect people from the violent gun carrying lunatic fringe."
Another social media user attempted to provide some perspective, saying, "My husband just got home from deployment in Baghdad. This comparison is ... a lot. If people can't refer to border internment camps as such (as you've previously gotten upset about), then you shouldn't compare D.C. to Baghdad over some barbed wire either."