28% Of People Would Happily Banish These Shoes From Their Closet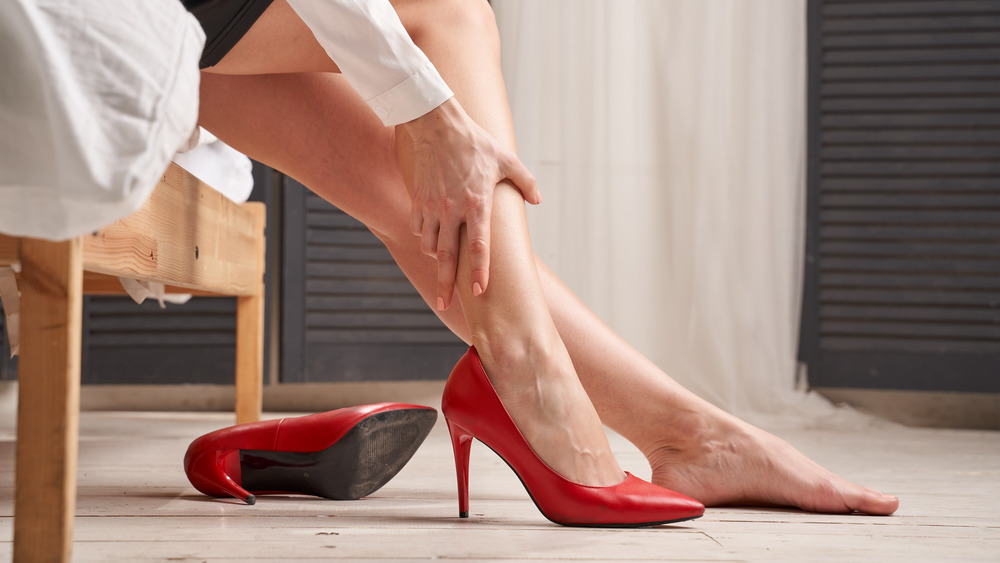 Shutterstock
Not to be gender-biased or anything, but if there's one sweeping generalization that seems to have a lot of truth behind it, it's that serious shoe obsessions tend to be more of a chick thing. All of the nuances of different kinds of footwear, and just why we need so many different styles and colors and heel heights, is just something that most guys don't get. They can get by their whole lives with a pair of work boots, a pair of sneakers, and maybe some dress shoes for very formal occasions. Also sandals are permitted for temps above 80 degrees, but only if no socks are worn. (Umm, not to be too judgmental or anything, but in a fashion piece a little judging is to be expected.)
Women's shoes, however, are a whole 'nother thing. That's why each season brings a brand new crop of must-buys, some of which inevitably lead to wondering "what was I thinking??" While it's nice when the collective unconscious works together to shun sure-to-be-not-missed items like high platform sneakers or jelly shoes, there are other types of not-so-fabulous footwear that we'd all secretly love to ditch but we hang on to, year after year, since they're inexplicably still in style. In order to determine the next shoe style we should all really get together and vote off the island, The List conducted a poll of 652 people across the U.S.
Survey says: stilettos have got to go.
Comfort trumps style, but just barely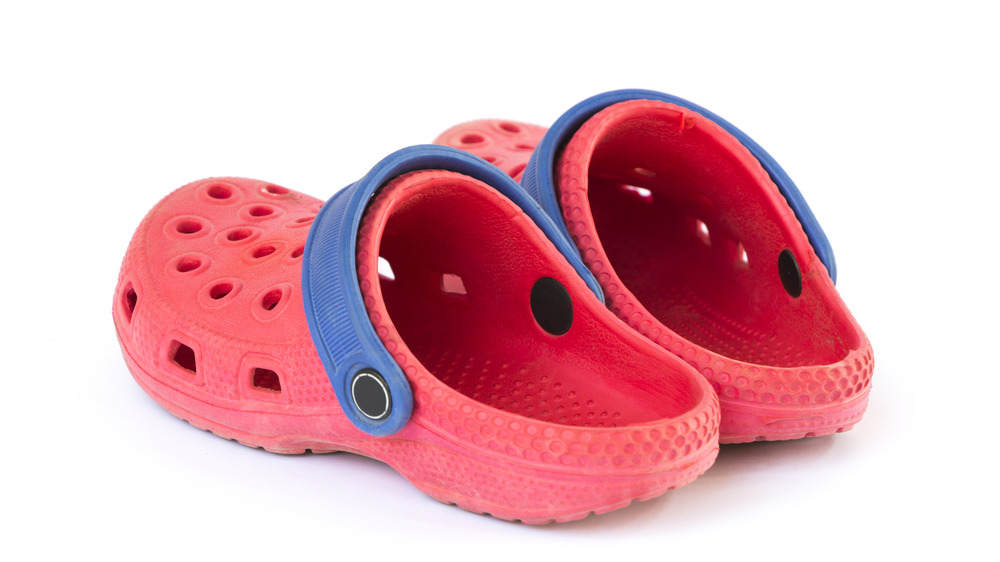 Shutterstock
Who honestly cares how good stilettos make your legs look? Not anyone who's been forced to stand while wearing a pair for more than ten minutes. Anything after that point rapidly devolves into sheer pain, and you'd gladly swap out your sexiest pair for clown shoes. According to our poll, 28 percent say they'd be happy never to strap a pair of these torture devices onto their feet again. A close second, though, was stilettos' polar opposite, a shoe that's as comfy as it is ugly: Crocs. A quarter of our respondents would probably just as soon go barefoot as to stick their tootsies into something so hideous.
In third place, with just over 12 percent of the vote, were the ever-boring ballet flats, while the also far more comfortable than they are stylish Uggs made the list at No. 4 with slightly less than 12 percent. Flip-flops, which are utilitarian but extremely dangerous to drive in (via the Daily Mail), landed in fifth place with 11 percent of the vote, while the relatively inoffensive wedges came in last with less than 6 percent — making them the last shoe standing.
Another 6 percent had their own ideas, expressed in the comments field, with the most common answer being "none," but we did get a few (four) telling us that none of these shoes were familiar to them on account of them being all dudes.