Married At First Sight's Cortney Hendrix Opens Up About Her New Husband - Exclusive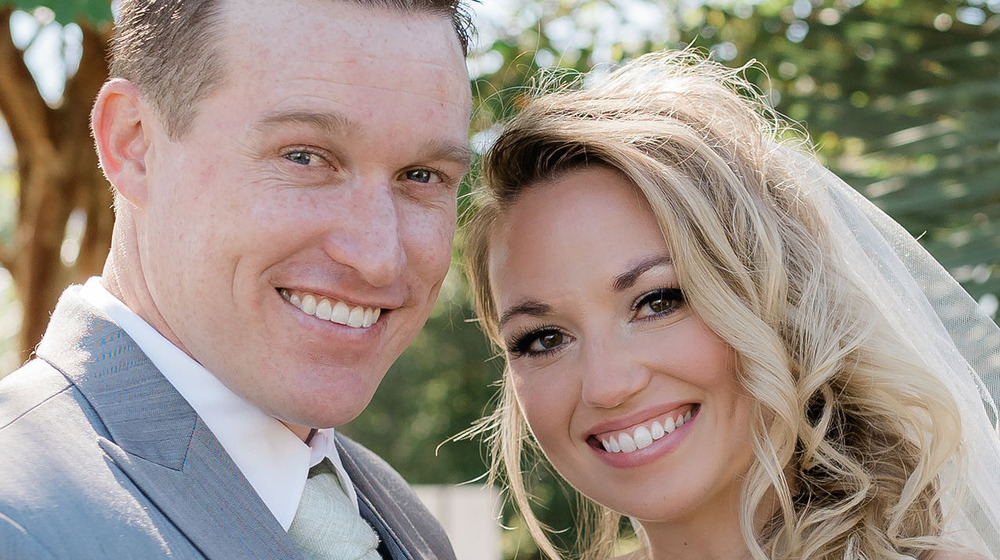 The Joyner Company
Cortney Hendrix found her happily ever after, and this time she was actually madly in love with her husband when she said "I do." The former reality starlet, who was on the very first season of Married at First Sight, grew from her experience on the show and used the lessons she learned to find her true soulmate. After getting separated from Jason Carrion back in June 2018, she was open to falling in love again. And instead of marrying a stranger with the help of experts, this time, she found the love of her life all on her own.
So who is the man who swept her off her feet? The List sat down with the new bride, who gave us an inside look into the beginning of her love story with her husband, Sherm. Since they both were going through the trauma of divorce, the pair started off as friends, but that didn't last long because of their undeniable chemistry. Through this shared experience, they were able to heal together and enjoyed a whirlwind romance, meeting in November 2018 and getting married in October 2020.
On their big day, they exchanged vows surrounded by a small group of family and friends, with others joining via Zoom due to COVID precautions. As for the theme for their nuptials, it was inspired by the Netflix series Peaky Blinders. "We love the show! Also since we were asking our friends to miss Halloween, we thought it would be a perfect opportunity... to have some fun," Cortney explained.
Now that they've settled into married life, baby fever has definitely set in, and the newlyweds are "actively trying" to grow their family. "I hope that it's any day now. We would like a boy and a girl, but I'll take healthy over anything," she said.
Cortney Hendrix first laid eyes on her future husband on social media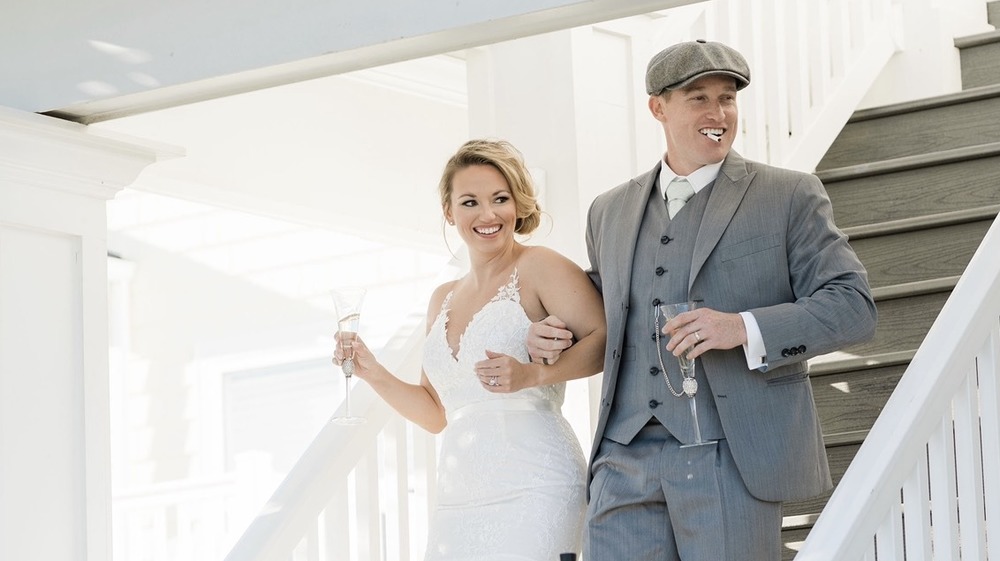 The Joyner Company
Cortney's second road to the altar began in an unlikely place — in her bathroom while she was scrolling on Instagram! It was June 2018 and she had just separated from Jason, moved back home to North Carolina, and started making positive changes in her life. All this growth and self reflection put her in a healthy place to find love again, and it couldn't have happened at a better time. Because little did she know that her perfect match was literally waiting for her on her sorority's sister Instagram page. "I was sitting there in the bathroom and I'm just scrolling and I see this guy on my friend Casey's story," she began. "And they were on vacation with a big group of people and he's sitting like this at a bar. I think he was passed out and he actually had nice arms. And I was like, 'Oh, who's that?'"
Cortney liked what she saw, so she reached out to her pal to inquire into who the mystery guy was. "She was like, 'Aren't you married?'" she recalled. "And I was like, 'Well, I'm separated. It's just not common knowledge yet.'" Her friend passed along the information to Sherm that Cortney was interested. "So she ended up telling him that I thought he was cute," she explained. Now it was Sherm's turn to do some research, "He stalked me on Instagram a little and then messaged me." Two weeks later, they met up for a drink. Being newly separated, Cortney did not consider it a date — although her other half did! "We hung out for a while that night and at the end of the night, shared a kiss," she said.
They said the L word just over a month after their first meeting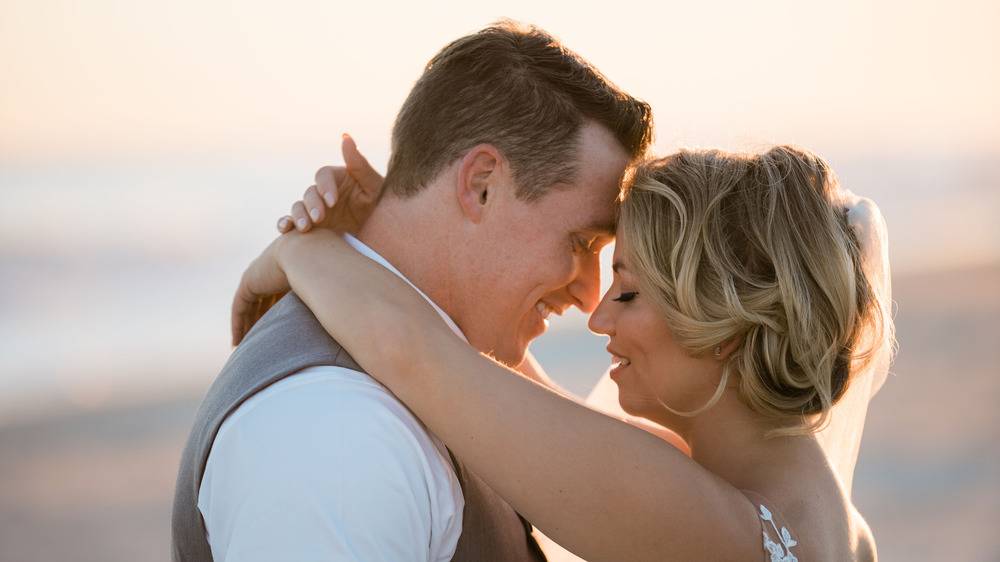 The Joyner Company
For a little over a month after that meet-cute, the lovebirds were purely friends due to the "personal stuff going on" in each of their lives at the time. However, Cortney, then 31, knew she had caught feelings three weeks in, after Sherm, who was 28, said, "This just really isn't good timing for me," and they decided to stop all communication. Already smitten, she couldn't even get through 24 hours without talking to her newfound love. "I could not stop crying," she recalled. "I was a freaking mess."
It was then that Cortney realized that there was something special between them. "After that, I told Sherm, 'Look, if we can't be romantic, okay, but I want to be in your life in some sort,'" she said. Everything changed when he asked her to join him on a New Year's Eve cruise with his friends and said "I love you," on the first night of the trip and she returned the sentiment. 
When it came time to propose, Sherm popped the question without any fanfare, because it was important to Cortney that it just be the two of them. "I wanted the privacy and the intimacy that I didn't get before," the Married at First Sight alum explained. And because she once joked that she would marry him even if he proposed with a Ring Pop, he actually got down on one knee with that candy ring in hand! "And then the ring he designed was in a wine glass in my hand and I just didn't see it at first. It was perfect. I cried," she gushed. 
Catch Cortney and all previous seasons of Married at First Sight on Lifetime. Plus, new episodes of season 12 are now airing Wednesdays at 8 p.m. ET/PT.