Here's How Much Sacha Baron Cohen Is Really Worth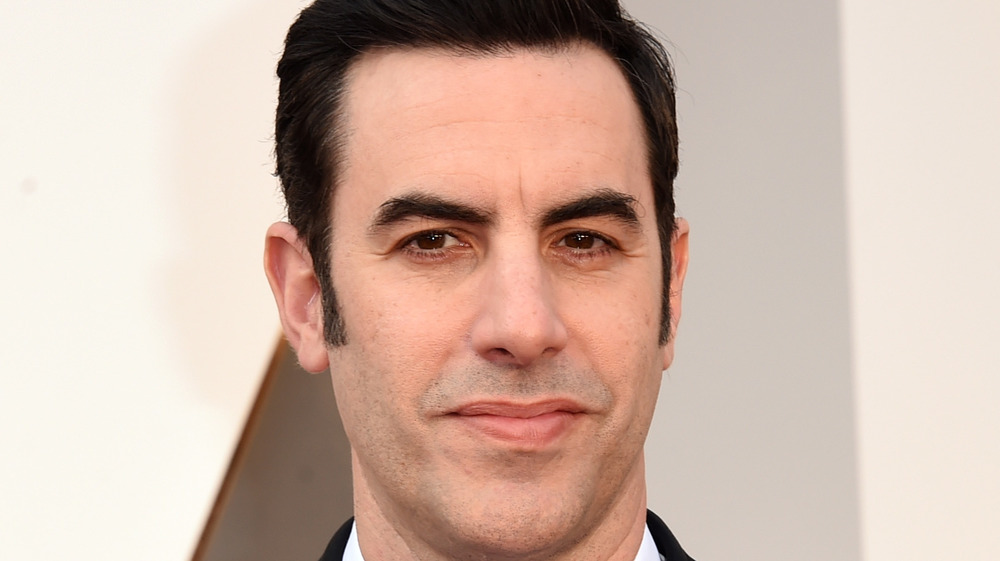 Jason Merritt/term/Getty Images
There's nobody quite like Sacha Baron Cohen. The British comedian, actor and satirist has endless lives. His frequently outlandish stunts have seen him tussle with white supremacists, conspiracy theorists and the fashion elite. Nobody is off limits for Cohen, an equal opportunity offender who approached Bernie Sanders with the same ruthless vigor he did Dick Cheney (who memorably signed Cohen's "waterboarding kit" while he was in disguise for Who Is America? (via Instagram).  
When Borat was released in 2006, it caused shock waves throughout the world by exposing the rot at the heart of polite American society. In 2020, Borat 2 dropped, and viewers were delighted to learn Cohen had done it again. Only this time, he was able to get under the skin of his victims with the help of his teenage daughter played by star-in-the-making Maria Bakalova. The British comedian has been doing this a long time, and he has the eye-watering net worth to prove it. 
Sasha Baron Cohen knows the value of his art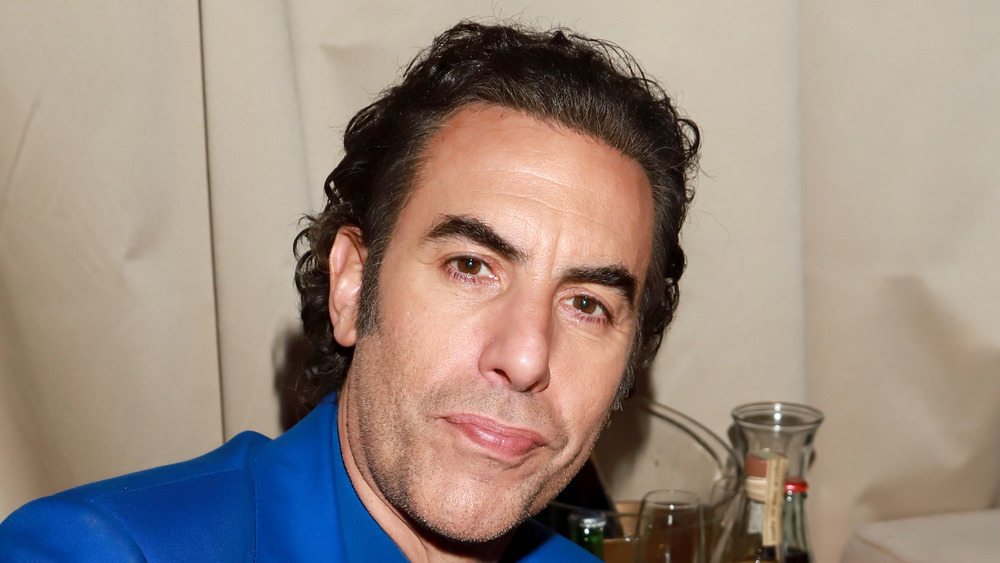 Arnold Turner/Getty Images
Although he frequently tests the boundaries, in an interview with The New York Times, Cohen admitted, "I've always been reluctant to be a celebrity and I've always been wary of using my fame to push any political views, really." The Borat star was asked by Jonathan Greenblatt, director of the A.D.L., to give a keynote speech at their 2020 summit. Greenblatt noted, "More than anyone in public life today, he exposes bias ... for what it is, shameful and wrenching and ignorant." 
Cohen understands his worth, arguing his stunts may be wild but they ultimately showcase how people really feel. Giving the keynote speech was something the comedian felt he had to do, so he could "ring the alarm bell and say that democracy is in peril." Cohen argued, "even if it was going to destroy my career and people are going to come at me and say, 'Just shut up, the last thing we need is another celebrity telling us what to do' ... I felt I needed to do that to live with myself."
Sasha Baron Cohen believes in giving back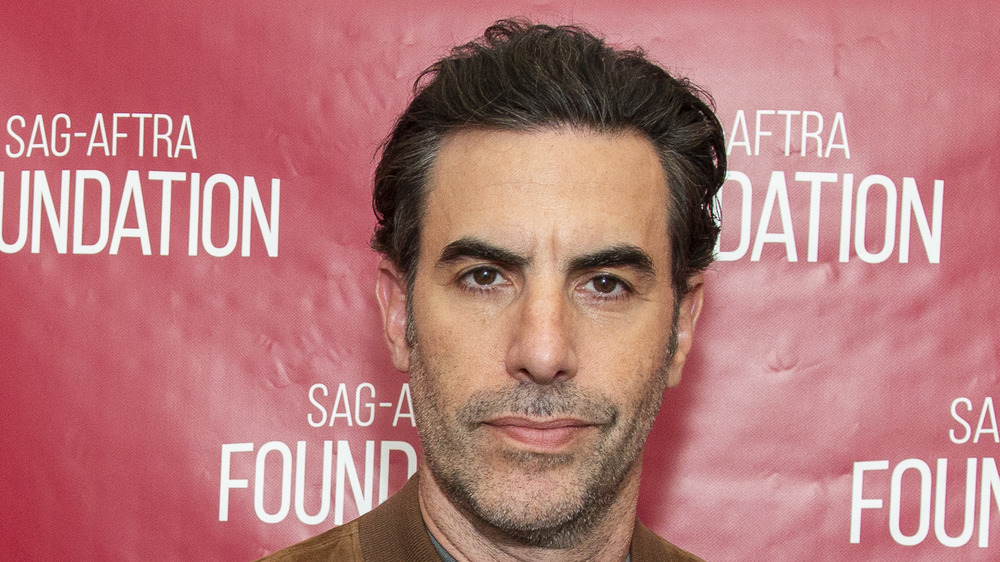 Vincent Sandoval/Getty Images
While Cohen is unmoved by outraged politicians, he is more than conscientious when it comes to the hardships many people face. And despite his reputation for ridiculous shenanigans, as People reported, the British star donated $100,000 to the Oklahoma City community of babysitter Jeanise Jones, a fan favorite from Borat 2.  Hit hard by the Covid-19 pandemic, Jones asked that the donation be distributed by her church, and Pastor Derrick Scobey, upon receiving the generous contribution, gushed, "I was blown away but not surprised because I was told about what type of heart this man has."
Celebrity Net Worth estimates Cohen's sitting on $160 million, despite being embroiled in several lawsuits over the years as a result of his often highly politicized stunts (most of which don't go anywhere). Considering his incredible personal fortune, it makes sense Cohen felt compelled to give back to the woman many fans felt was short-changed for her participation in the hit movie.  Clearly, Cohen is laughing all the way to the bank.