Rachel Lindsay Has Some Harsh Words For Hannah Brown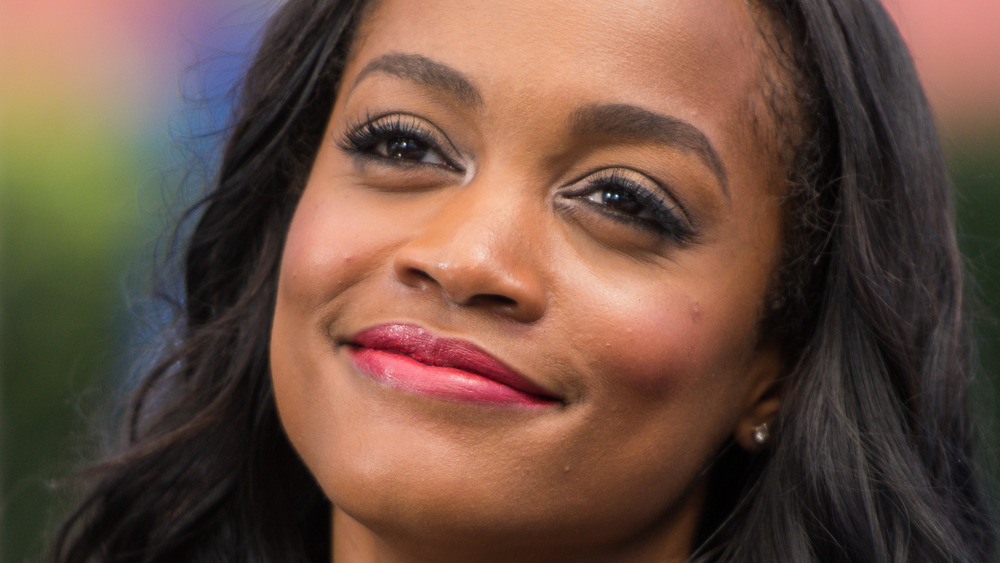 Noel Vasquez/Getty Images
Rachel Lindsay is challenging The Bachelor to do better in more ways than one. During a game of Ask Me Anything on Reddit, the former Bachelorette took her fellow lead Hannah Brown to task about her decision to delete an unflattering and racially insensitive photo (via Us Weekly).
Brown's picture, which is from 2013 and features her in a Southern belle costume, is reminiscent of the antebellum party image posted by current Bachelor contestant Rachael Kirkconnell, which led to host Chris Harrison's cringeworthy interview with Rachel Lindsay, his subsequent apology, and decision to step away from the show for a period of time.
About the rosemaster's removal from his duties, Lindsay has said, "I think he has admitted the way the interview went, to use his own words, 'perpetuated racism,' so I think that he is aware of some of the things that went wrong in that interview and is willing to grow for it."
This isn't the first time Hannah Brown has come under fire for being racist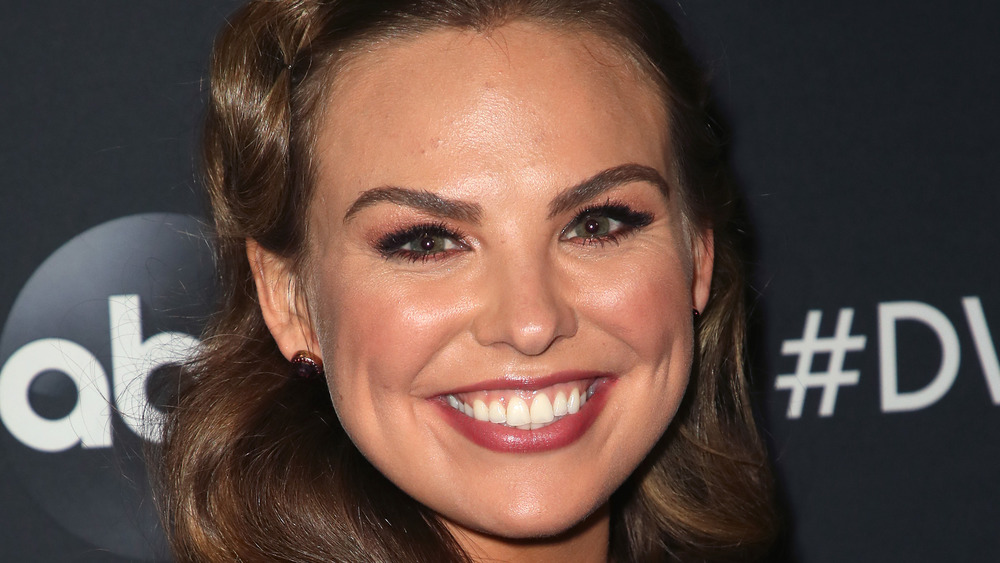 David Livingston/Getty Images
Fans will recall how Brown used racist language during an Instagram Live session last year. She has since committed to learning from her mistakes, and noted on Instagram about her reaction to the Harrison scandal, "We just have to be better and while being accountable has helped me evolve so much, and I'm still not a perfect person but I do remain committed to the work. And I'm so humbled and truly grateful to be on this journey and could only hope that I encourage others to go on the journey as well."
But according to Lindsay, Brown isn't living up to her promise, with the podcast host condemning the Alabama native for going to the Southern belles-themed party in the first place, and for deleting the image taken at the soiree (via The Sun).
On Reddit, Lindsay noted about Brown's previous apology for her racist language, "I think there is a reason that her comments on the situation lacked substance." And on the subject of Brown erasing the offensive image from her feed, Lindsay wrote, "Wait seriously? This is why actions speak louder than words." 
She also noted, "This is why we have uncomfortable conversations and this could have really been a big teaching moment. We can't continue on a path of pretending things did not happen or running away from them. We do not 'learn and grow' from that."