Why The Bachelor's Demi Burnett Just Apologized To Fans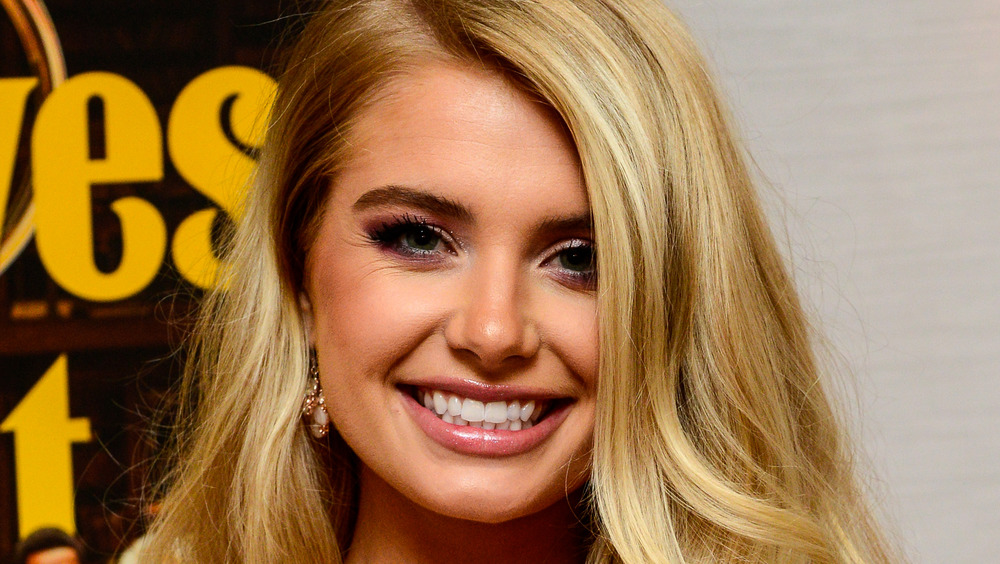 Ray Tamarra/Getty Images
Another day, another controversy within the Bachelor Nation community. The 25-year-old Bachelor alum Demi Burnett is in hot water after a photo resurfaced of her wearing a jacket with a Confederate flag on it. In a video she posted to social media, Burnett explains that she was advised not to speak on the issue but has decided to anyway. "So, there's been this picture that's been resurfaced of me wearing a jacket that had a Confederate flag on it," Burnett explained in the video. "That jacket was given to me by my ex, his dad actually gave it to me, and I had no idea the weight that the Confederate flag held whenever I was wearing it. And I just wore it for that one night, and it was a Yeezy jacket. I thought it was so cool. I was like, 'Yeah, Yeezy.' And I didn't even pay attention to that" (via ET! Online).
The jacket in question is from Kanye West's line of clothing, and he has previously explained that his decision to include a Confederate flag on the jacket is a form of reclamation. "You know the Confederate flag represented slavery in a way — that's my abstract take on what I know about it. So, I made the song 'New Slaves.' I took the Confederate flag and made it my flag. It's my flag. Now, what are you going to do?" the rapper said in 2013 (via Us Magazine).
This isn't Burnett's first time being involved in a race-related controversy
Burnett continued her apology, calling it "ignorant" of her to not have paid attention to the problematic image on the jacket. "Even more ignorant of me to not even know how harmful that is to people. So, like, yeah. I royally f*cked up wearing that. And I am so f*cking sorry. I'm disgusted with myself. I'm embarrassed, like, it doesn't even matter how I feel. I'm just so f*cking sorry because that is not what I stand for, that is not what I'm about. And I'm really mad that I ever wore it." She later called herself "an ignorant, self-absorbed sack of sh*t" (via ET! Online).
While some people on social media believe that her apology was genuine, others believe that the whole controversy is pretty on-brand for her. A Twitter user posted a screenshot of Burnett having said the n-word on Twitter and asked for an apology. Burnett has yet to comment.