Rudy Giuliani Has Something To Say About Rush Limbaugh's Death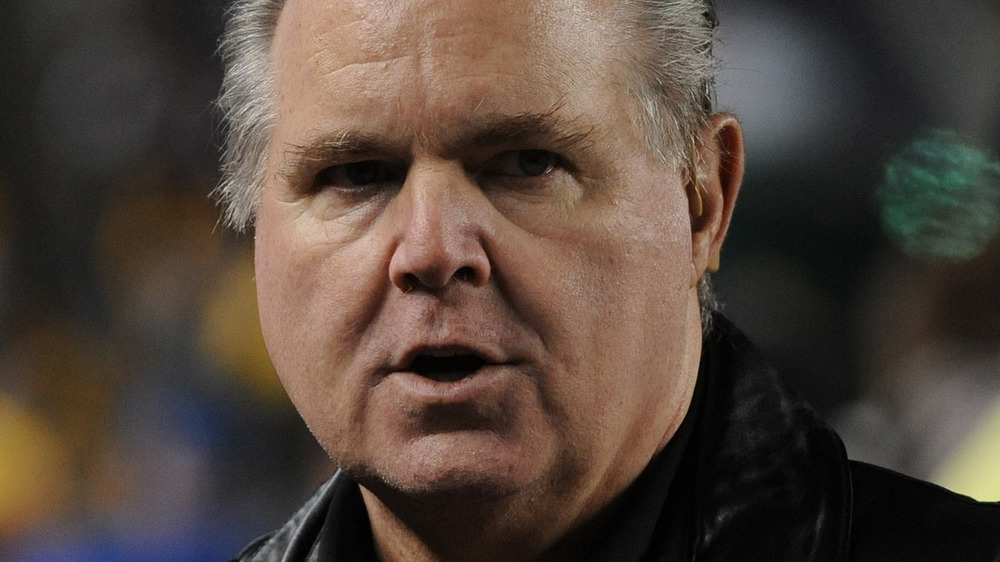 George Gojkovich/Getty Images
Media personality Rush Limbaugh, longtime host of The Rush Limbaugh Show and a gigantic figure in conservative media, passed away today at age 70, after succumbing to lung cancer (via CNN).
His wife, Kathryn, appropriately shared the news on her late husband's radio show. "As so many of you know, losing a loved one is terribly difficult, even more so when that loved one is larger than life," Kathryn Limbaugh said during the program. "Rush will forever be the greatest of all time."
Many were quick to share their reactions to Limbaugh's passing, including former mayor of New York and Trump adviser Rudy Giuliani. Giuliani tweeted on Wednesday: "My friend Rush Limbaugh was the most influential commentator in the world. He created a whole new genre. A genius, patriot, humorist, great golf partner, and a generous kind man. We will miss him but he lives on in heaven and on earth with those he inspired."
A polarizing figure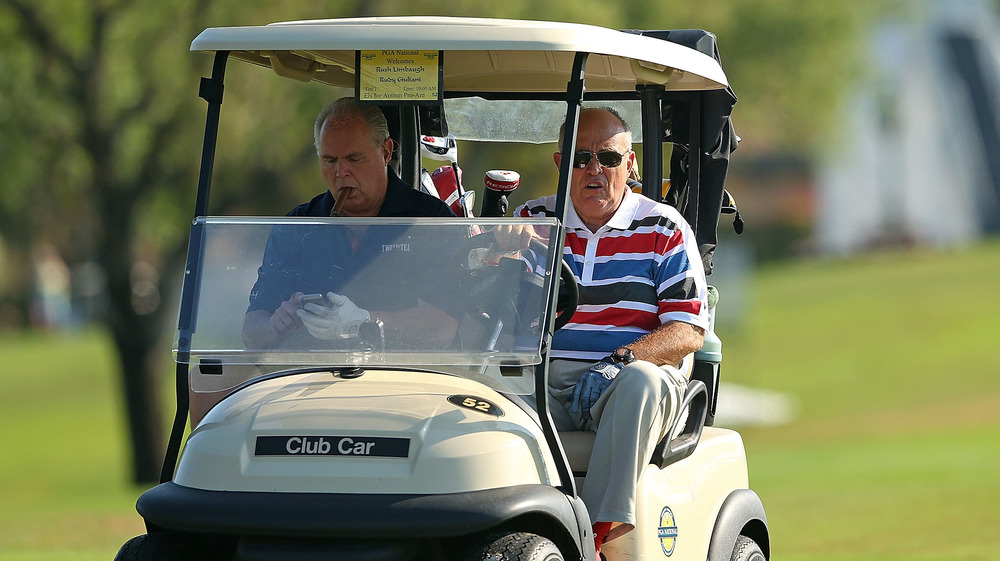 Mike Ehrmann/Getty Images
Rush Limbaugh had first announced he'd been diagnosed with lung cancer back in February 2020 (via CNBC). At the time of this disclosure, Rudy Giuliani had shared his well wishes for Limbaugh's recovery. "Rush Limbaugh was the innovator who spoke for the Americans ignored and disrespected by the elites," he wrote. "He's done it with [a] powerful rational argument and a truly great sense of humor. He's been a friend for almost 30 years and all of us are praying for him. America needs Rush."
Limbaugh was long-known as an ally to Republicans, a party to which Giuliani is a stalwart member. He notoriously helped stoke the flames of the birtherism fire surrounding Barack Obama's presidency (via The Guardian), is thought to have delivered Republicans the majority in the House of Representatives in 1994 (via Insider), and to many, paved the way for an era of divisiveness and disinformation that led way to the Trump presidency.
Limbaugh — who once claimed actor Michael J. Fox was faking his symptoms from Parkinson's disease (via The Guardian), poked fun at sexual assault (via HuffPost), and was regarded by many as racist (via WFLA) — of course, had some less fond remembrances on Twitter today. As one user wrote, "I know it's tempting to lash out, but try to treat Rush Limbaugh with the same dignity, respect, and humanity as he showed to rape victims, Michael J. Fox, Sandra Fluke, Iraq War veterans, refugees, and the victims of mosque shootings."