Inside Joe Biden And Rush Limbaugh's Contentious Relationship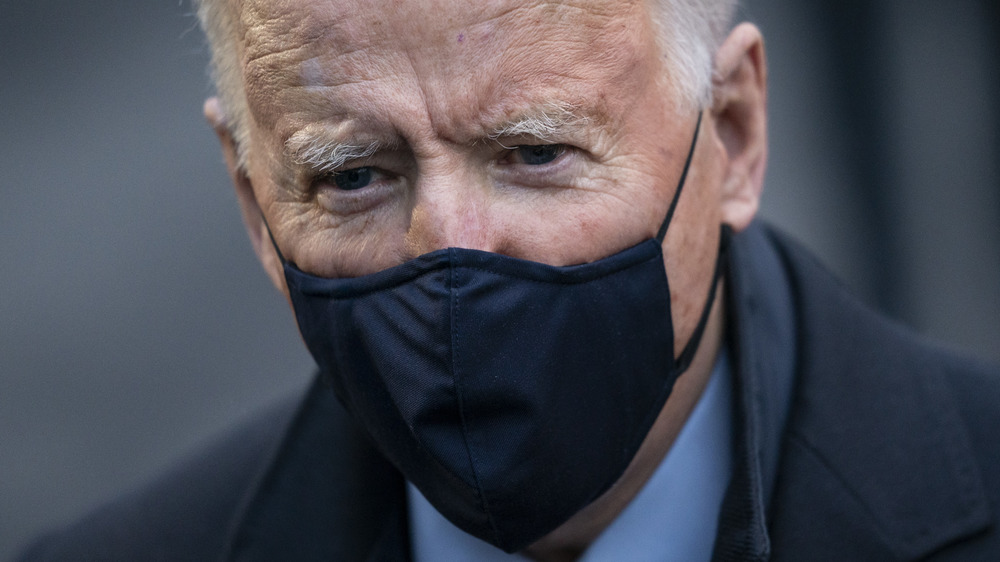 Drew Angerer/Getty Images
Conservative radio show host Rush Limbaugh has died of Stage IV lung cancer at the age of 70.
Although former President Donald Trump quickly responded to the sad news by calling into Fox News (via Yahoo! News), applauding Limbaugh as a "fantastic" and well-respected man and speaking about his dedication to his country, current President Joe Biden has remained understandably silent about the news regarding Limbaugh.
In the months leading up to his death, Limbaugh not only expressed his dislike of President Biden but actually accused him of failing to win the 2020 election in a legitimate manner. Limbaugh went on a rant against the president on Inauguration Day as he suggested there was no way that Biden won. "With 74 million, maybe 80 million people who did not vote for Joe Biden, there is no way they can honestly say to themselves that they represent the power base of the country," Limbaugh said on his long-running radio show, according to PolitiFact. "They're going to have to take it. They're going to have to hold on to it and never let go of it. They have not legitimately won it."
While it was confirmed by state and local officials that the election was free and fair, and numerous judges have rejected lawsuits aiming to overturn the election, Limbaugh continued to push what many have labeled to as a false narrative about President Biden.
Joe Biden spoke out against Rush Limbaugh after he received the Presidential Medal of Freedom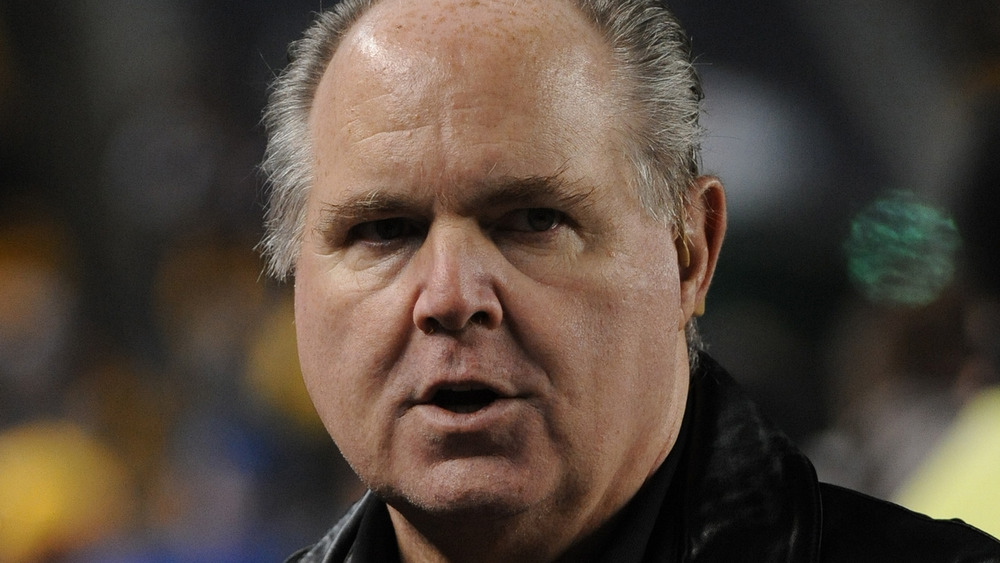 George Gojkovich/Getty Images
In February of last year, just a short time after Rush Limbaugh was diagnosed with lung cancer, then-President Trump awarded him with the Presidential Medal of Freedom and was met with criticism from many, including now-President Biden, who was just months away from being elected president.
In a statement, Biden condemned his political foe for his decision to give his fellow Republican the prestigious award, saying, per ABC News, that Limbaugh was "a conservative media personality who has done as much as Trump himself to divide our nation."
Even before an official announcement was made in regard to President Biden's 2020 win, Limbaugh spoke out against him. "The guy that won did not have any kind of massive, pro support. He was just the vessel, he was just the recipient of whatever anti-Trump sentiment there was," Limbaugh said (via The Hill).