Meghan McCain Shares Her Thoughts On Rush Limbaugh's Death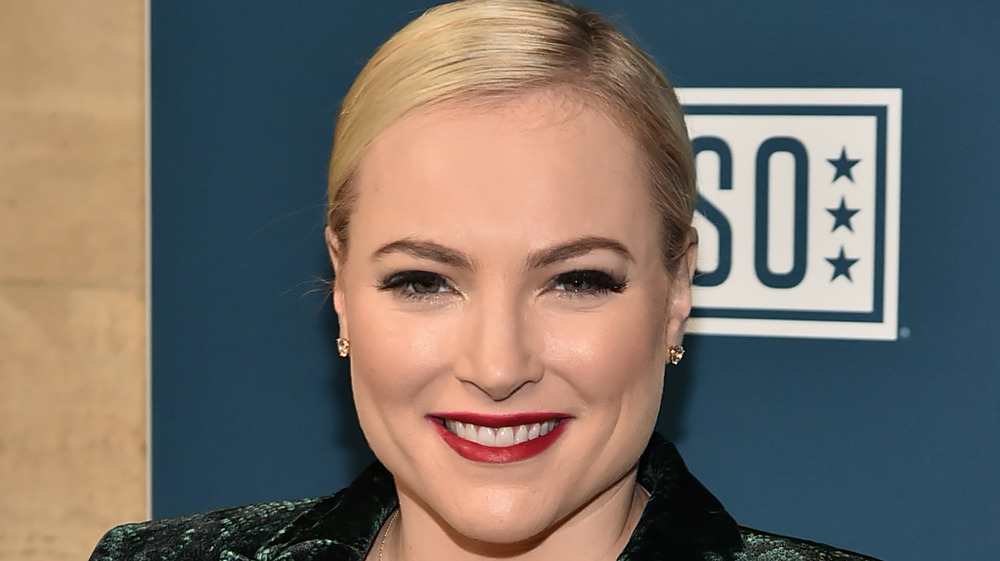 Theo Wargo/Getty Images
Following radio personality Rush Limbaugh's death from lung cancer, social media has been reeling from the news reported on February 17, 2021. The late-night host is known for his nationally syndicated conservative talk show, The Rush Limbaugh Show, which debuted in 1988 (via Wall Street Journal). Limbaugh's most notable mourners are primarily right-wing influencers, including political commentator and former White House press secretary Kayleigh McEnany who tweeted her respects. But it was Meghan McCain's tweet that has users talking. 
In her since-deleted tweet, per Deadline, John McCain's daughter wrote, "People who can't show grace when famous people they disagree with die reveal their true character and it only reflects on them." Of course, The View panelist was referencing the multitude of social media users who instead of mourning Limbaugh, chose to speak about the late host's infamous divisiveness.
McCain continued, writing, "Everyone has a family and people who loved them," calling for a pause in the face of Limbaugh's death, however many didn't agree with that sentiment.
McCain has faced backlash about Rush Limbaugh before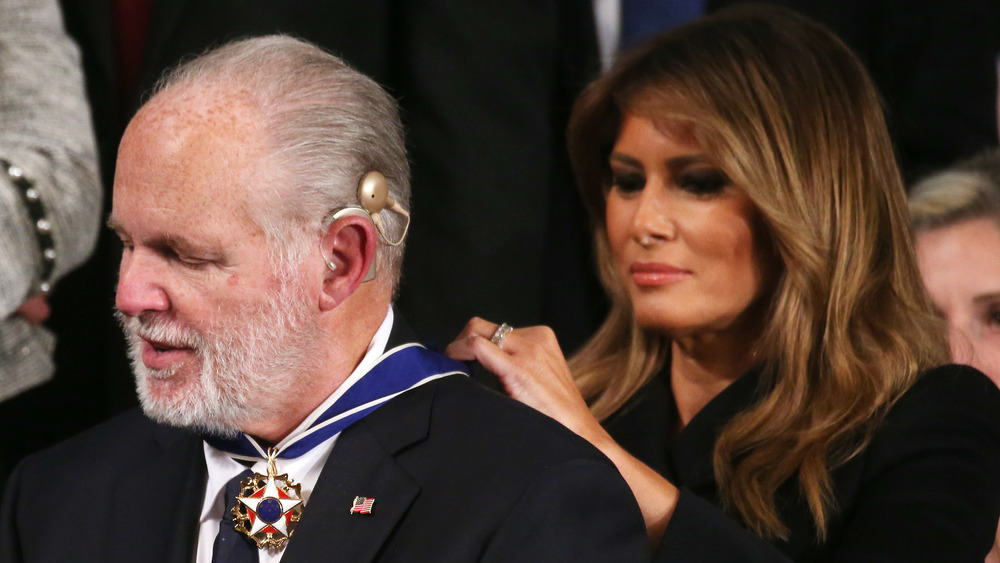 Mario Tama/Getty Images
Many immediately took issue with Meghan McCain's tweet, with one user responding: "Hey @MeghanMcCain: When British bisexual Queen lead singer Freddie Mercury died of AIDS on Nov. 24, 1991, Republican right-wing radio talk show host Rush Limbaugh noted the occasion by playing a snippet of 'Another one bites the dust.' How's that for grace?!"
Replies like these led to McCain deleting her tweet, in order to avoid further backlash.
This isn't the first time McCain has rushed to Limbaugh's defense. In early 2020, McCain was criticized for lauding Limbaugh's influence with conservatives on The View after co-host Whoopi Goldberg said she didn't think he deserved the Presidential Medal of Freedom. 
According to HuffPost, in response to Goldberg's views, McCain said, "[Limbaugh] has 30 million listeners a day. To put it in perspective, this show averages around 3 [million]." She later noted, "He completely changed the paradigm of radio." 
When her fellow panelists groaned at her comments, McCain agreed that the late radio personality has "said a lot of awful things."