The Reality Show Couple 22% Of People Wish Were Still Together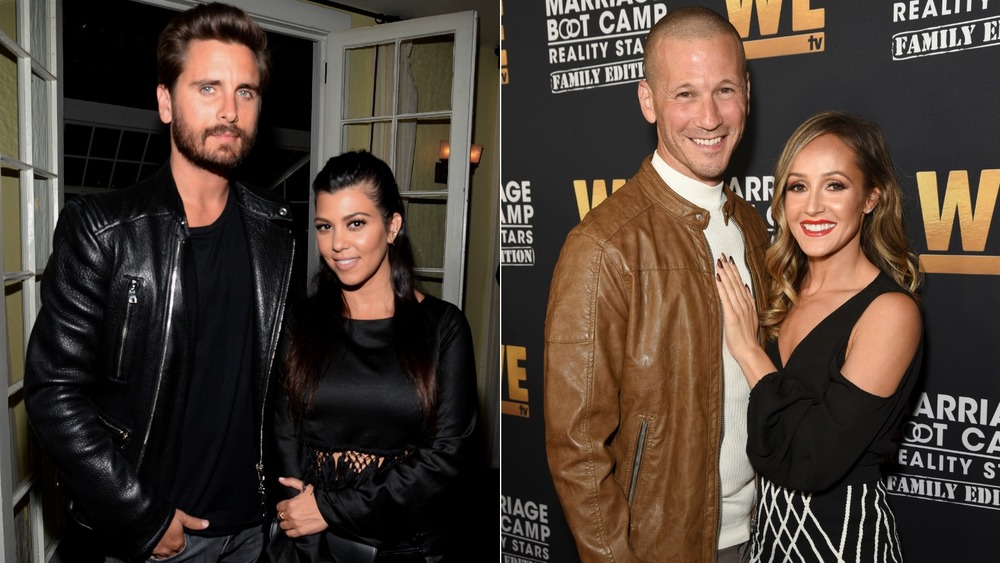 Chris Weeks, Presley Ann/Getty Images
Reality shows get a bad rap, but there's no denying that they can be entertaining. Shows like The Bachelor and Keeping Up With Kardashians have thrived for years for a reason: Depending on the premise, you get to watch someone else's drama play out while temporarily hitting the pause button on your own struggles. In just 30- to 60-minute snippets, you get to grow with these strangers.
Throw in high-profile relationships, and we're hooked forever. When Bachelorette alums' Ashley Hebert and J.P. Rosenbaum, who were married for eight years, announced their split in October 2020, Bachelor nation lost it. They seemed like they were one of the reality couples who would beat the odds. This got The List reminiscing about other fan-favorite reality couples who called it quits before their time. The List surveyed 607 people to find out what former couples fans were still rooting for.
So who did fans crown reality royalty?
One fifth of fans still carry a torch for Kourtney Kardashian and Scott Disick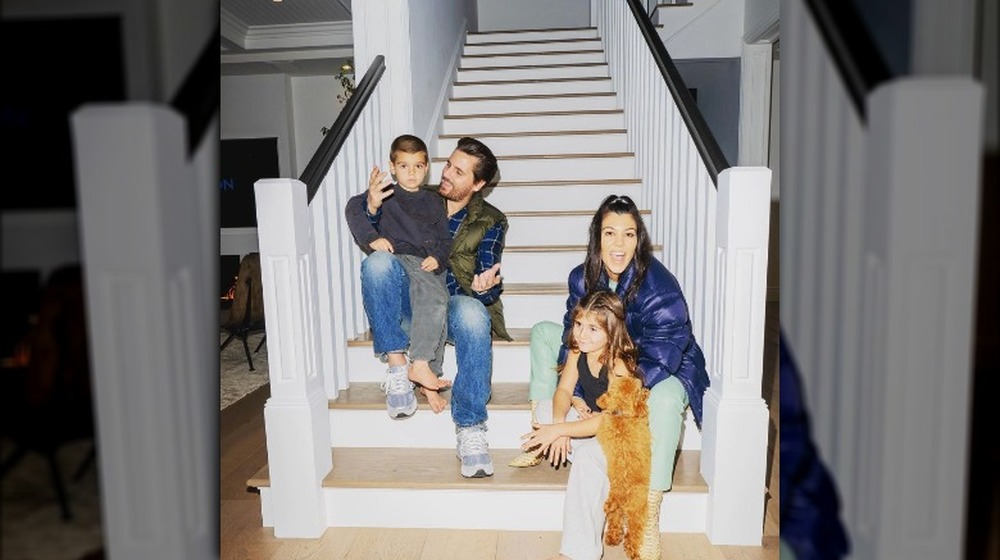 Instagram
In first place, over 22 percent of reality show lovers wish Keeping Up With the Kardashians' Kourtney Kardashian and Scott Disick were still together. This isn't just limited to The List's survey. The on-again-off-again couple, who have three children together, broke up for good in 2015, yet their social media posts are constantly filled with comments from fans hoping sparks will fly again (via Cheat Sheet). In December 2020, Scott posted a sweet tribute to Kourtney on Instagram, celebrating their family. He wrote, "Thank you @kourtneykardash for being the best baby maker in town. I couldn't have asked for a better person in the world to have these amazing children with. I love you and our family more than anything in the world."
Fans completely lost it in the comments. One user's comment – "Just get back together already" – racked up over 34,000 likes. Another user wrote, "Give the people what they want" with an engagement ring emoji and got 21,000-plus likes. The people have spoken.
More reality couples fans think deserve a second shot at love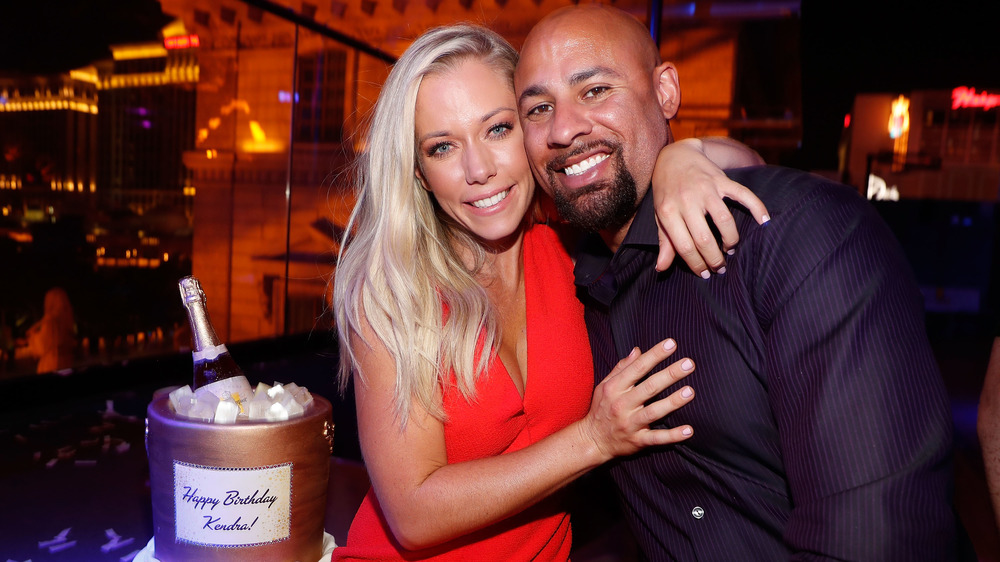 Isaac Brekken/Getty Images
In The List's survey, Kendra on Top's Kendra Wilkinson and Hank Baskett came in second with roughly 16 percent of the vote, with The Hills' stars Lauren Conrad and Brody Jenner sneaking up on them with 15.49 percent. Although Brody admitted to ET that their relationship was 100-percent staged, buzz around The Hills reboot (aptly titled New Beginnings) has people feeling nostalgic.
Ranking fourth is The Bachelorette's Ashley Hebert and J.P. Rosenbaum with 10.38 percent, followed by The Challenge's Chris "CT" Tamburello and Diem Brown at 9.39 percent. Sorry, Bachelor nation – The Bachelor's Ben Higgins and Lauren Bushnell came in last place and got just 8.40 percent of the votes.
But the list of ill-fated reality couples deserving a second chance didn't stop there. 17.79 percent of recipients threw in their own favorites. Some took the more serious route, with suggestions like OG reality couple Jessica Simpson and Nick Lachey, Very Cavallari's Kristin Cavallari and Jay Cutler, and Flip or Flop's Christina Anstead and Tarek El Moussa. One respondent's heart was in the right place and voted for Love Is Blind's Jessica Batten and Mark Cuevas. However, their description – "The crazy lady from Love Is Blind and the short guy" – raised some eyebrows. 
Some commenters went for laughs instead. One volunteered to get back with Katy Perry, while others took time to express how little they cared. You win some, you lose some.