People Are Calling Out DWTS For This One Big Omission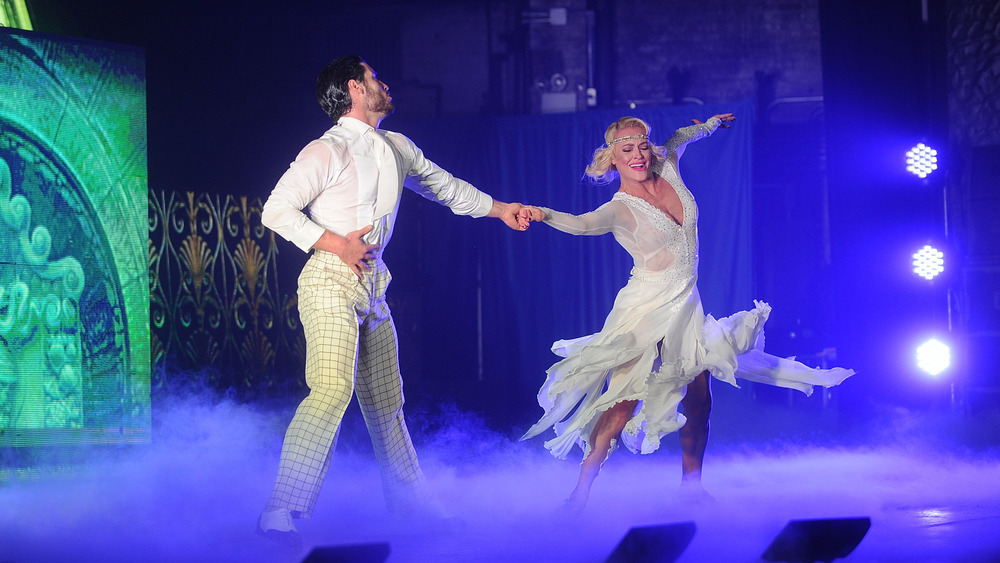 Brad Barket/Getty Images
Bit by bit, the United States' LGBTQ+ population is finding representation in mainstream America. Some of those examples include the choice of gender-neutral pronouns on the White House's contact page, per Today, Oklahoma's first Muslim legislator Mauree Turner and the first-ever gay Afro-Latino person to be elected to the U.S. Congress Ritchie Torres. Let's not forget the popular Netflix hit series Queer Eye and talk shows with openly gay hosts, like Ellen DeGeneres and Andy Cohen. However, the representation has not yet reached the popular couples dancing competition Dancing With The Stars. 
In the United States, every DWTS couple in the show's 29-season history has been a male and a female. The absence of a woman-woman or man-man pairing on the show is jarring, especially considering the success of such couples in DWTS seasons in other countries, including Australia, Ireland, Israel, and Italy (via News Week).  
In 2019, when same-sex couple Jakob Fauerby and Silas Holst won Denmark's DWTS competition, Holst reflected, "We would not have stood here if Denmark did not have an open mind and also had [the] courage and dared to do so," Holst said, "It's a sense of pride, the pride of diversity, and the Danes" (via Out). 
That's exactly the kind of attitude that the United States' DWTS dancer Gleb Savchenko wants to see in the American version of the show. 
DWTS star Gleb Savchenko calls for more diversity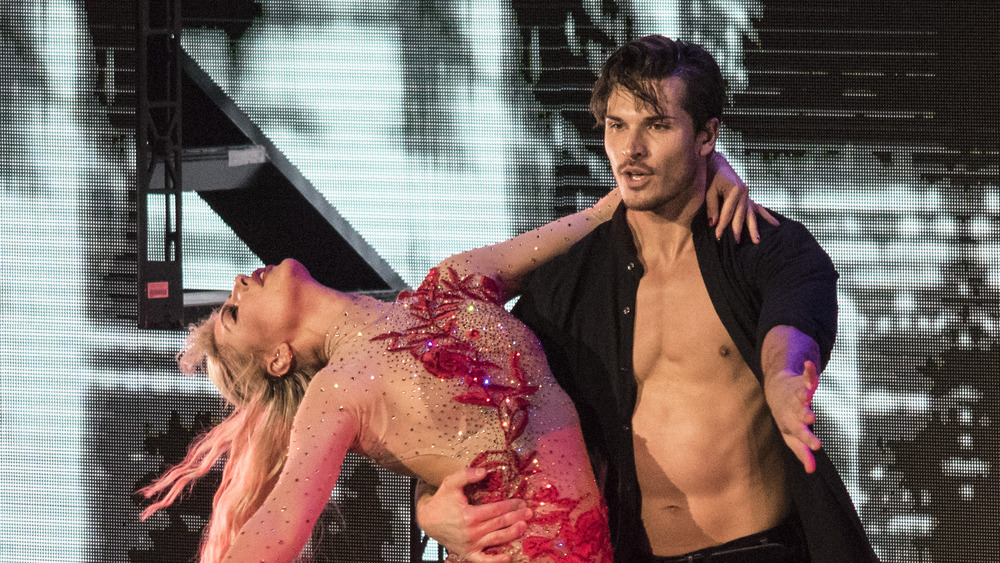 Jessica Sigmon Wallace/Getty Images
In a February 2021 interview with Mr. Warbutron, Gleb Savchenko shared his thoughts of dancing with Olympic ice skater Johnny Weir who joined Dancing with the Stars for Season 29. 
"Last season when Johnny Weir got on the show I was like, 'Johnny, you HAVE to be my partner, but they ended up not doing it,'" Savchenko recalled. "They've done it before in Australia with Courtney Act and in the UK with Nicola Adams and they were both amazing!"
He later added, "Of course, there is a strong male/female dynamic in dance, but if you have two men doing the same thing it would look awesome and be so fascinating. I would love to do it, but it would have to be with the right partner."
Savchenko isn't the first to be vocal about a need for a more diverse DWTS coupling. Ex-show producer Steven Price has also come out in support of same-sex couples on the show in March 2020. "The chemistry all the same. Same-sex It just brings a different twist to it," he told The Sun. 
Show host Tom Bergeron has also called the prospect of same-sex couples on the show "long overdue." DWTS judge Carrie Ann Inaba also agrees. In a 2021 interview with CBS' The Talk, she said, "Yeah. Hell yeah, we need to have same-sex couples on Dancing with the Stars!"