The Truth About Jason Sudeikis' New Relationship With A British Model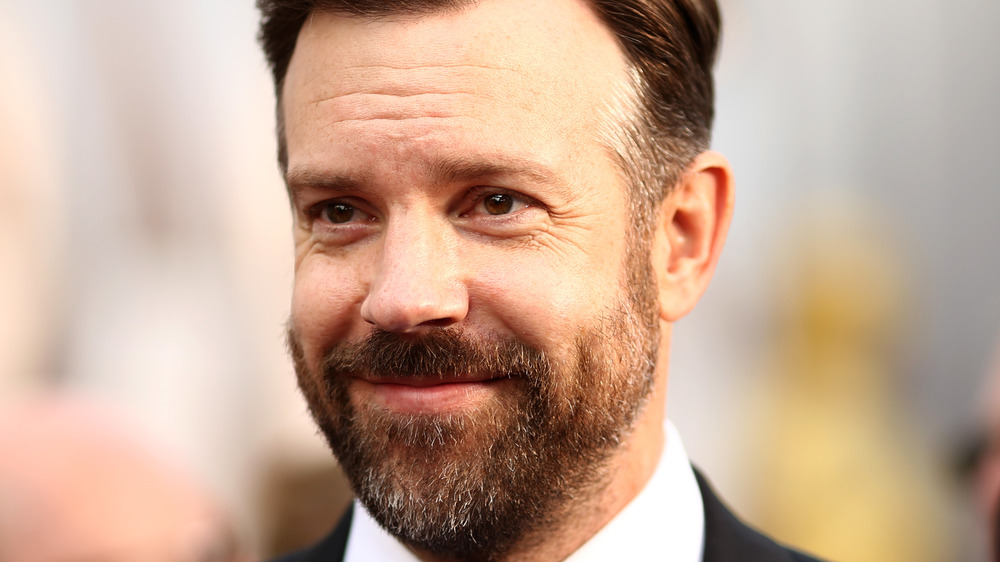 Christopher Polk/Getty Images
Olivia Wilde may have packed up and moved on with Harry Styles, but as it turns out, that's probably not keeping Jason Sudeikis up at night. Nor is the fact that Styles is concerned about his feelings (via Hollywood Life). For one, he's got Jennifer Aniston to coach him through the hell and high seas. At least, according to what a little bird told Heat Magazine, Aniston (who should be awarded an honorary degree in dealing with public heartache) has "been an absolute rock for Jason throughout this nightmare. They talk and text every day. And she's been sharing her coping strategies, such as meditation and yoga — plus cheering his up, and inviting him to Zoom parties where he can let his hair down" (via Mirror).
We'd all love to see Aniston and Sudeikis walk the red carpet arm and arm, but Gossip Cop called this one right: those rumors are more wishful thinking than anything else. Instead, Sudeikis, The Sun reports, has been secretly dating British actress and model, Keeley Hazell.
Keeley Hazell and Jason Sudeikis go way back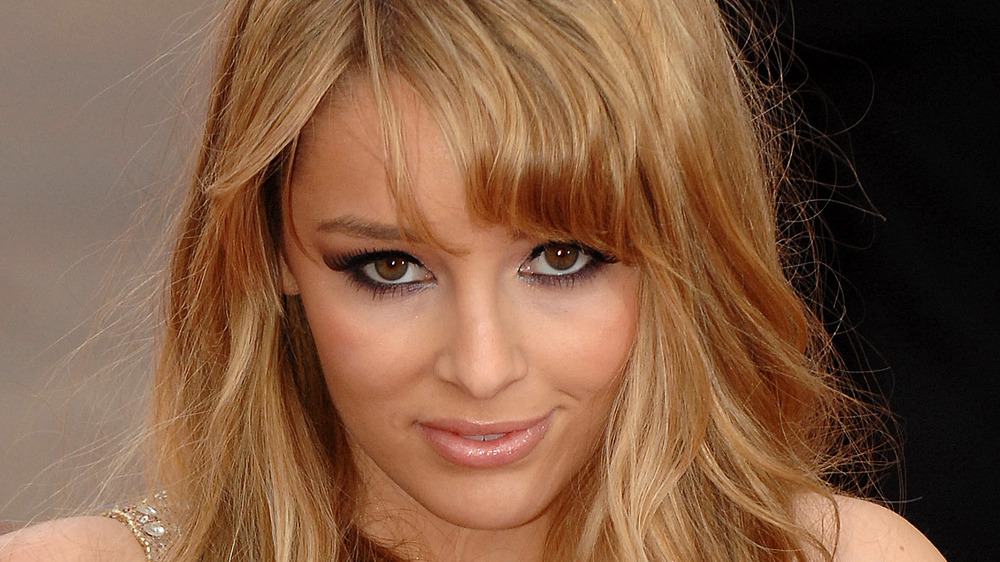 Samir Hussein/Getty Images
"Jason has always found Keeley incredibly attractive and has told pals he's had a crush on her since her Page 3 days," a source dished to The Sun. While Hazell got her start as a glamour model, she used funds from her modeling to move to L.A. and finance her acting ambitions (via Independent). You might recognize Sudeikis' new flame from her work alongside Jennifer Aniston in Horrible Bosses 2, or more recently as Bex in Ted Lasso, the series that Sudeikis helped write and stars in (via IMDB). If you're a fan of the show, perhaps you realized, like Page Six did, that Sudeikis named a Ted Lasso character after her. Coincidence? Most definitely not.
As per The Sun's source, Keeley and Sudeikis have known each other for years now, "platonically." And when Sudeikis found out that Harry Styles was romancing his ex, it was Keeley's shoulder he leaned on. "He invited her to join him for a dinner with mates in LA, and their flirty banter quickly set tongues wagging. They have met up since, but obviously, it's all very early days," says the source.
Then there's this. Keeley was cast in Ted Lasso after moving to London, months after breaking up with a want-to-be cowboy in The United States. "I just didn't see myself riding a horse to the local shop on a Sunday morning to buy a pint of milk," she told The Sun. She does, however, want kids, "in the near future."