What We Know About Prince Philip's Relationship With Prince Edward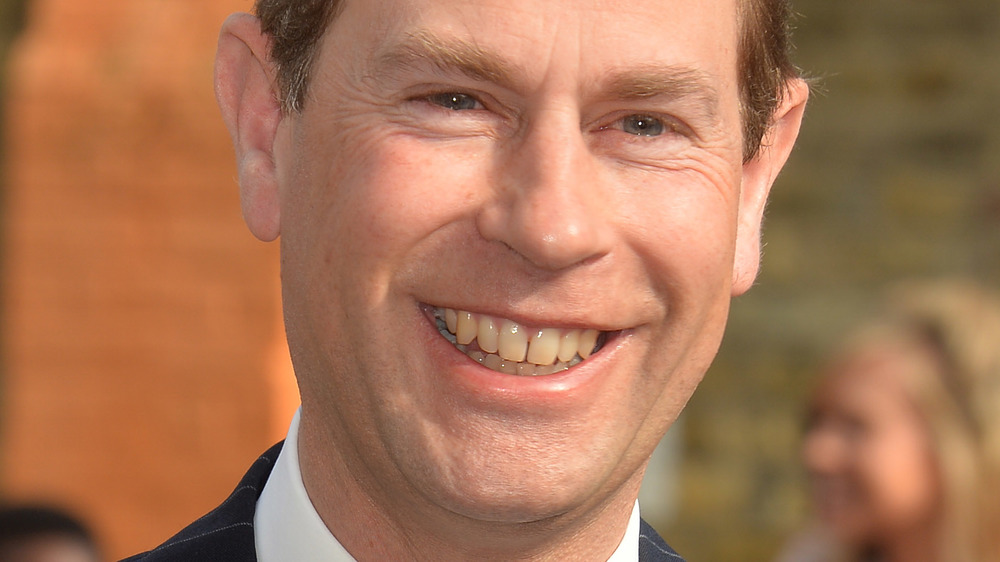 Wpa Pool/Getty Images
Every youngest child likely knows that their relationship with their parents is often different from their older siblings'. It appears that the same applies to the royal family. Prince Edward, the youngest of the queen's four children, remains the closest with his parents — particularly with his father, the Duke of Edinburgh.
After graduating from Cambridge in 1986, Edward had a brief stint in the royal marines and left shortly thereafter to pursue a career in entertainment, O magazine reports. He married his wife of over 20 years, Sophie Rhys-Jones, in 1999 and the two became senior working royals three years later. Among his various endeavors, Prince Edward is a father to a son and a daughter, and has stepped up to take his father's place at various public events after Prince Philip officially retired from public service in 2017.
From the first moments of his life, his connection with his father seemed more prevalent than that of his other siblings. The outlet notes that Prince Phillip was present at his youngest son's birth, unlike his older children: Prince Charles, Princess Anne, and Prince Andrew. Breaking with royal tradition, his presence at the birth seems to have solidified a deeper bond between Edward and his parents. Furthermore, the notoriously "tough" Prince Phillip was much easier on his youngest son when he decided to opt out of continuing service with the marines, according to the magazine. Serving as a more traditional father to Edward than his other children, the two remain close to this day.
Prince Edward will likely inherit his father's title one day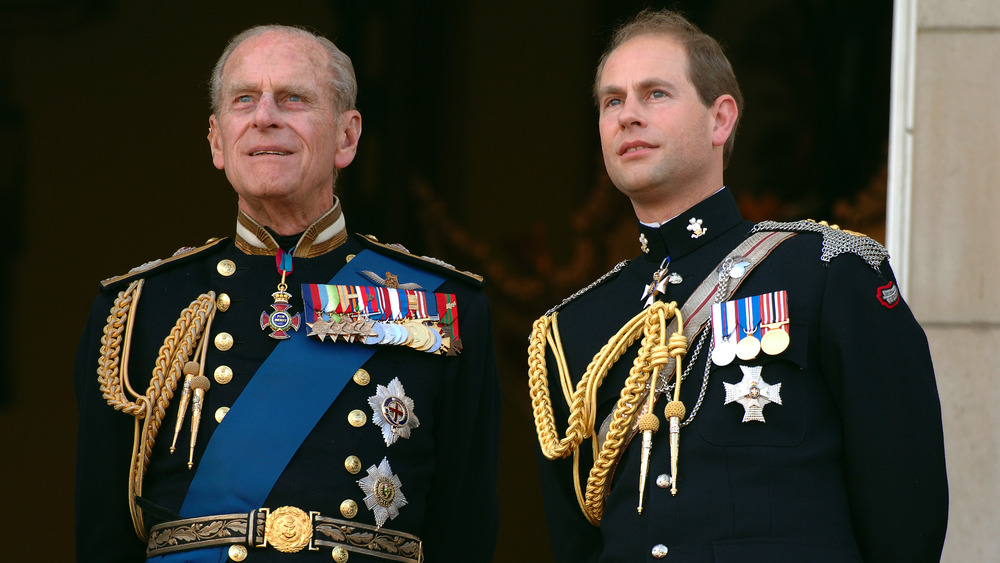 Anwar Hussein/Getty Images
In addition to doting on the baby of the family, the queen and her husband have taken a special liking to their son's wife, Sophie. Edward and his wife are the only pair out of the four Windsor children's marriages to survive, Town & Country explains, meaning that Her Majesty has had a more stable relationship with her daughter-in-law. As for Prince Phillip, Good Housekeeping reports that only one photo of his children hangs in his study, and it's of his son, Edward.
Apparently, Edward may take on his father's title as Duke of Edinburgh upon his passing as well, O magazine notes. Since he's performed many of his father's public duties as of late, taking on his title may be a right of passage. The two also work together on the Duke of Edinburgh's Award that provides British teenagers with the opportunity to expand their skills to aid in admittance to various universities and to pursue professional endeavors, per the outlet. The youngest Windsor took a hold of the program and expanded it in various ways. He has also served as the Chairman of Trustees for his father's International Award foundation, making his close connection to his father as public as it is private.
One of the royals who can more easily escape the glare of the public eye, Prince Edward seems to lead a quiet life with his wife and children, with a close bond with both of his parents.