Serena Williams: How Much Money Does The Tennis Superstar Have?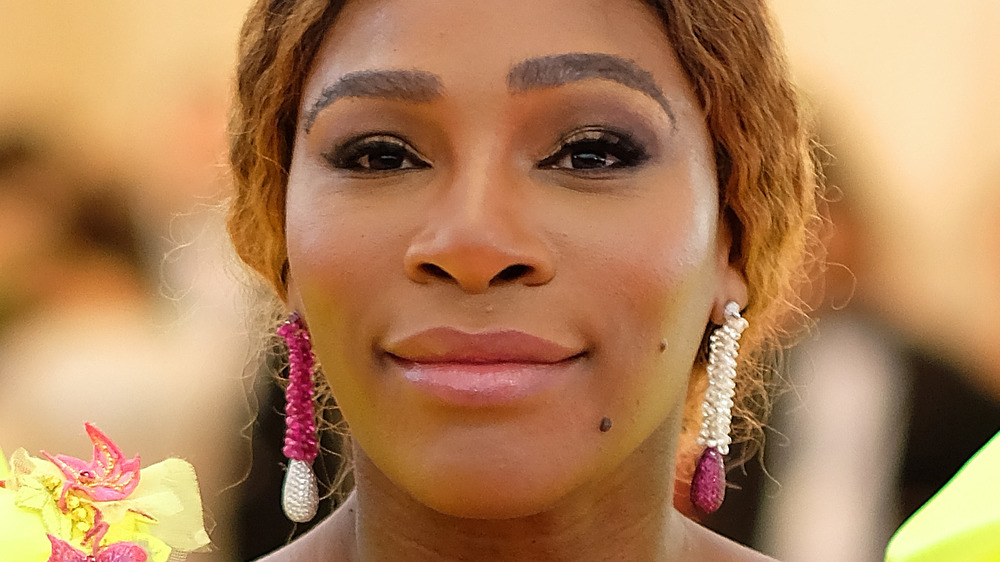 Dimitrios Kambouris/Getty Images
Tom Brady may have seven Super Bowl rings and Michael Jordan may have won six NBA championships, but the greatest of all time is tennis juggernaut Serena Williams — sorry, guys. Her multi-decade career on the court has garnered Williams a host of accolades and awards, including no less than 23 grand slam titles, with an eye on her 24th (via The Guardian). Whether it's Wimbledon, the U.S. Open, the French Open, or the Australian Open, Williams has proven time and time again to be a fierce competitor on the court. Oh, and don't forget her Olympic medals!
But Williams isn't all work and no play, even though she wields the racket like it's all she ever does. According to Vogue, Williams met her husband, Reddit founder Alexis Ohanian, during a visit to Rome in 2015. Sparks flew, and the couple were engaged the next year, and married in a stunning New Orleans wedding in 2017. Williams also became a mom that year to Alexis Olympia Ohanian Jr., something she'd wanted for many years (via Vogue).
Of course, when you're as good as Williams is, there's a pretty nice paycheck that comes with that. Indeed, all of those grand slams and the endorsements they bring in have made Williams a rich woman.
This is how much the GOAT is worth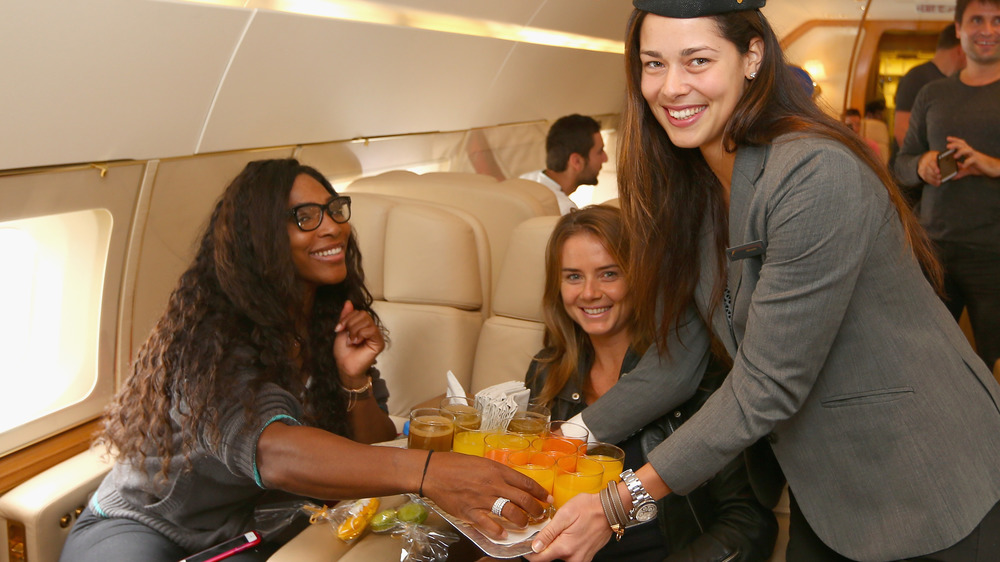 Clive Brunskill/Getty Images
So just how much money does Serena Williams have in her pocketbook? According to Forbes, Williams is worth a whopping $225 million, meaning that she's also the highest-paid female tennis player in history. $94 million of that is from prize money, and her endorsement deals rake in the millions as well. That's how she's been able to snag stakes in both the UFC and the NFL's Miami Dolphins. Considering that Williams is entirely self-made, those are some pretty impressive statistics!
However, just because Williams can afford pretty much whatever she wants doesn't mean the tennis superstar keeps her wealth all to herself — quite the opposite, in fact. For one, Williams has provided venture capital to more than 50 start-up companies, courtesy of Serena Ventures; 60 percent of the companies she's backed were founded by minorities and women. Williams is quite the philanthropist as well, as noted by ESPN. It would seem that the GOAT hasn't let it all go to her head, that's for sure!