The Only Person Who Has More Super Bowl Rings Than Tom Brady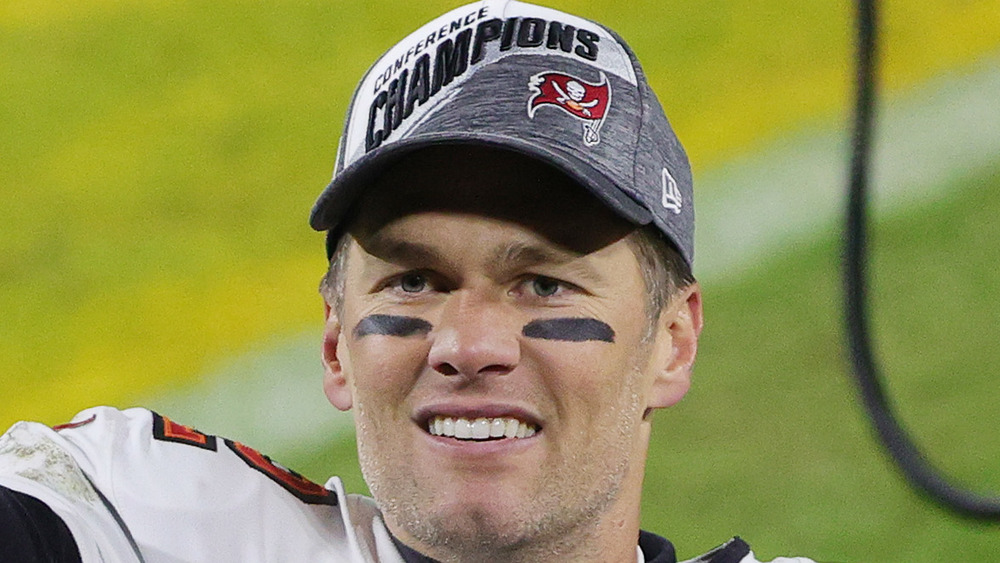 Stacy Revere/Getty Images
On Sunday night, Tom Brady celebrated sweet victory for the seventh time. The 43-year-old took the Tampa Bay Buccaneers to victory in Super Bowl LV, beating the Kansas City Chiefs 31-9 at home at Raymond James Stadium (per The New York Times). The victory adds yet another astounding chapter to Brady's storied history in the NFL. 
With the win, Brady made history in a number of ways. He now has seven Super Bowl rings after 10 appearances over three decades (per CBS Sports). He was named Super Bowl MVP for the fifth time. He now has 21 Super Bowl touchdown passes to his name, 3,039 Super Bowl passing yards, 421 attempts and 277 completions, six game-winning drives, and four games with three or more passing touchdowns. It's not bad for the oldest player to ever play in the Super Bowl at 43 years and 188 days old.
There's been a lot of talk about Tom Brady as one of the greatest athletes of all time, and the numbers show you just why.
His former coach still has more Super Bowl rings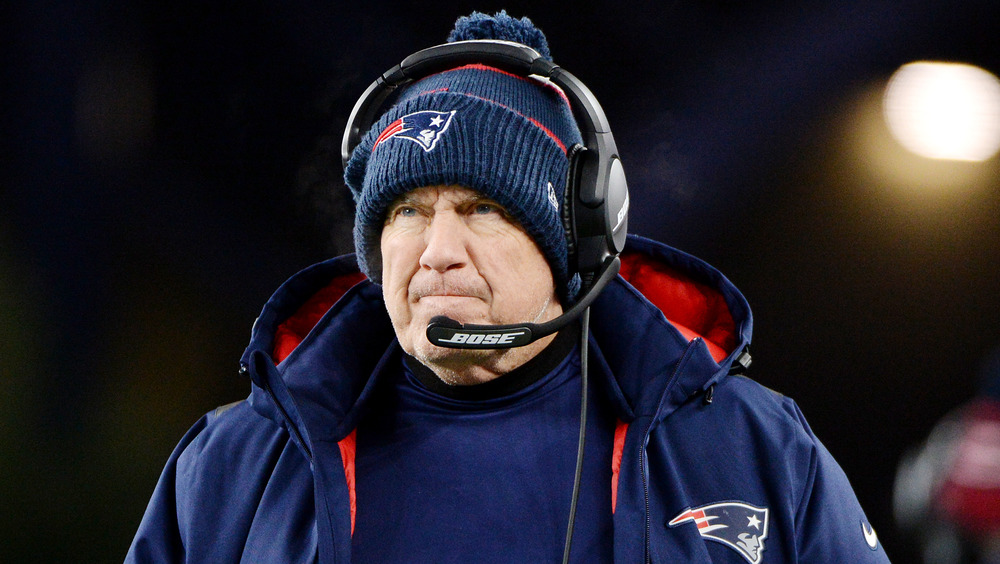 Kathryn Riley/Getty Images
Tom Brady may have shown that he has what it takes to win a ring no matter what uniform he is wearing, but there's still a man out there with more rings than him. That would be none other than his old partner-in-crime, New England Patriots head coach Bill Belichick. Belichick has eight Super Bowls wins under his belt as a head coach, so Brady needs at least one more to catch up (per The Big Lead).
The conversation about who was a more important component in the Patriots' many successful years has been ongoing. Brady himself weighed in during a pre-game interview with Westwood One Radio's Jim Gray (via Mass Live).  "The only thing that does is it tries to create division either inside your team that the outside wants to tear apart what you've accomplished," Brady expressed. 
"I don't think that's an argument that I've ever wanted to be a part of, thought to be a part of. I've greatly appreciated what I've learned from the coaching mentors that I've had — certainly Coach Belichick."