Here's Why CNN Has A Ban Involving Chris Cuomo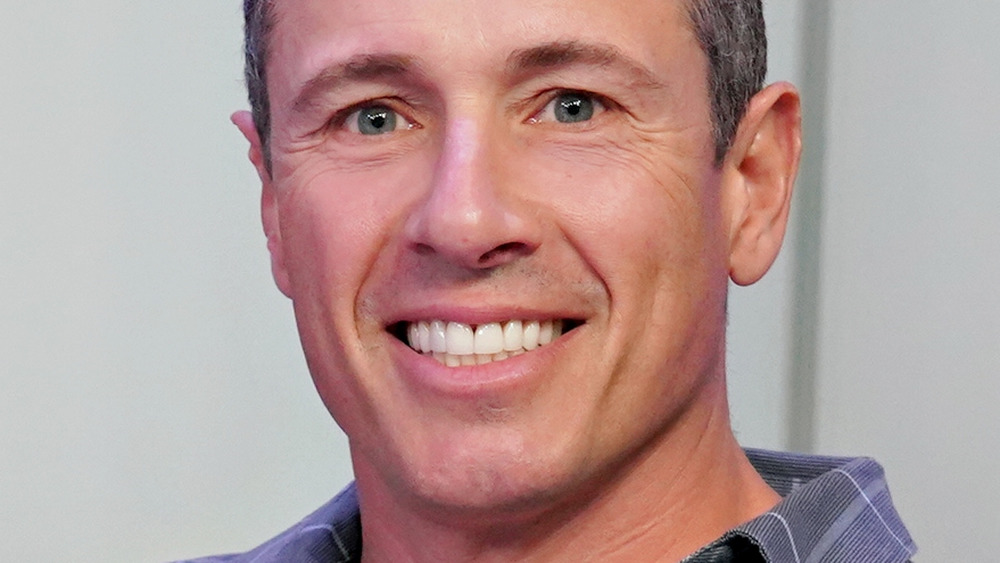 Cindy Ord/Getty Images
During the early days of the coronavirus pandemic, when the state of New York was at its epicenter, CNN Anchor Chris Cuomo and his brother, New York Gov. Andrew Cuomo, appeared to be the voices of reason amid the uncertainty. The Washington Post reports that the New York governor appeared no less than ten times on his younger brother's highly rated show, Cuomo Prime Time. The brothers were even praised on entertainment and social media for their relaxed, brotherly banter. In one instance, Chris Cuomo even thanked his brother for coming on, and the governor replied, "Mom told me I had to" (via Twitter).
But with the New York governor now the subject of an investigation into his administration's handling of COVID-19 deaths in the state's nursing homes, questions are being raised over Chris Cuomo's impartiality, because, as The Washington Post put it succinctly: "Journalists can't reliably cover their brothers." As a result, Chris Cuomo is now unable to cover the unfolding COVID-related scandal in New York, even though other shows on the news network have run the story (via the New York Post).
Meet the Cuomos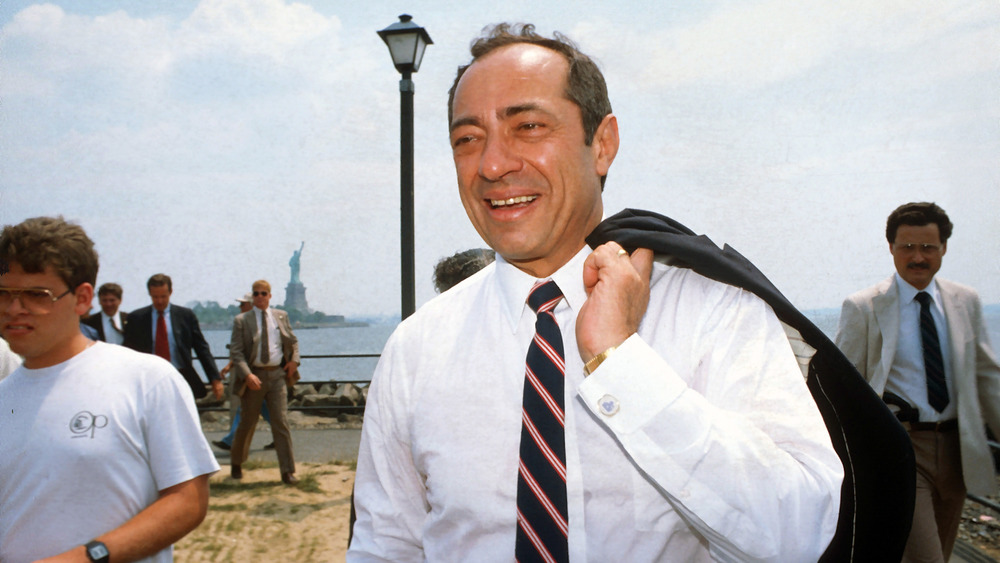 Yvonne Hemsey/Getty Images
The Cuomos have always been a family of impressive political success. While people are familiar with the illustrious careers of Chris as a CNN journalist and Andrew as New York's governor, people often forget about the third successful Cuomo man: their father, Mario. Mario served as the governor of New York for three terms, between 1983 and 1994, which was an especially difficult time in New York's history as a result of an economic recession. Serendipitously, according to The New York Times, Mario's death in 2015 was announced within hours of Andrew being inaugurated in Manhattan for his second term as governor.
There have been many similarly serendipitous situations within the Cuomo family, perhaps due in nature to the odd phenomenon of having multiple family members so heavily in the political public eye. Andrew Cuomo's work towards COVID-relief and prevention were spotlighted around the same time that Chris announced that he'd tested positive for COVID back in March of 2020 (via Business Insider). Indeed, their careers in politics have been historically linked — which explains the ban that Chris Cuomo is now facing.
Chris Cuomo's ban from interviewing his brother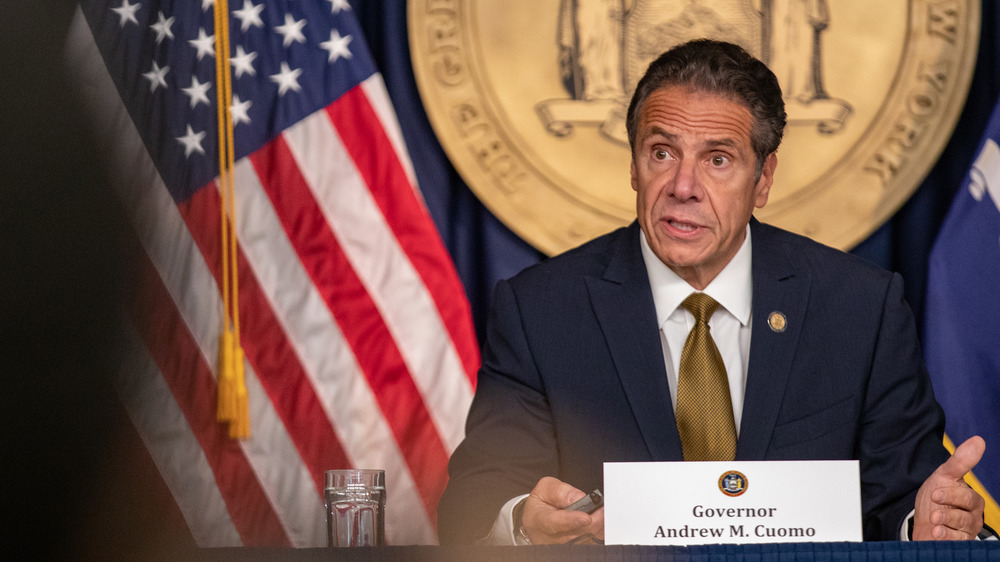 Bloomberg/Getty Images
CNN has released a statement explaining how Chris Cuomo had been allowed to speak to his brother before, and why it was no longer something that could be done today. "The early months of the pandemic crisis were an extraordinary time. We felt that Chris speaking with his brother about the challenges of what millions of American families were struggling with was of significant human interest. As a result, we made an exception to a rule that we have had in place since 2013 which prevents Chris from interviewing and covering his brother, and that rule remains in place today" (via Axios).
With his brother Chris out of the picture, Andrew Cuomo has disappeared from CNN's airwaves. He's been called out by his brother's colleague Jake Tapper for refusing "dozens" of interview requests from his show to explain the nursing home scandal, which involved "bad decisions that may have cost lives" (via Mediaite). In a recent episode of Anderson Cooper 360, Nick Langworthy, chair of New York's Republican Party, confidently asserted, "Andrew Cuomo must be prosecuted and Andrew Cuomo must be impeached if this evidence exists," Langworthy added.
Only time will tell if the Cuomo brothers will continue to face further punishment for this mishap and political "cover-up," as many are calling it (via the New York Post).