What We Know About Prince Philip's Relationship With Prince Andrew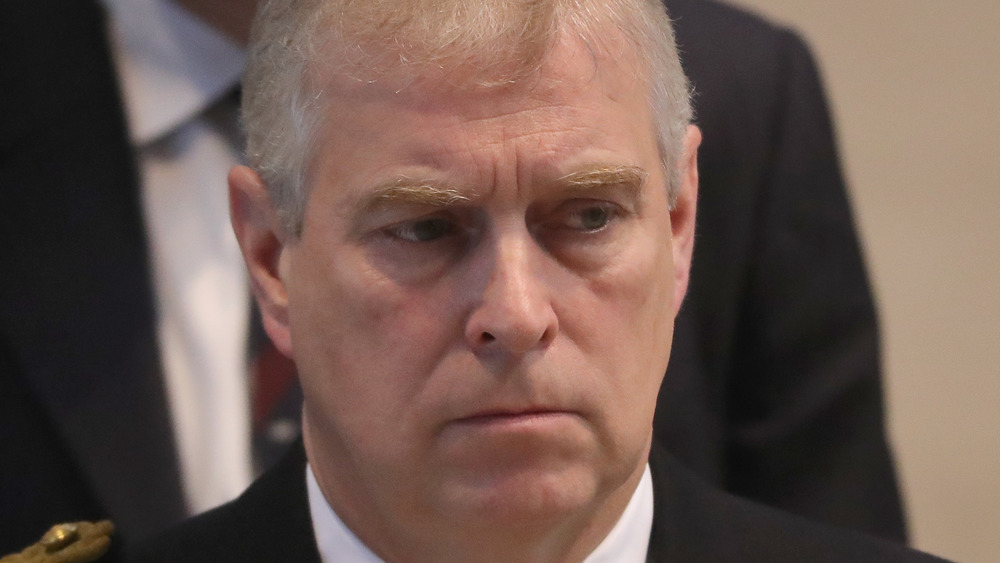 Christopher Furlong/Getty Images
While all family dynamics can be complicated, relationships between fathers and sons tend to be particularly rife with complications and high expectations. Particularly when the father and son are part of a royal family. Lineage, societal pressures, and expectations of marriage and children can all muddy the waters, and fathers and sons of England's Windsor royal family are no exception. Prince Philip, the husband of Queen Elizabeth II, and his son Prince Andrew have been long-rumored to have a tumultuous relationship.
Back in the 1990s, when the royal family was making tabloid headlines all over the world due to the dual controversies of Prince Charles' separation from Princess Diana and Prince Andrew's divorce from Sarah Ferguson, Prince Philip was asked privately how he felt about the dissolution of his sons' marriages. He replied, "Everything I have worked for 40 years has been in vain" (via Town and Country). Yikes.
eefqwgwhior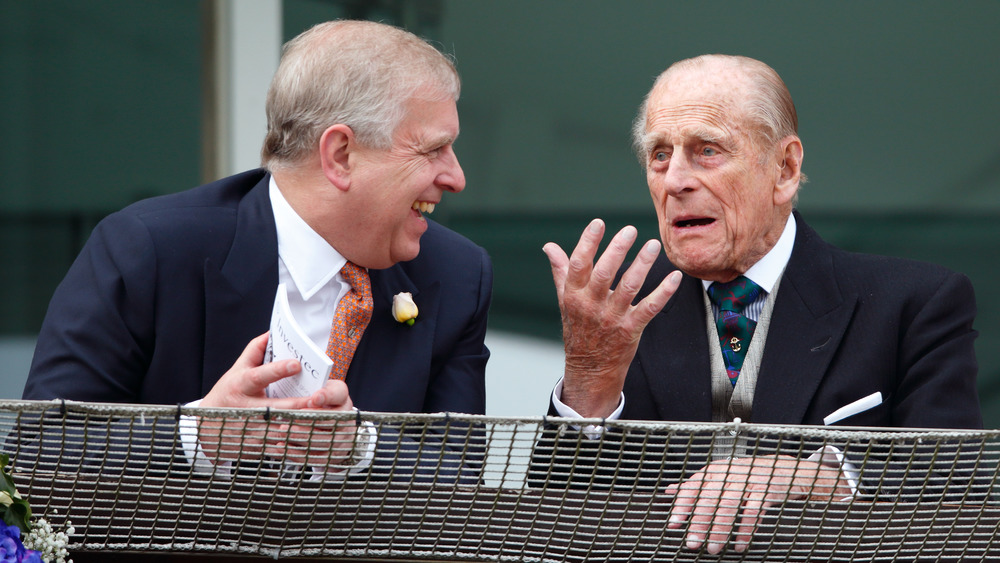 Max Mumby/indigo/Getty Images
Even before the scandal that ensued when Prince Andrew divorced his wife, it was rumored that Prince Philip would often lose his patience and even his temper with Andrew, and that his wife Sarah, known as Fergie, would often defend him. Back in 1985, Vanity Fair said, "Andrew's romantic escapades, together with some much-publicized midshipman japes (he has a penchant for practical jokes), earned him the reputation of Royal Lout-About-Town, a label that saddened his mother and annoyed his father" (via Express). At the time, it was believed that Prince Philip, while frustrated by some of his son's unseemly antics, actually admired Andrew's macho man attitude and preferred it to Charles' sensitive soul-searching.

More recently, Prince Philip found himself once again embarrassed and disturbed by his son's actions when Andrew's association with convicted sex offender Jeffery Epstein came to light. While the Queen reportedly encouraged her husband to remain uninvolved, the media circus that ensued made it difficult for Prince Philip to ignore (via Town and Country). In fact, according to The U.S. Sun, the royal family is already planning a 100th birthday party for Prince Philip, and Andrew is to be involved as little as possible. An unnamed inside source told the publication, "There is a warning from up high to play down Andrew. He will be included as little as possible. ... This is obviously proving difficult because he is his son and it's playing down his role in the family."